You can find the dashboard in "company settings – stats".
Here you have access to all past business trips and details. This dashboard visualizes and shows them clearly.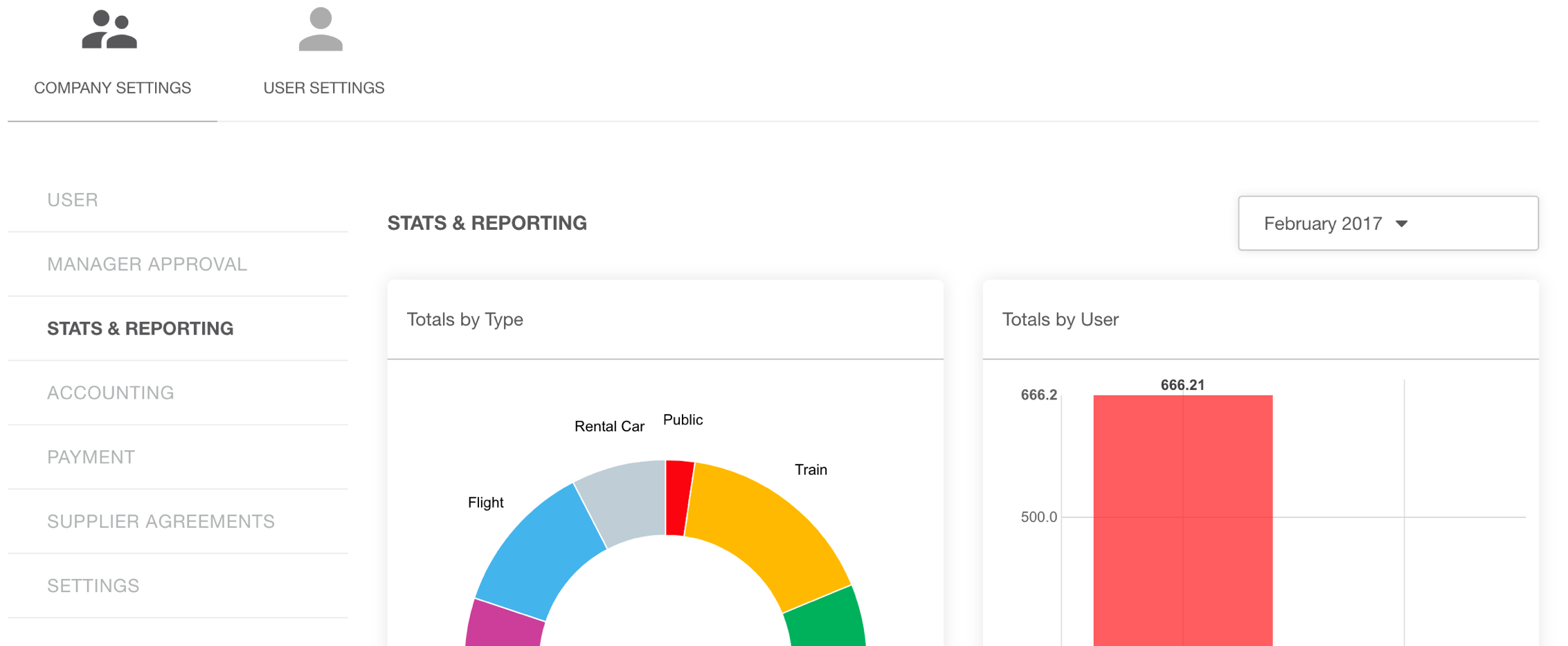 The first two graphics divide the business trips in the selected month into the different means of transport or more speficially into the individual costs.
The business trips can be selected for the respective employees und you can directly determine who spent which amount when and how much.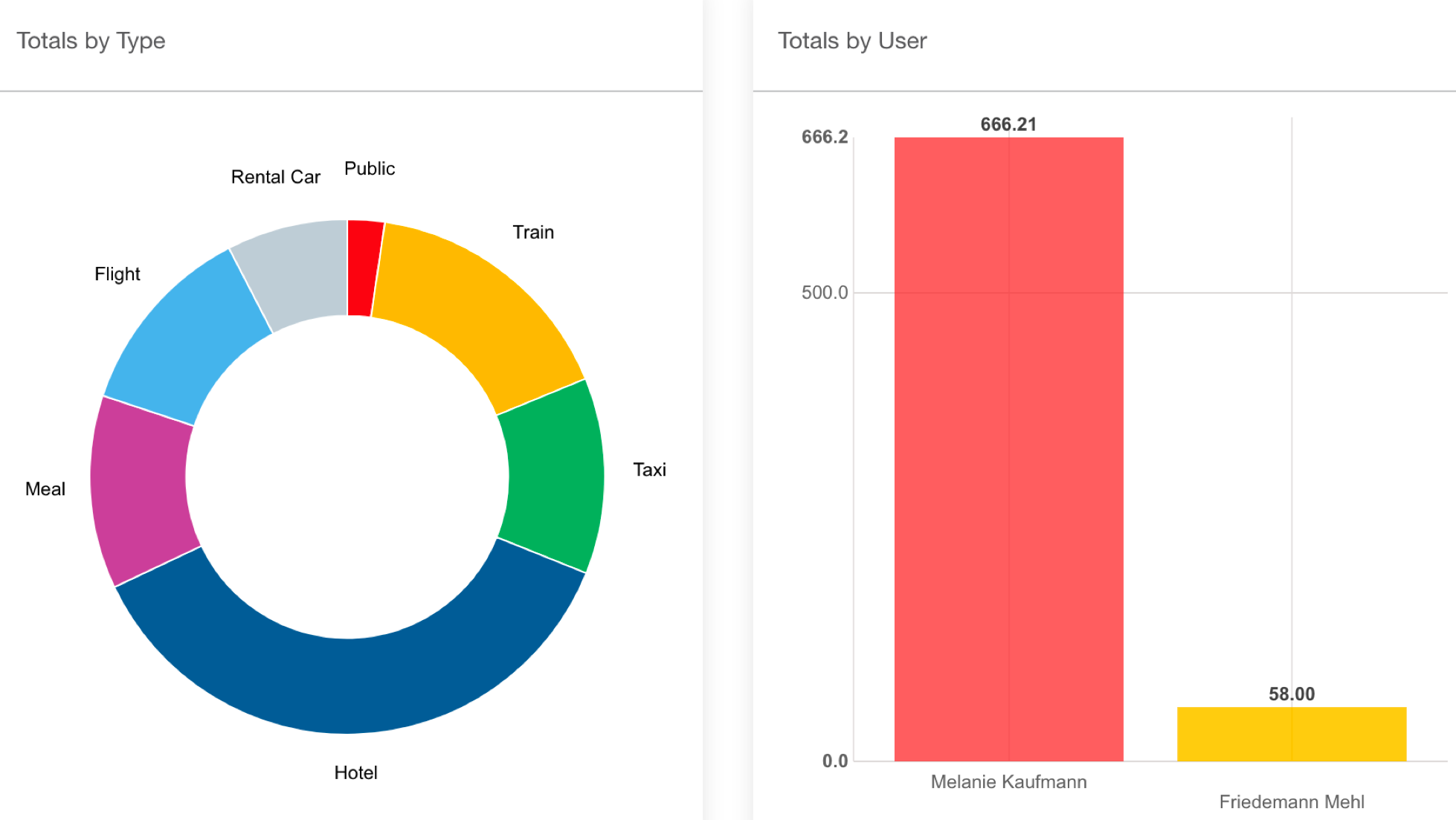 The additional displays divide the costs into different cost account numbers and sort the largest costs by suppliers.
The last chart shows you all expenses und you have the opportunity to filter the outcome adjusted to your criteria. Click on the black arrow to do so: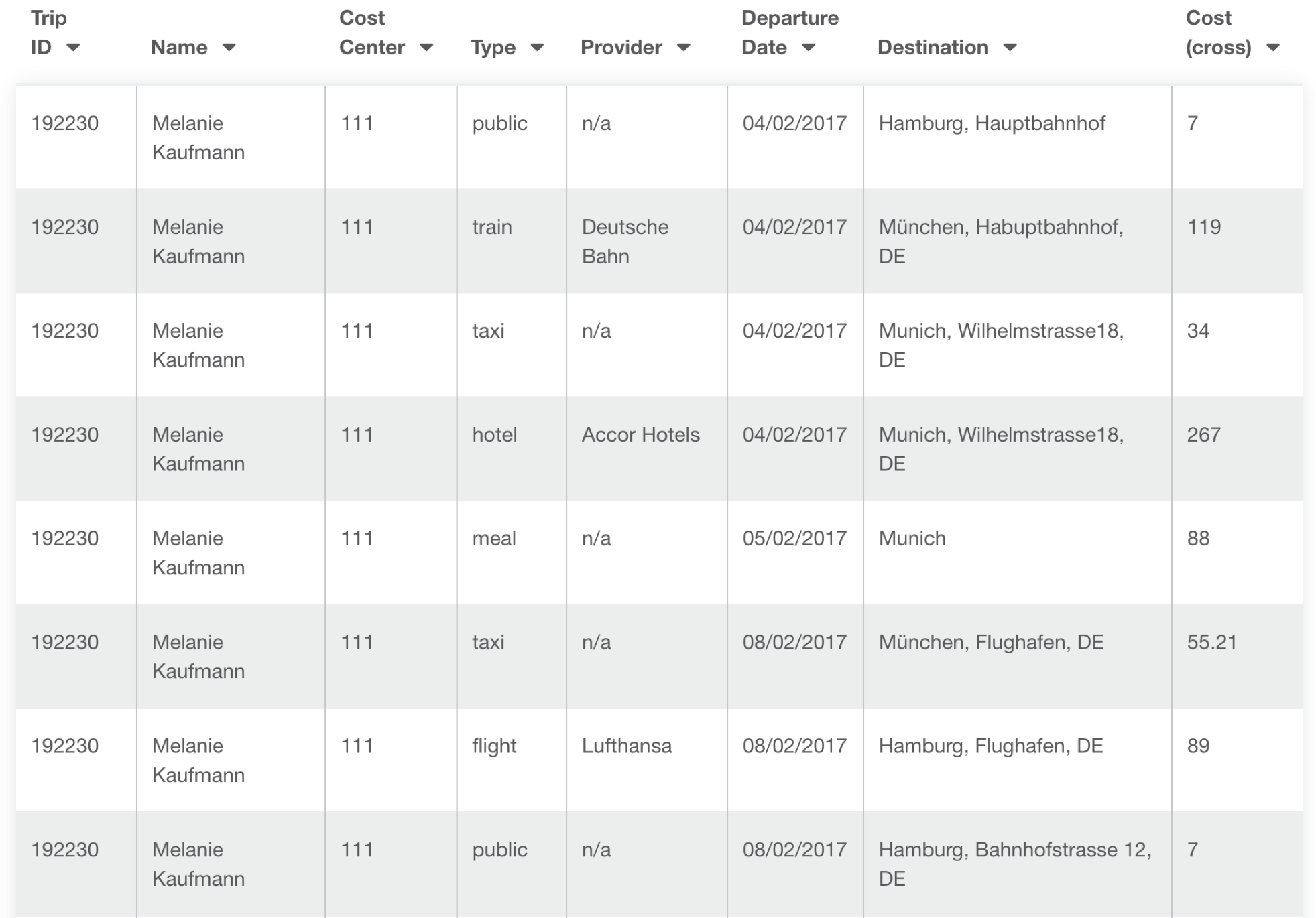 For internal purposes you can export the adjusted spreadsheet.