Everyone who has registered successfully by Lanes & Planes has his own user account.
Within one company we have different roles for users.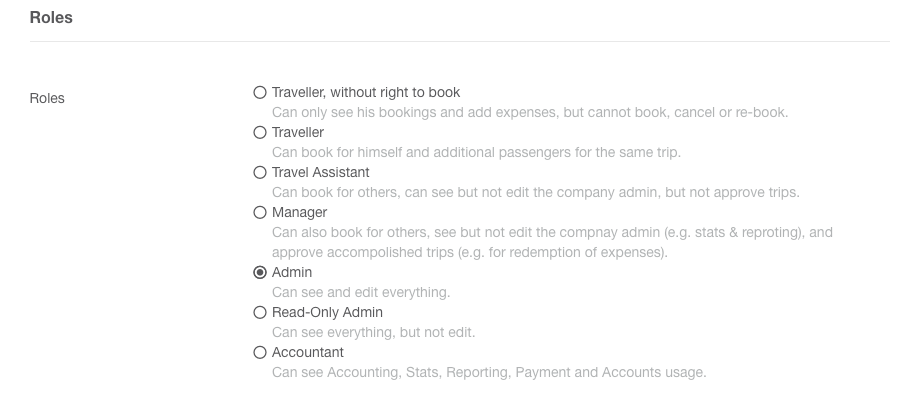 Just travelers without the right to book are not allowed to book their journeys themselves.
Only the admin can invite new users.
Please note: The Lanes & Planes conditions are only valid for business travelers and are not valid for private journeys.