To cancel a hotel booking, click on the desired booking in your profile in Bookings & Tickets.
As soon as you have accessed your booking, you will see a button with Change at the bottom right: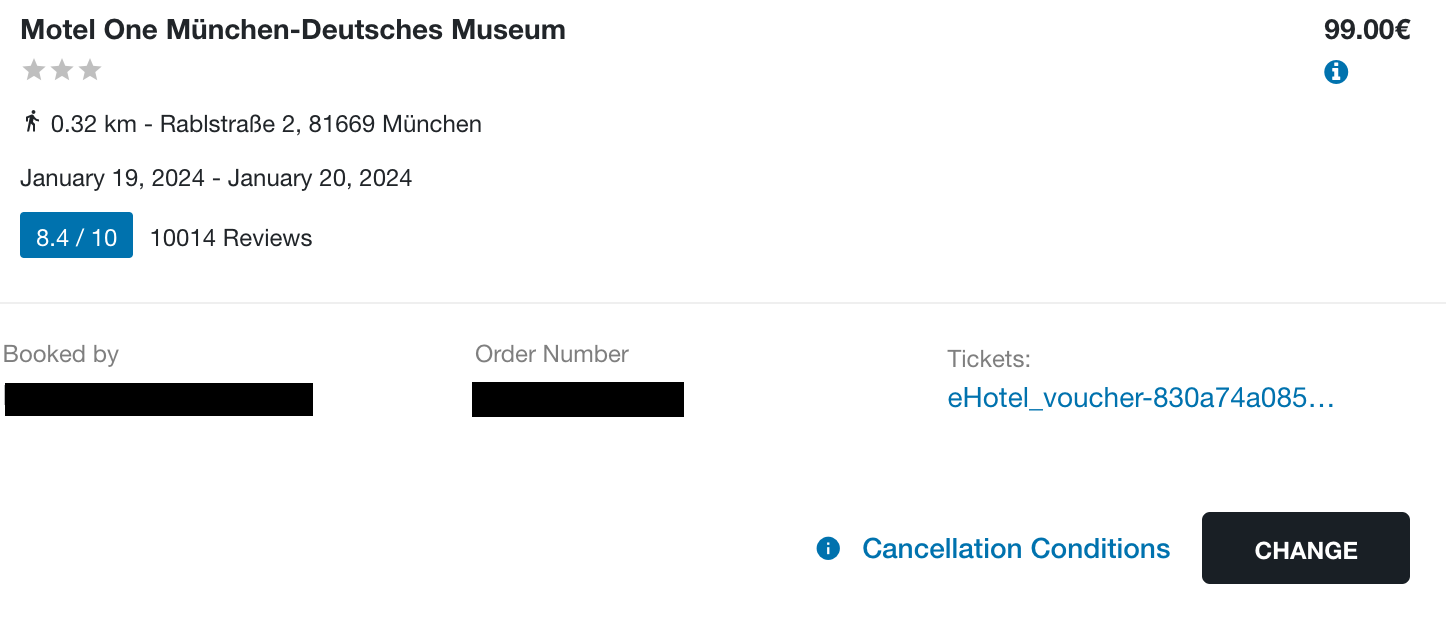 If your trip can be canceled free of charge, it will be canceled by clicking on Submit Change. If you have made a booking for which you have already received an invoice, you will receive an automatic credit note via the system.

In your booking details, you will see your booked cancellation option:

If you "hover" with the mouse on Cancellation Conditions, you will be informed until when the hotel can be canceled.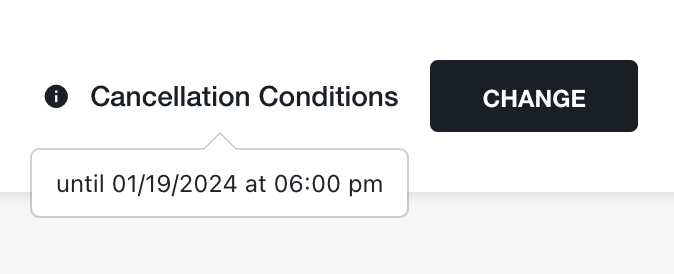 If a hotel booking has been made that does not include a free cancellation, you can no longer cancel it.
After canceling, you can view the status in the Booking Overview. A cancellation confirmation won´t be sent automatically.
If you have any questions, please contact our support team: service@lanes-planes.com