As an admin, you can assign or create different cost centers to your colleagues.
1. Assign cost centers
If you want to assign cost centres to a user, you can do this directly via the user administration. To do this, go to your company account- user, select the corresponding user and click on "User".

Now you can add further cost centres to your user in the cost centre area.

2. Create cost centers
Do you want to create new cost centres? Then go to the Company Account - Settings & Policies.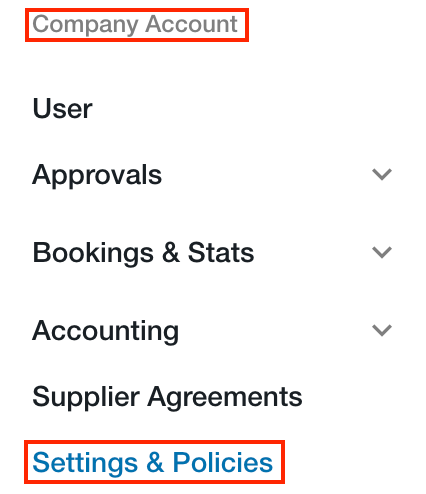 You are then in the Organization-wide settings and travel policies, and you can create new accounts by clicking on the "Manage Cost Centers" button.

At the top right, you will find the button "New", which allows you to create new cost centres and also assign them to all users or assign them to individual users in the user account (as described above).

3. Edit/delete cost centers
We are happy to tell you that from now on, cost centers can be edited by admins. Therefore, please click on the specific cost center you would like to amend and adjust the name of it. Since it's not yet possible to delete cost centers just amend the name to ''old/do not use''.
We are also working on to allow admins to delete cost centers.
Please note that due to accounting reasons, it is not possible to delete cost centers. If you have any questions please contact our Support Team: service@lanes-planes.com.