As an admin you can assign different cost centers to your colleagues.
1. Company adjustments -> User profiles -> edit

2. Travel policy, User Settings & Restrictions

3. Now you can see the section ''Cost centers''. Please choose it to amend the cost centers.

4. Now you can see all cost centers for your company. Choose ''New'' to add new ones. Every cost center is available in every user profile. Mark them with a tick to assign them to the specific user.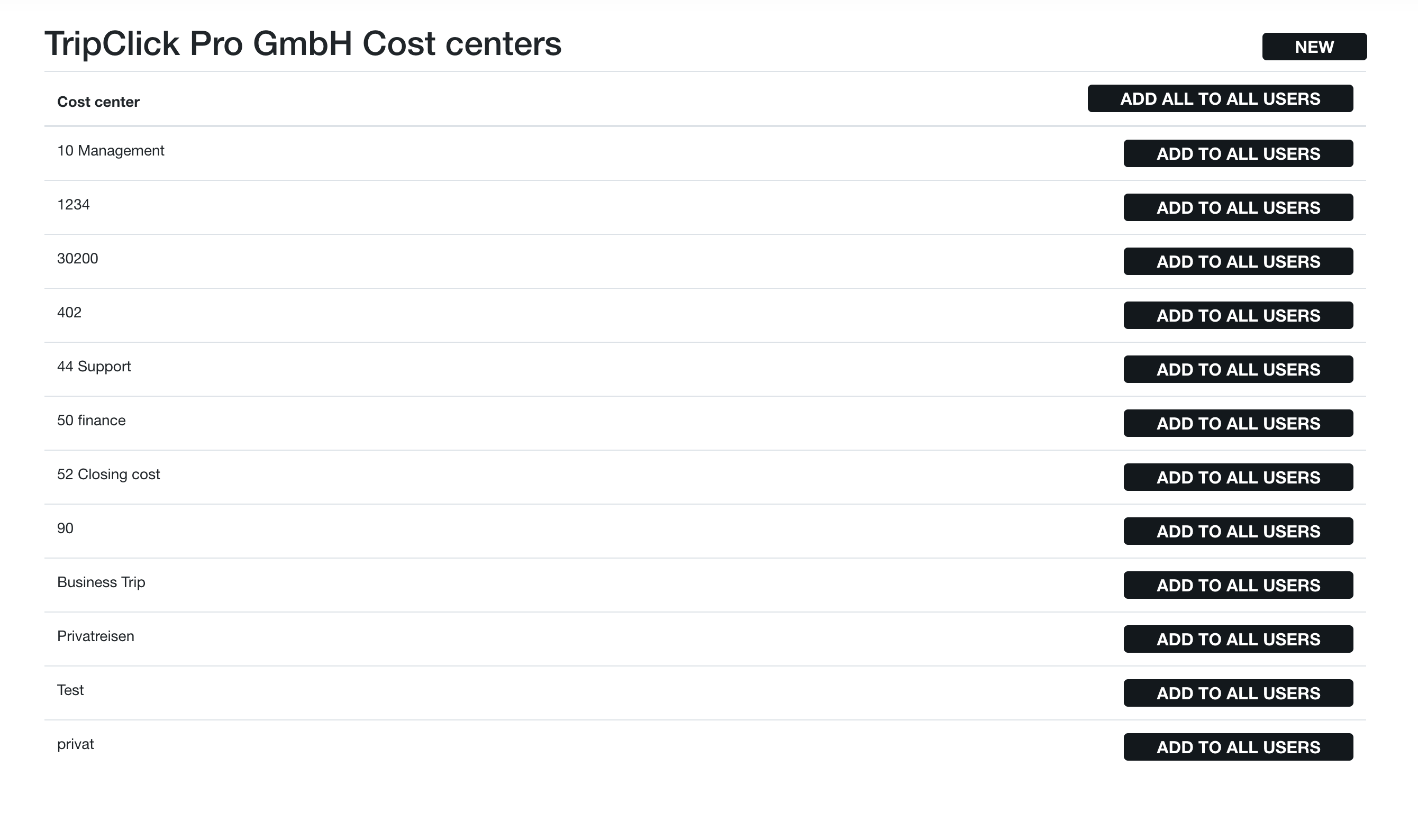 5. Please note that due to accounting reasons it is not possible delete cost centers. If you have any questions please contact our Support Team: service@lanes-planes.com.