You have the possibility to submit your additional meal allowance via Lanes & Planes. To do so, simply go to the field "+ Add Another Receipt" below your booking overview.

Then select the category "Additional Meal Allowance:

Here you can now enter the relevant data. Please check the travel time and make changes if necessary. Select the country and confirm that the 3-month period will not be exceeded. Then click on "Calculate Duration".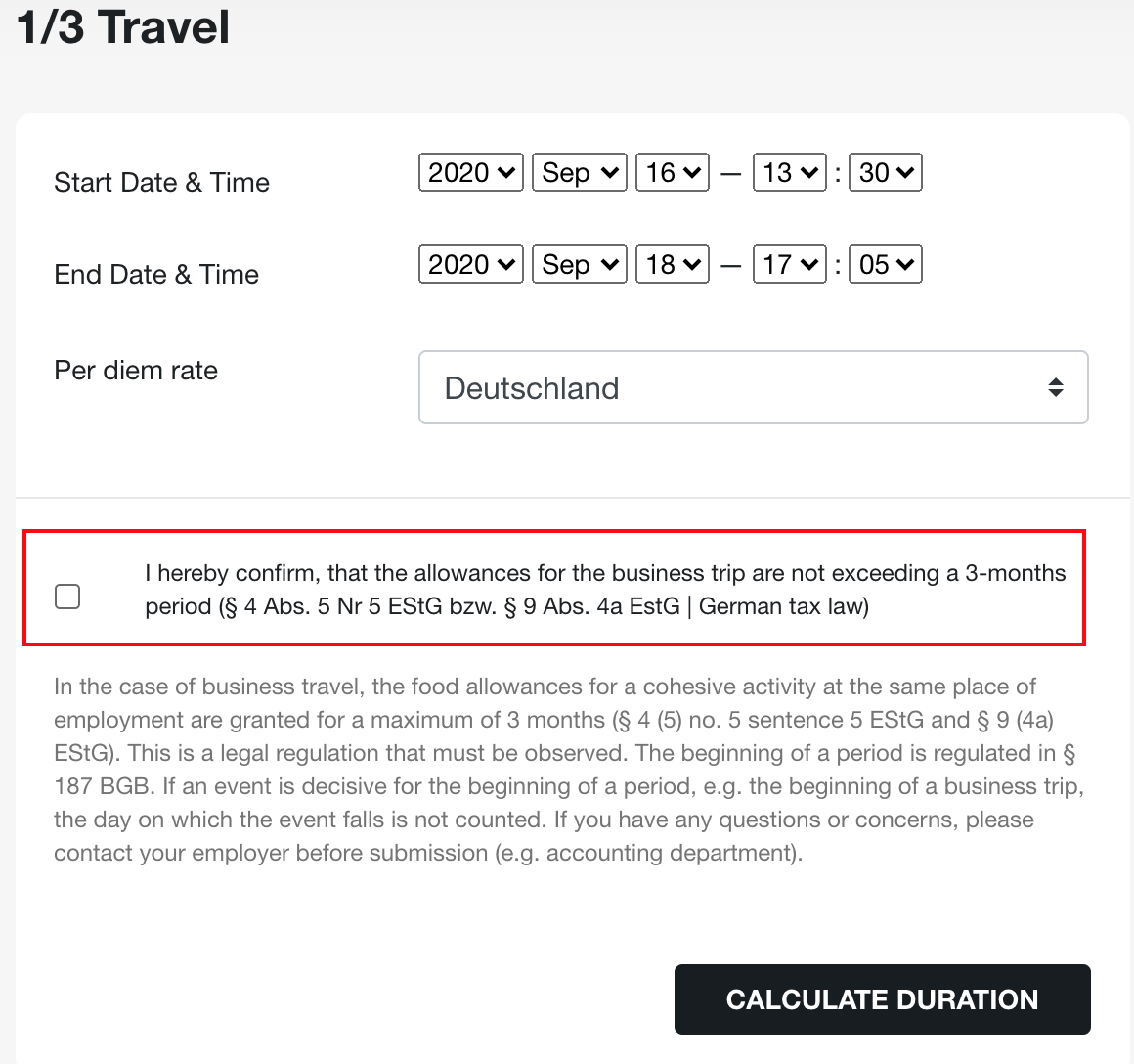 In the second step, you enter all the details for your meal allowance and then click on "Calculate meal allowance". Once you have entered the data, the system will automatically calculate your additional catering costs. Please note that the system distinguishes between arrival and departure days and full days.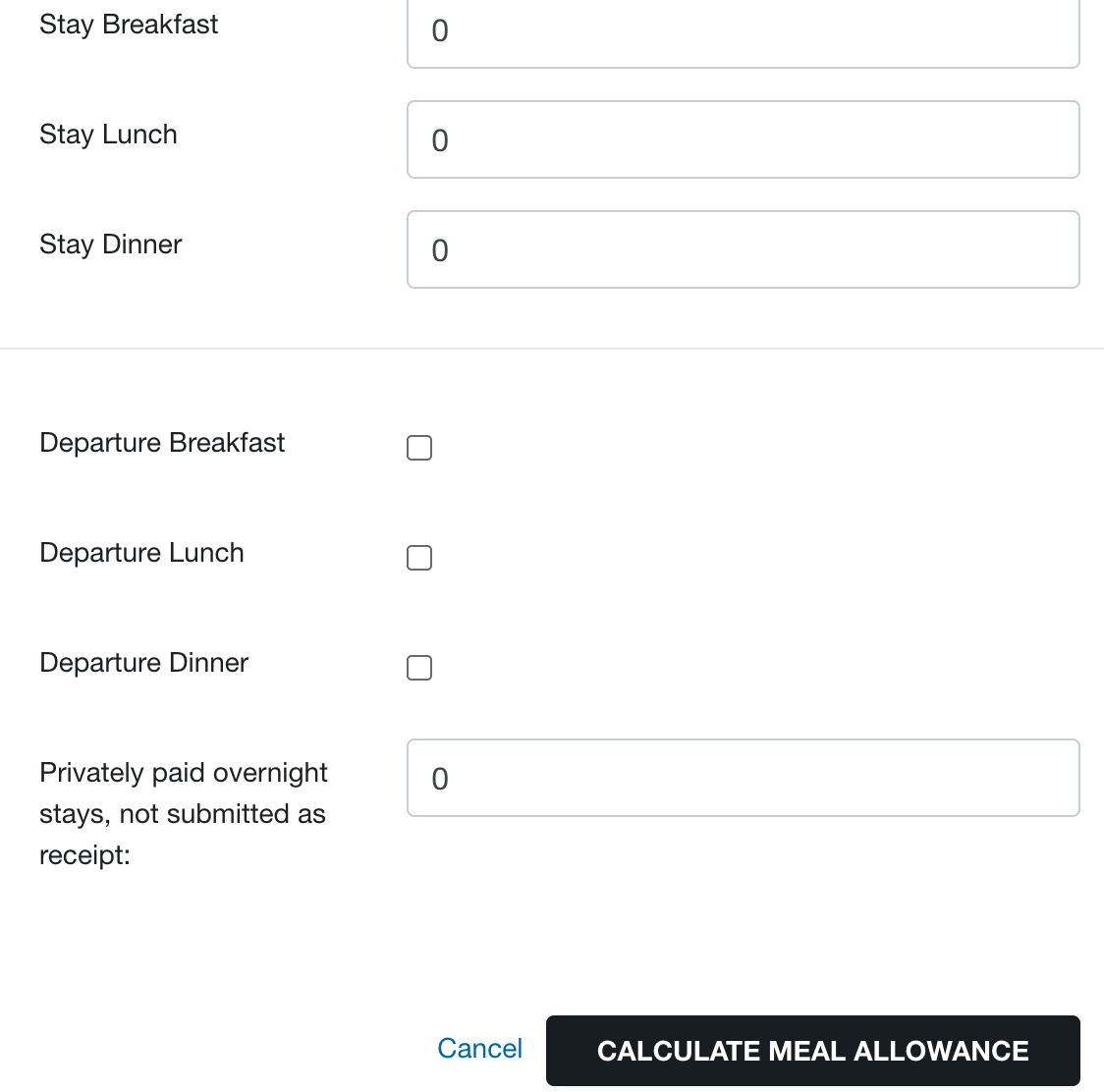 Now you see in the overview your data and the calculated meal allowance, click on "Save".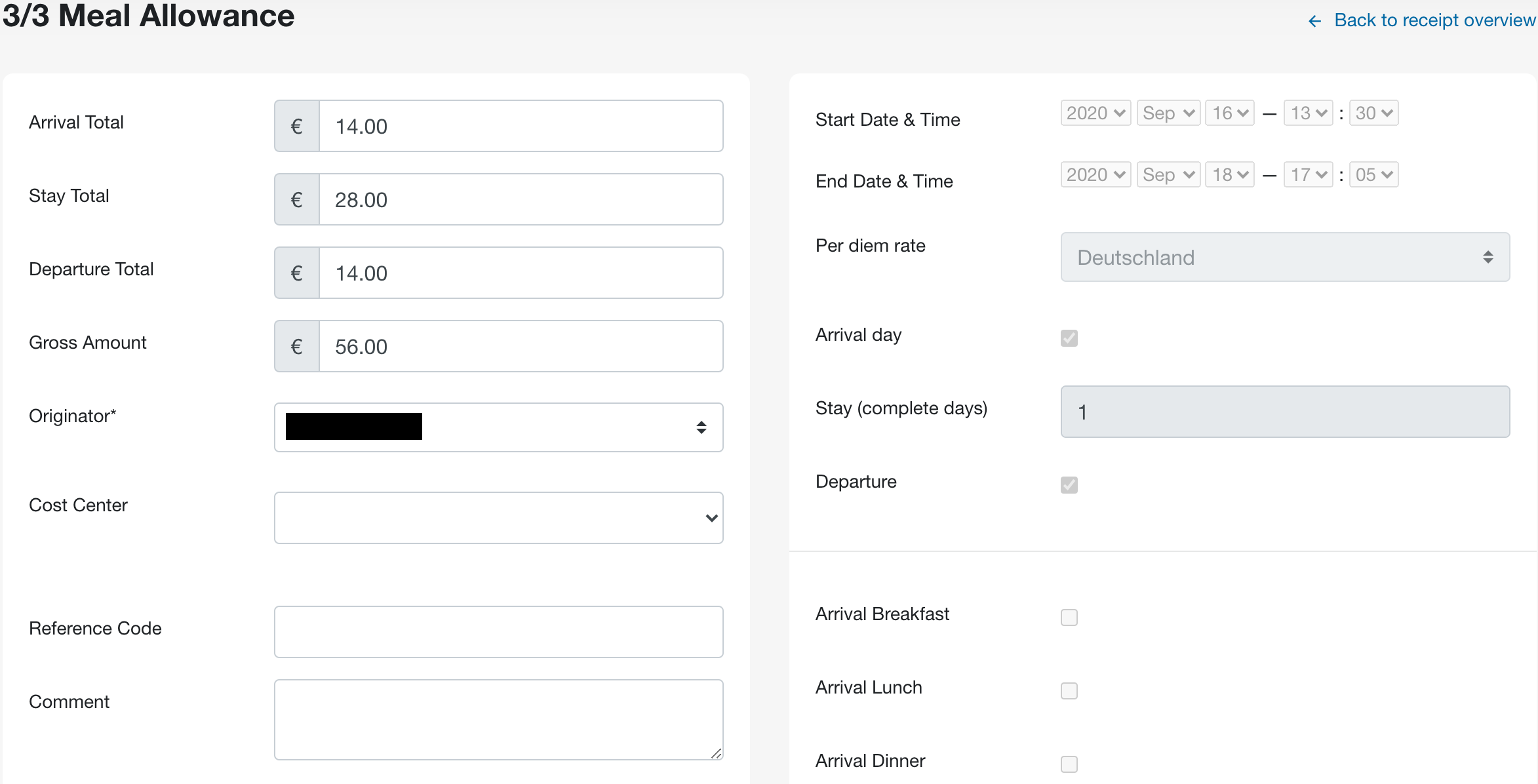 You have now created your additional meal allowance.