In this article, we explain how to create an additional expense for meals in the desktop version.
Open the journey for which you want to enter a per diem receipt or create an expense report.
In the Expenses area, select the Meal allowance and click on "Create".

Now adjust the travel period and select the meal rate for the country travelled to. Confirm that the 3-month period is not exceeded and click on "Calculate Duration".
If you have travelled to more than one country on your business trip, you can add them to the current calculation via "Add country". When changing to another country, the time of the border crossing is relevant and must be entered accordingly.
Please note that the respective departure and return date applies to the selected country and must be entered chronologically for another country.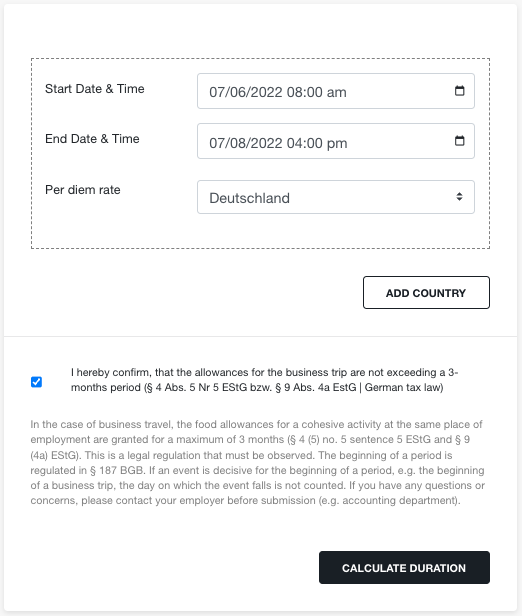 In the second step, enter your meal details (on how many days of the business trip in the specified country did you receive meals) and then click on "Calculate meal allowance". Once you have entered the data, the system automatically calculates your additional meal expenses.
Please note that the system differentiates between arrival, departure and full days.
For "Location", please enter the complete address of your destination. If you are only travelling through one country and do not have a further defined destination there, please also enter the complete address of your final destination. This information has no influence on the calculation of the rate and is only required for tax purposes. If this is a mandatory entry, the "Location" is marked with *.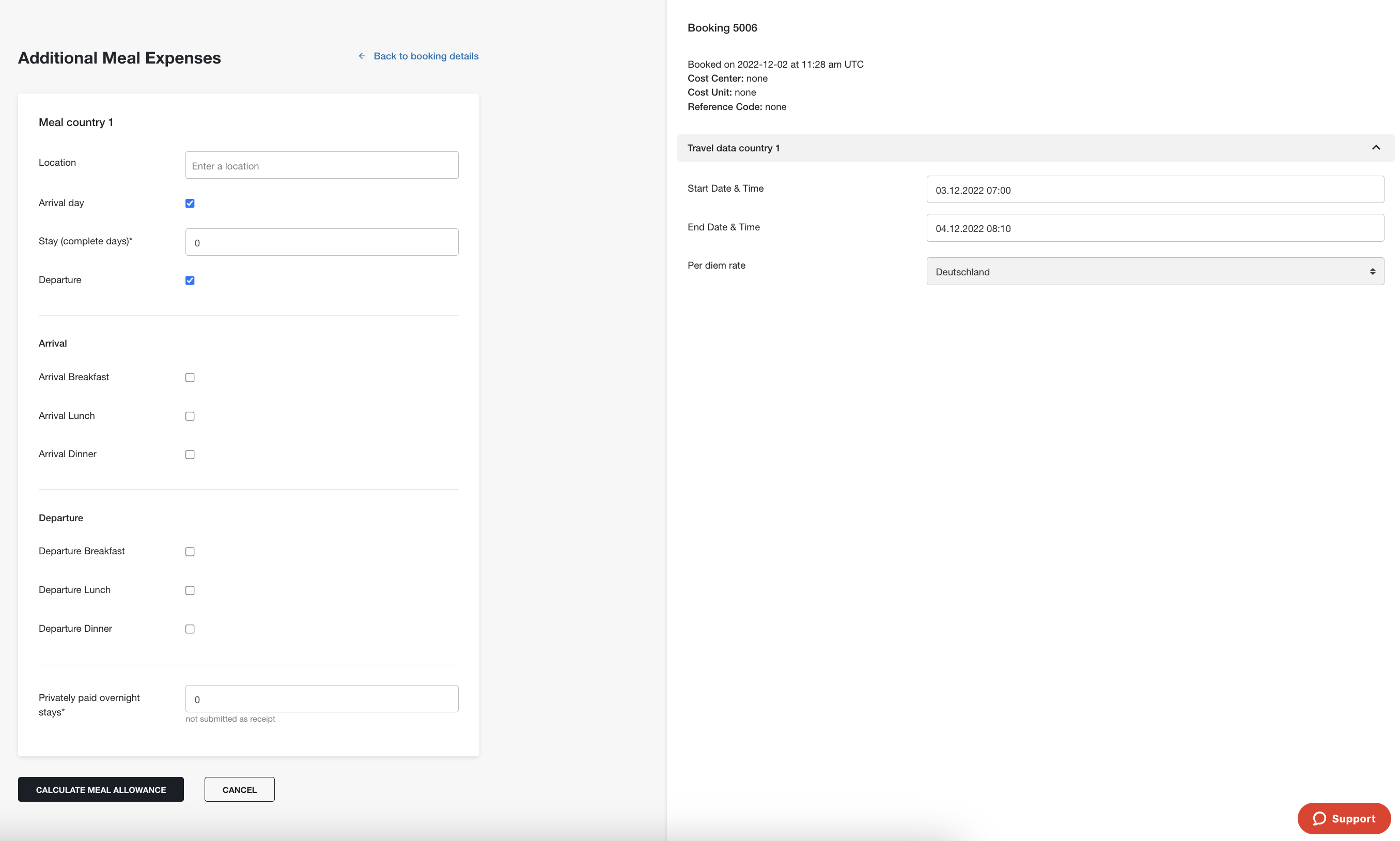 Should you have indicated further countries in the first step, you must also indicate your meals for these (place, if applicable; see above). Each additional country is to be considered in a separate section.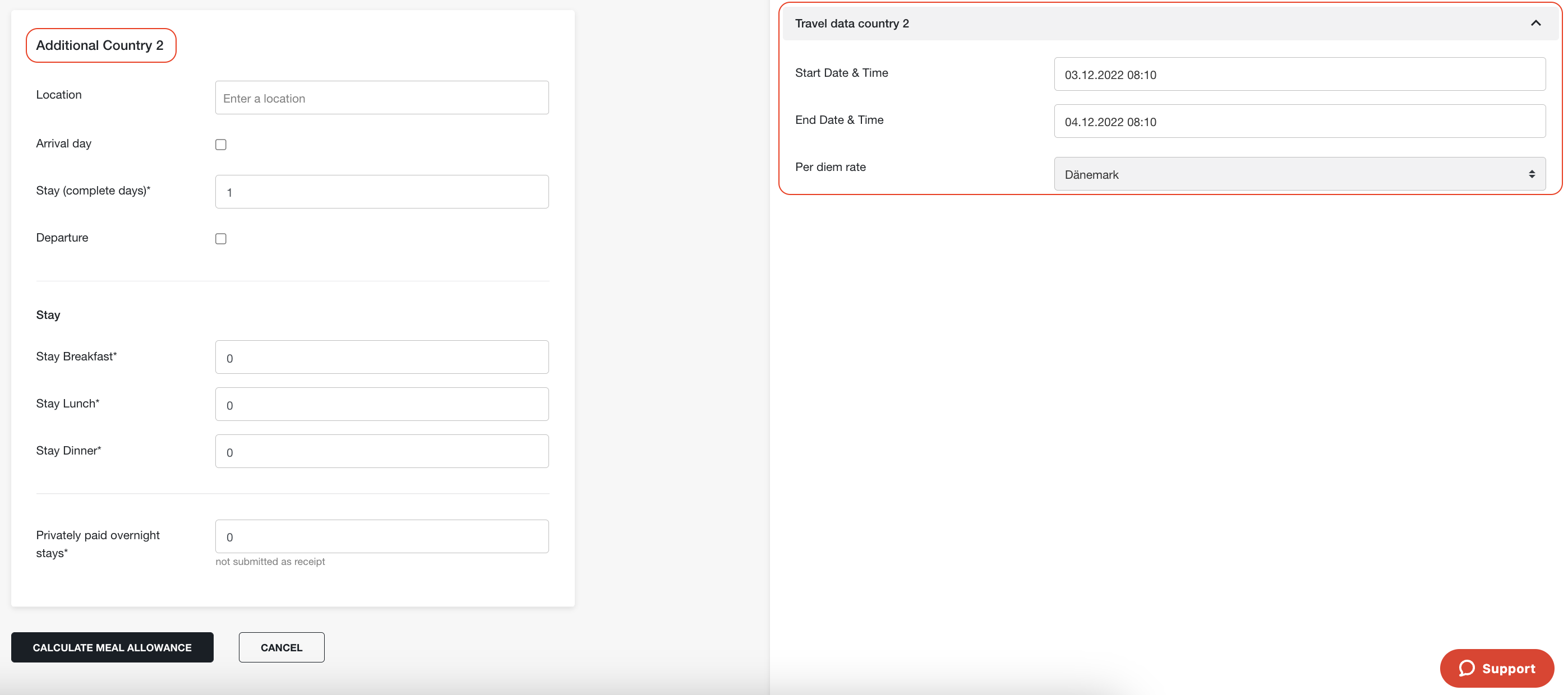 You have now created the additional meal allowance according to the German guidelines. On the last step 3 you can add additional information (such as cost centres or comments). Click on "Save" to save the whole calculation.
A business trip with several countries is displayed in the expenses overview as follows. Each country is entered and displayed as a separate receipt. A tooltip (map symbol) shows you the relationship.

Areas marked with * are mandatory and must be entered. All other areas can be left blank and are only to be used if required.
The Lanes & Planes APP Version 2.4.0 is able to display the option of additional countries.