Your travelers are working for different subsidiaries or sub-companies and therefore invoices have to be send to different invoice addresses?
With the so called Invoice Profile the invoice for a trip will be send to the right accounting address of the traveler. This can be adjusted in the profile of the traveler any time.
Example: The invoice of the traveler named ''master master'' should be send to the address ''InvoiceProfiles master''? Then please select this address from the drop down field: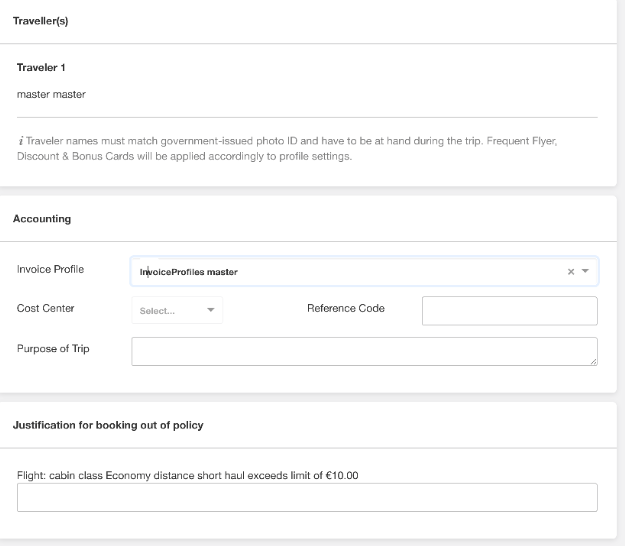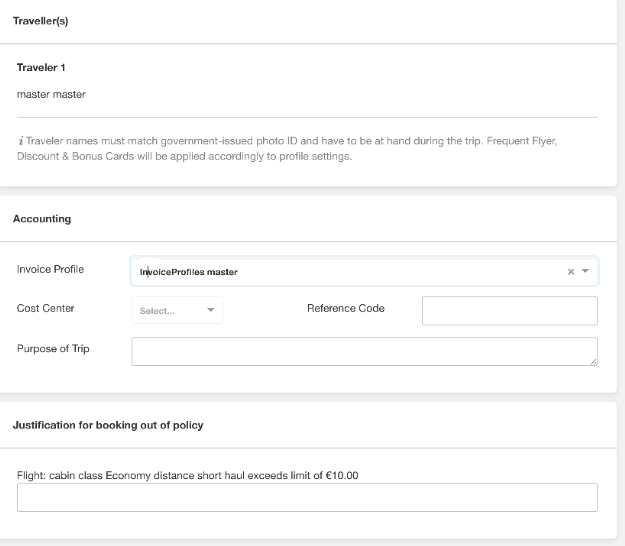 Please let us know the different accounting addresses and we will add them to the company account of all travelers.
If you have any questions please contact the Lanes & Planes Support Team: