Your travelers are working for different subsidiaries or sub-companies and therefore invoices have to be send to different invoice addresses?
With the so called Invoice Profile the invoice for a trip will be send to the right accounting address of the traveler. This can be adjusted in the profile of the traveler any time.
For each invoice profile, an individual e-mail address and different bank details can be used.
Example: The company Group AG has two different sub-companies:
,,Sub-company 1 (Production)''
,,Sub-company 2 (Distribution)''
The invoice of the traveler named should be send to the address ''Sub-company 2 (Distribution)''? Then please select this address from the drop down field. You can find this field after the last part before finishing your booking (after validate & reserve).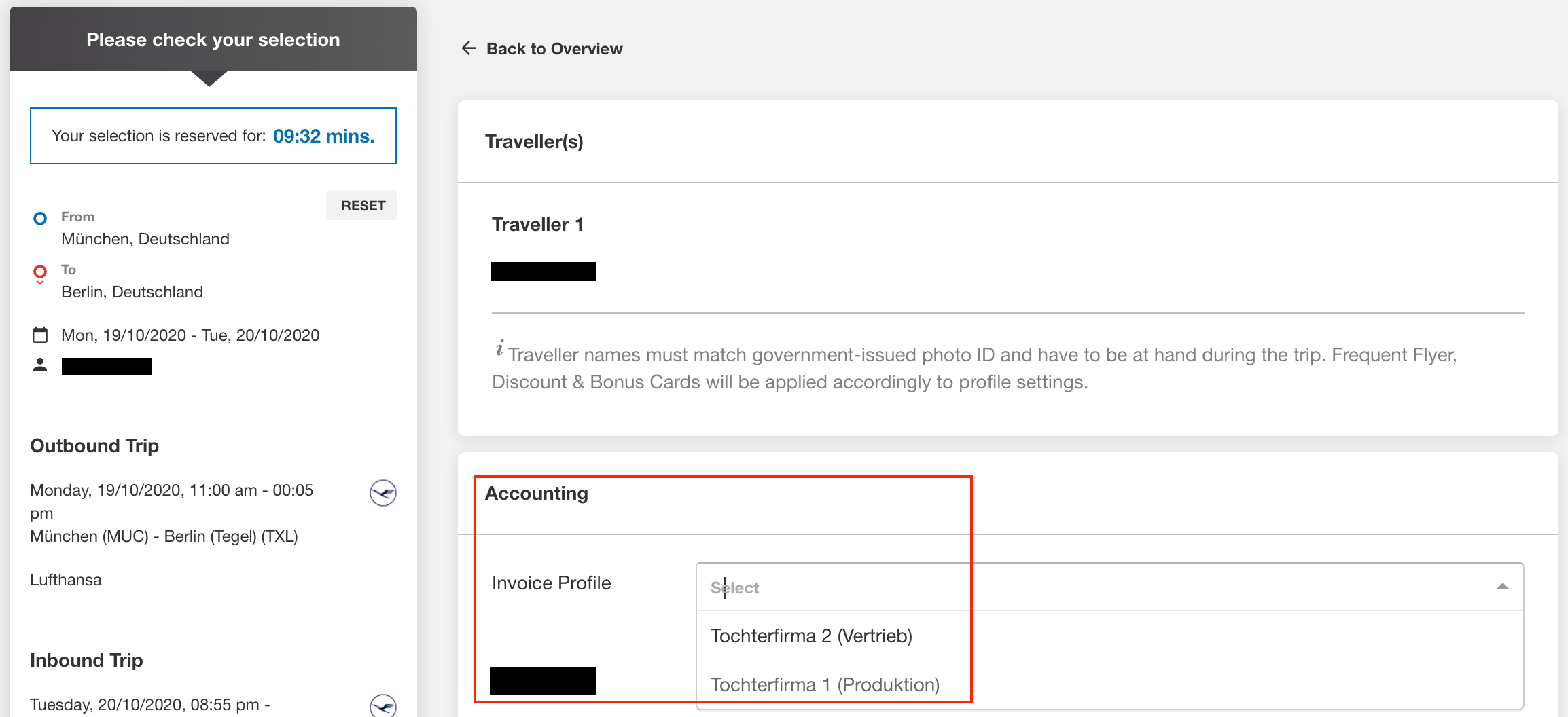 You can assign all or only certain invoice profiles to your user (Company account- user).

You want to get invoices, refunds and receipts in English or German? No problem, you can adjust the language individually.
Please let us know the different accounting addresses and we will add them to the company account of all travelers.
The distinction between the different tax numbers:

Tax number: for companies doing business exclusively in Germany, this is sufficient.
VAT ID: for companies that conduct cross-border (EU) business transactions, this is mandatory.
Tax ID: personal for a natural person, not relevant for companies.
If you have any questions, please do not hesitate to contact your Lanes & Planes representative:
accountmanagement@lanes-planes.com