On our invoices for tickets of the Swiss Federal Railways (SBB), the value added tax is not shown, as you can see in the following invoice excerpt: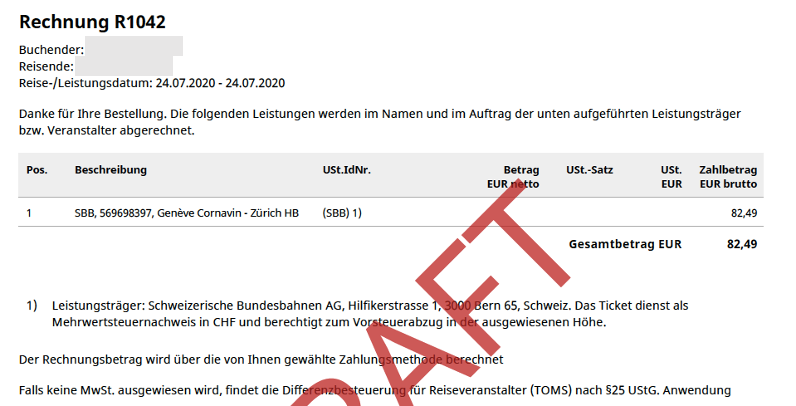 This is because the VAT must be shown in the original currency, in this case in CHF. In order to ensure that our invoices are uniform throughout, we have decided to show EUR as the only currency on the invoice.
Of course, you still have the option of claiming full VAT for these bookings as well. For this purpose, the train ticket serves as a VAT statement. The ticket is attached to the invoice file.