We would be happy to provide you with detailed statistics on your previously booked overnight stays and hotels. If you have contract rates with Lanes & Planes, these will be included in the evaluation.
You can receive the following statistics, among others:
Key figures (total expenditure/average price per night/number of nights)
Top countries / cities / hotels
Booking of contract rates
Length of stay
Room type
Booker / Traveller
Here are some examples:
Top countries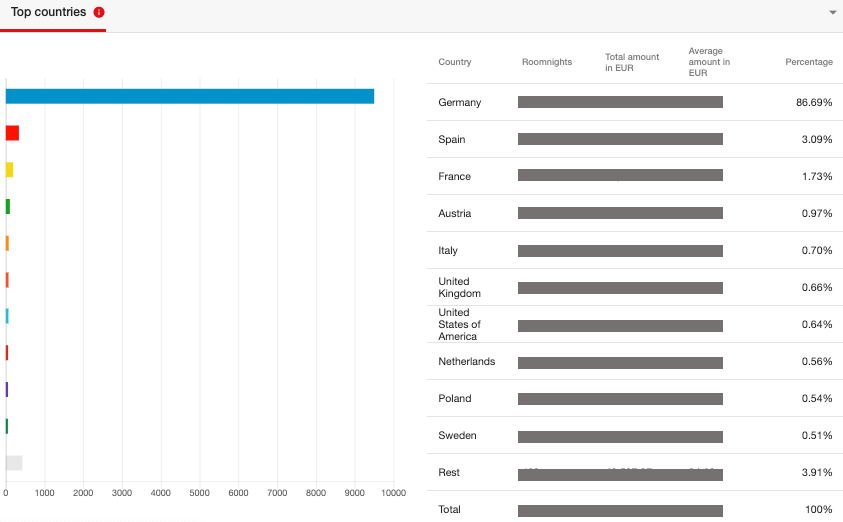 Top hotels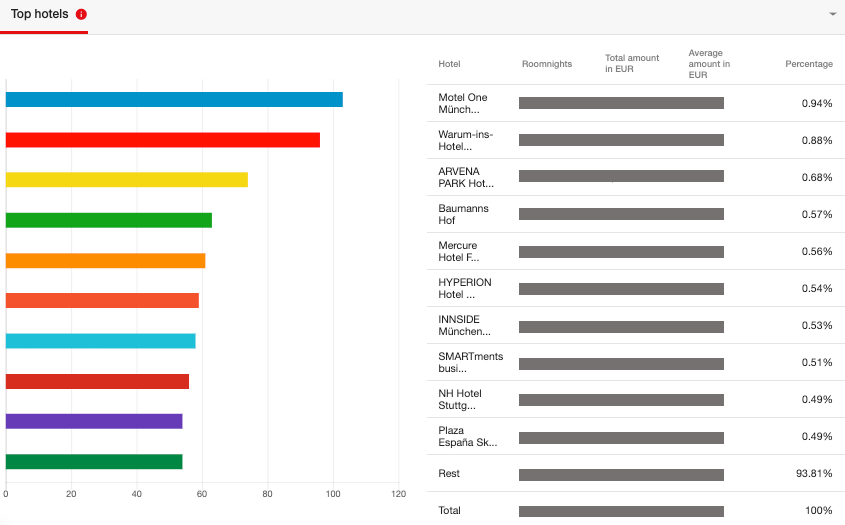 Length of stay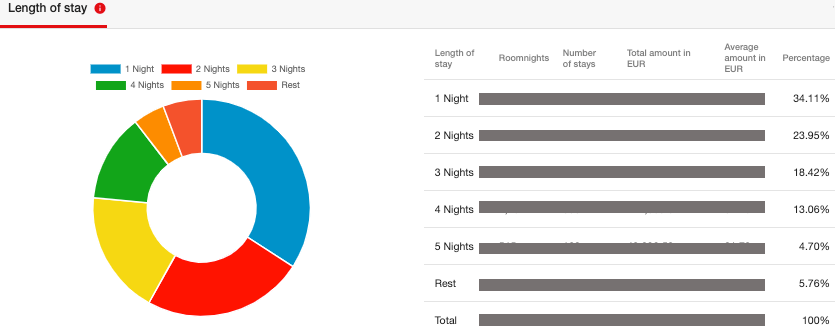 Traveler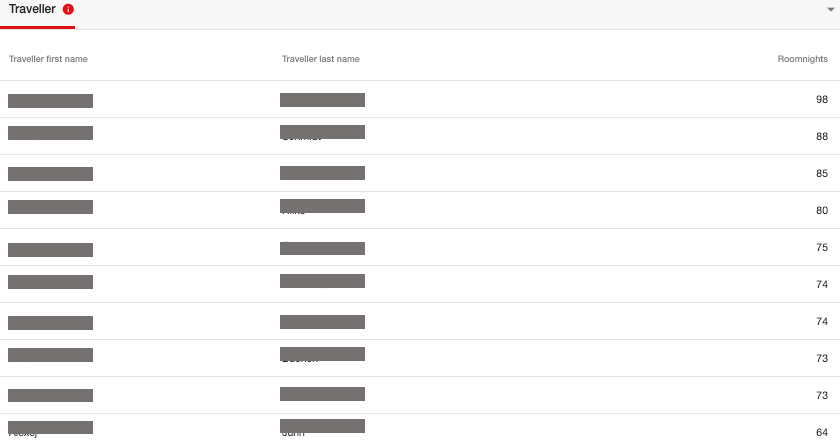 Are you interested in a detailed evaluation of your overnight stays? Please contact us at service@lanes-planes.com.