No matter how much you reduce - a certain amount of residual emissions is always generated.
Besides avoidance and reduction, the compensation of CO2 emissions is an important step in holistic climate protection.
Lanes & Planes supports you in offsetting your CO2 footprint.
We work closely with our partner ClimatePartnerDeutschland. The compensation includes CO2 offsetting by supporting climate protection projects and the associated allocation, decommissioning of CO2 emission reduction certificates and provision of corresponding labels and certificates. This achieves climate neutrality for companies, products or services.
After successful offsetting, you will receive a certificate as current proof that you are a climate-neutral company: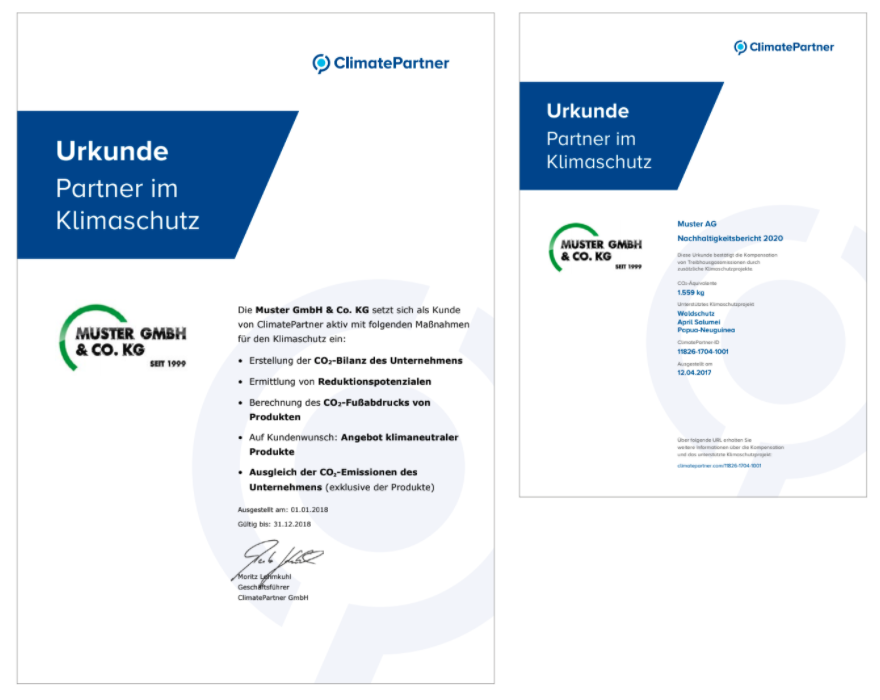 Further information on the climate projects supported and the option of accessing a CO2 emission report directly via the system are available to you as the administrator of your organisation directly via the company account at Lanes & Planes: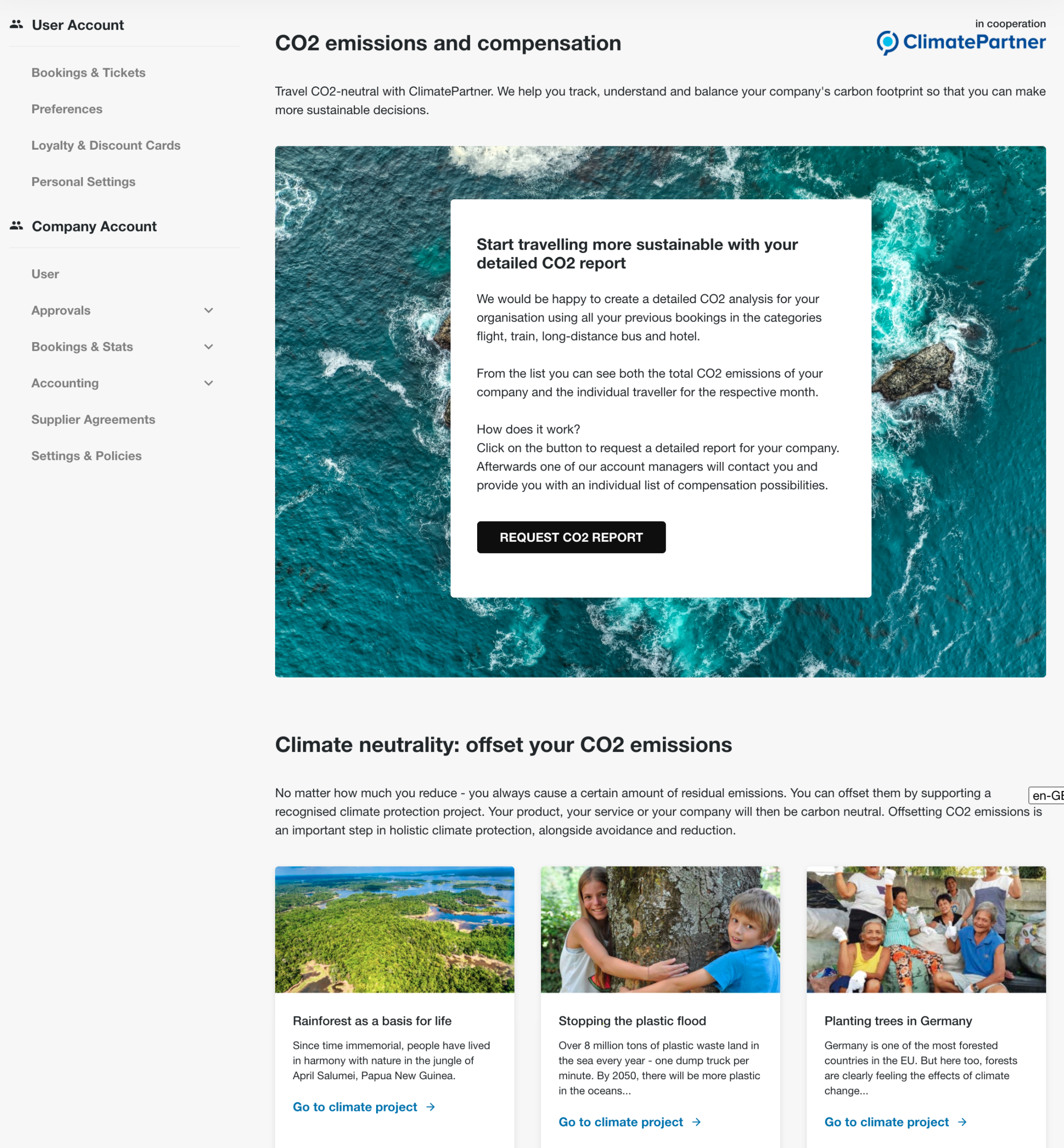 Find out more about our CO2 emission report here.