Lanes & Planes offers you the possibility and flexibility to combine different service providers. This means, for example, booking a flight on the outward journey and a train journey on the return journey. In addition, several fares can be combined within a train journey or within a flight. How this works is explained below
Rail
Our system will provide you with the highest possible flexibility when requesting a booking from Deutsche Bahn. Therefore, initially, you will be shown the cheapest available fares. However, with our drop-down menu, you have the option to display other fares and compare them based on the fare difference.
In concrete terms, this means that you can book a less flexible fare for the outward journey and, in order to be flexible of time for the return journey, for example, a Flex ticket. Both fares can be combined in our system.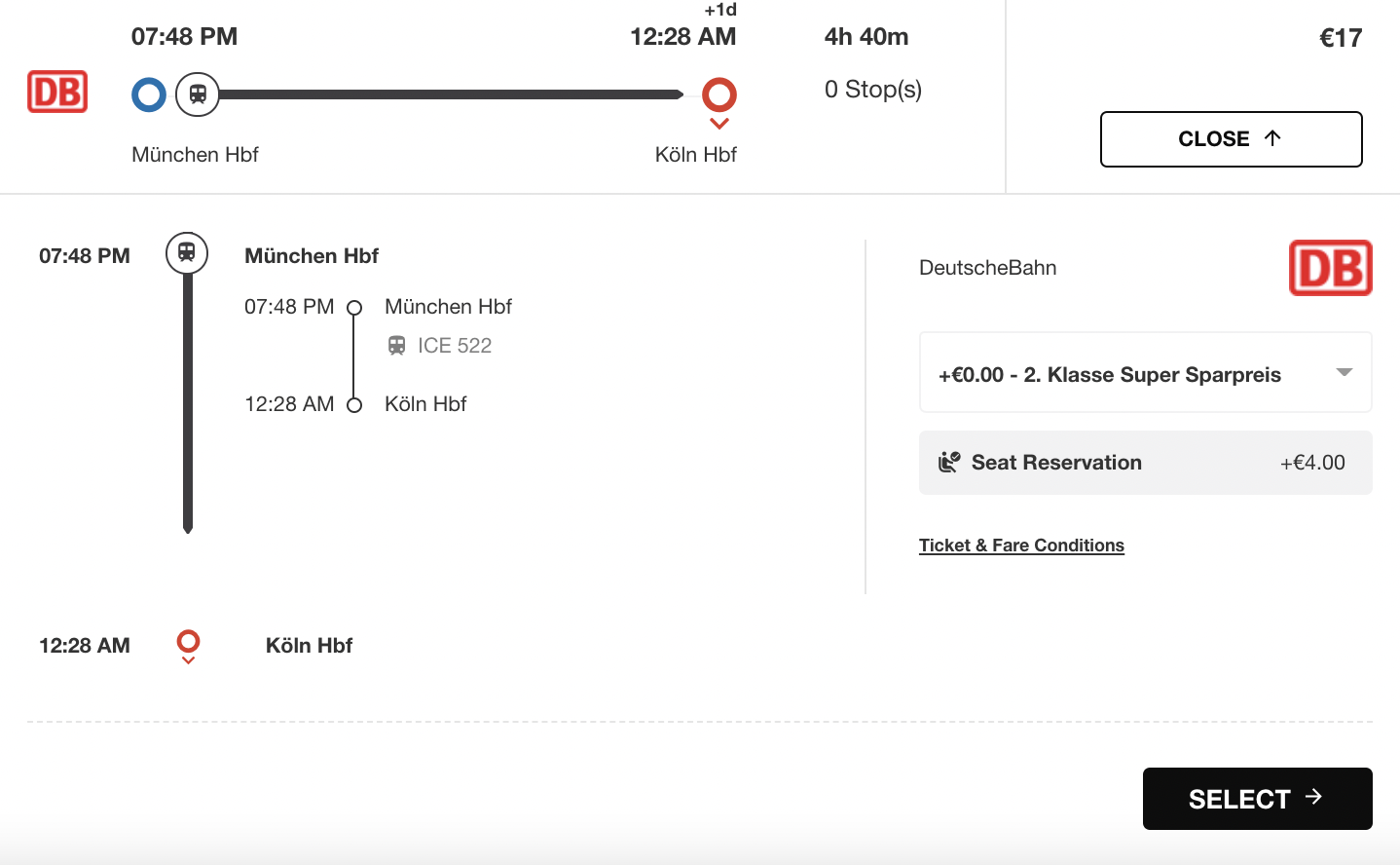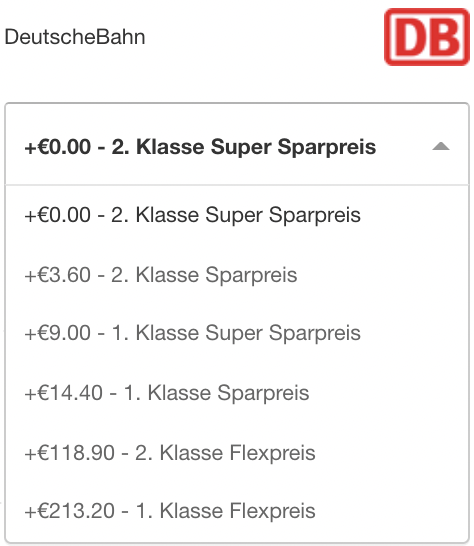 Flight
We also offer high flexibility for flights. You can book a different fare on the outbound flight than on the return flight. In the dropdown menu, you can see all bookable fares. There you can compare and select the different fares.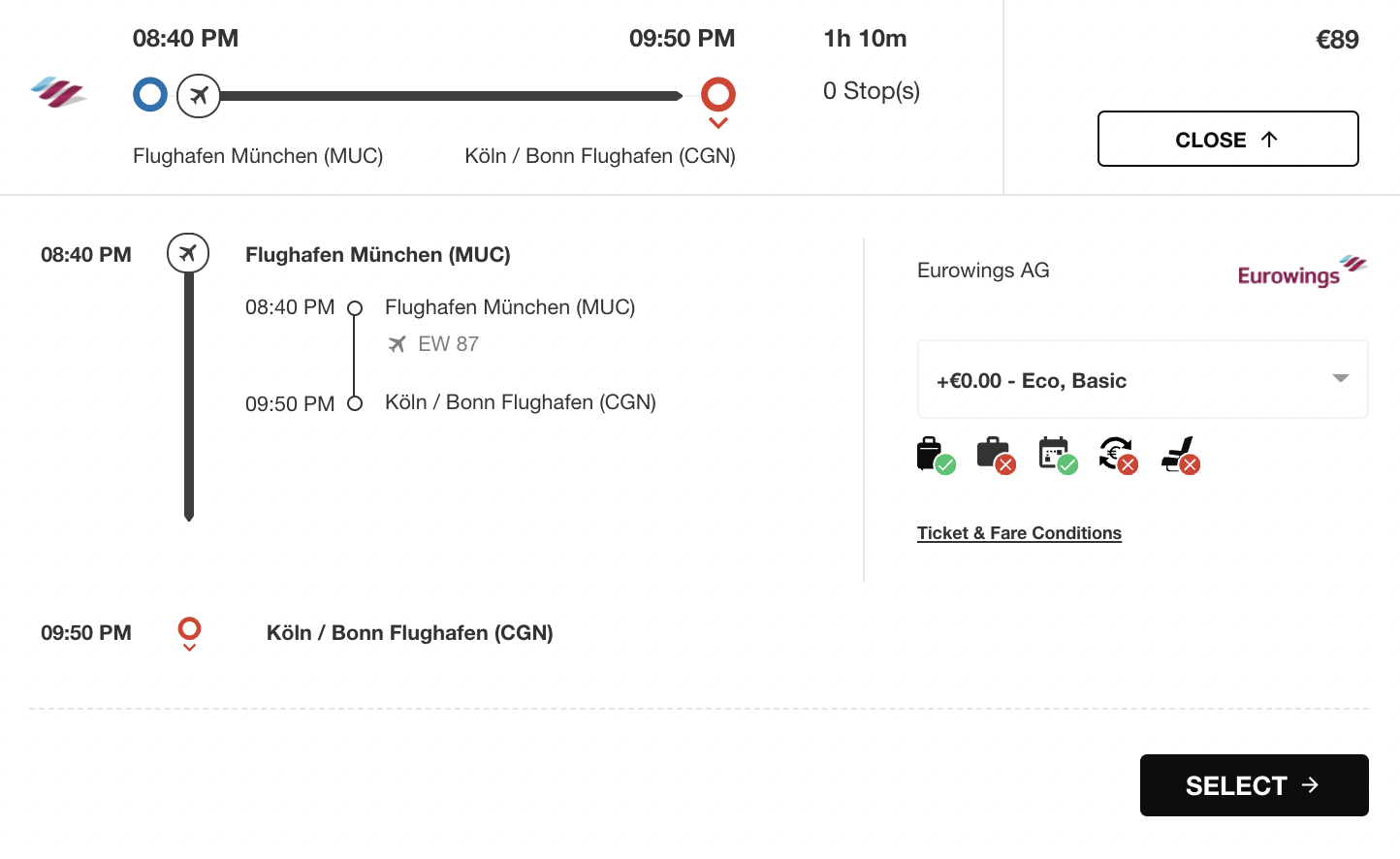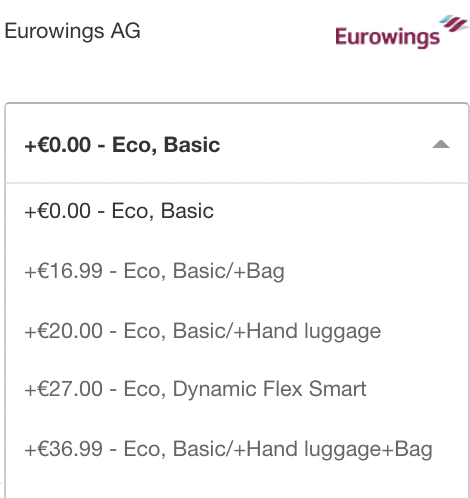 Of course, our system takes into account the stored BahnCards and benefit cards of the airlines for all booked tickets.
If you have any questions, please contact our support team, service@lanes-planes.com.