In the Lanes & Planes app, you can complete your entire travel expense claim and use the app to finalize the trip and forward it to the accounting department.
Once you have uploaded and documented all receipts and invoices via the photo app, click on the "Submit trip" button. This will forward all the travel expense receipts you have submitted collectively to the accounting department or the relevant manager.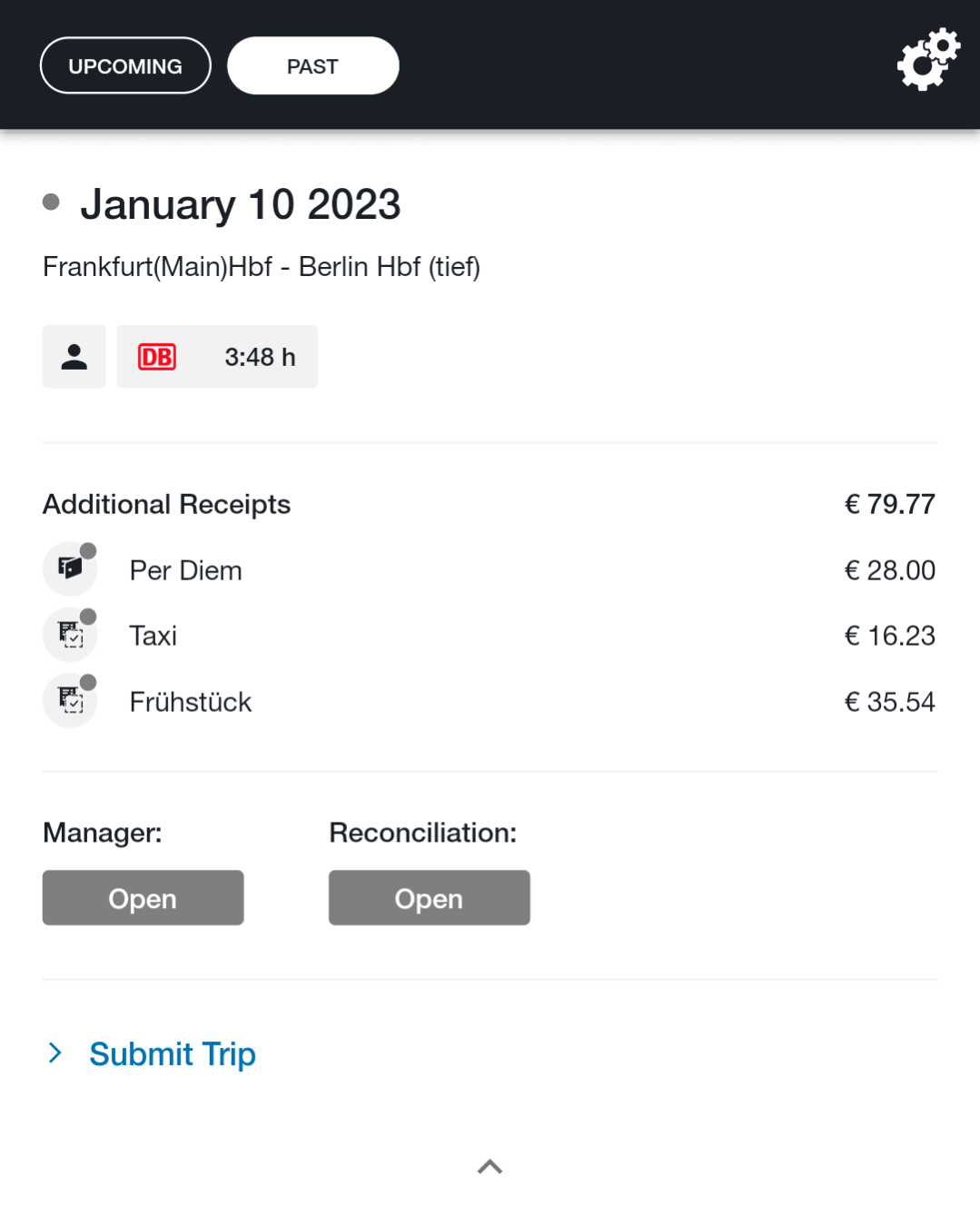 Please note: Once you have submitted your trip as "completed" and forwarded it to the accounting department, you cannot add any further receipts or invoices.
In addition, fellow travelers also no longer have the option to make any subsequent changes.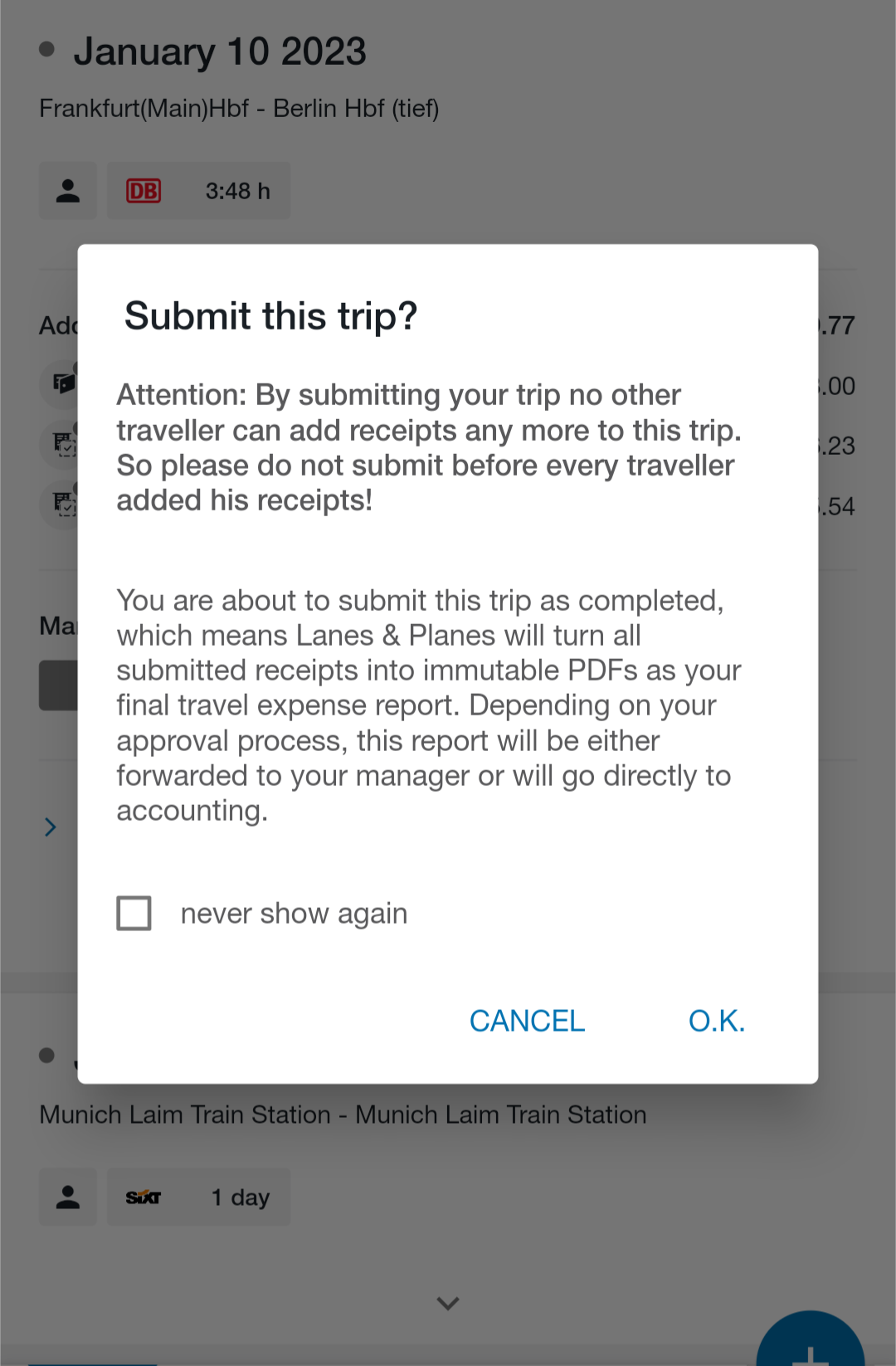 * Your company's accounting department would like to book or close your trip with all the associated receipts. As long as you still have the possibility to make changes, i.e. add receipts, it is not possible to determine the final price of the entire trip. For this reason, it must not be possible to add further receipts after the trip has been completed.