It is now possible to create meal allowances for employees of Austrian companies. The activation is done by your contact person at Lanes & Planes. The feature will be activated together with the mileage allowance feature for employees of Austrian companies.
Employees of Austrian companies structure their per diem meal allowance (per diem + per night allowance) via guidelines that are set by the Austrian state and the companies through collective agreements and company agreements.
When deciding whether the additional expense for meals is to be calculated according to the applicable regulations for employees of German or Austrian companies, the system takes into account the country of the invoice profile that was specified for the travel booking or expense claim.
Per diem creation:
Open the journey for which you want to enter a per diem receipt or create an expense report.
In the Expenses area, select the meal. allowance (AT) and click on Create.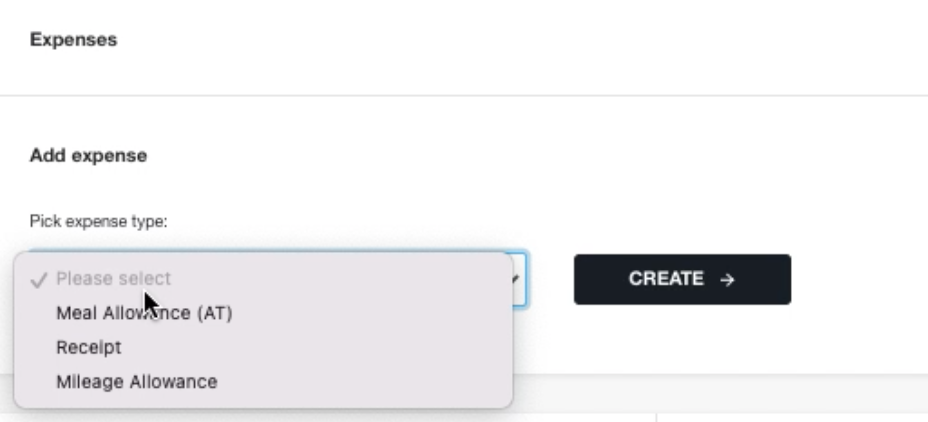 Now adjust the travel period and select the rate. Confirm that this is a business trip within the meaning of the Austrian Income Tax Act.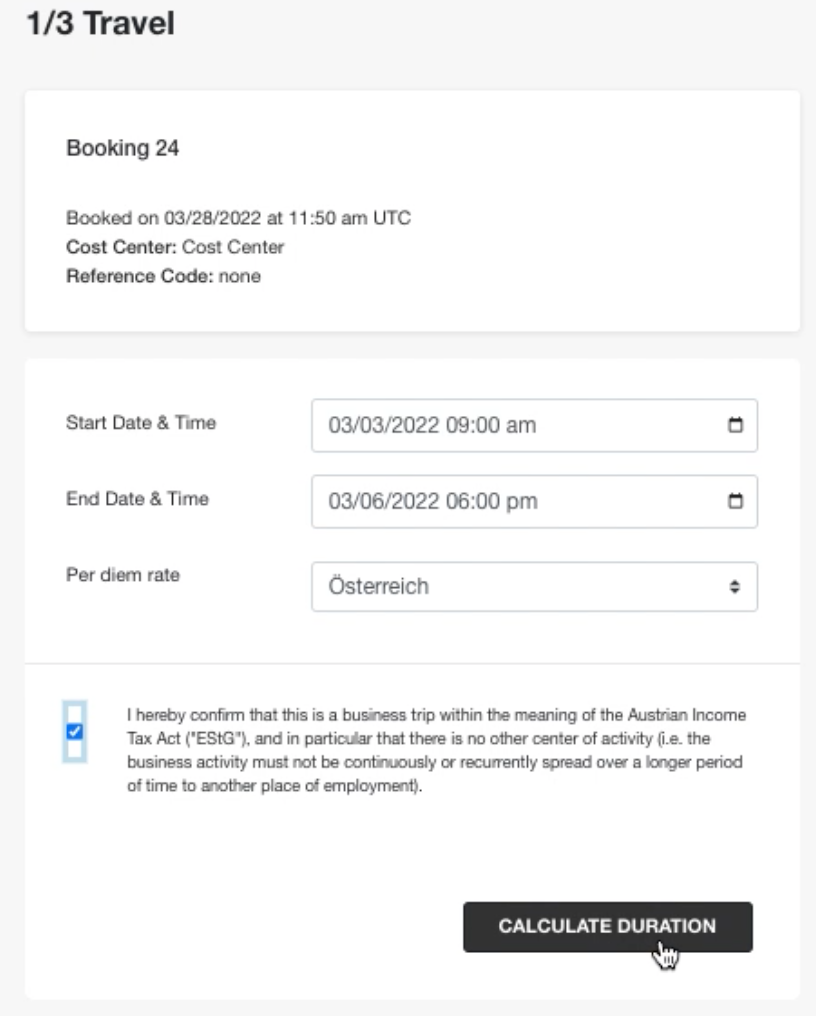 Now enter the details of your meals in the 2nd step and click on Calculate expense allowance.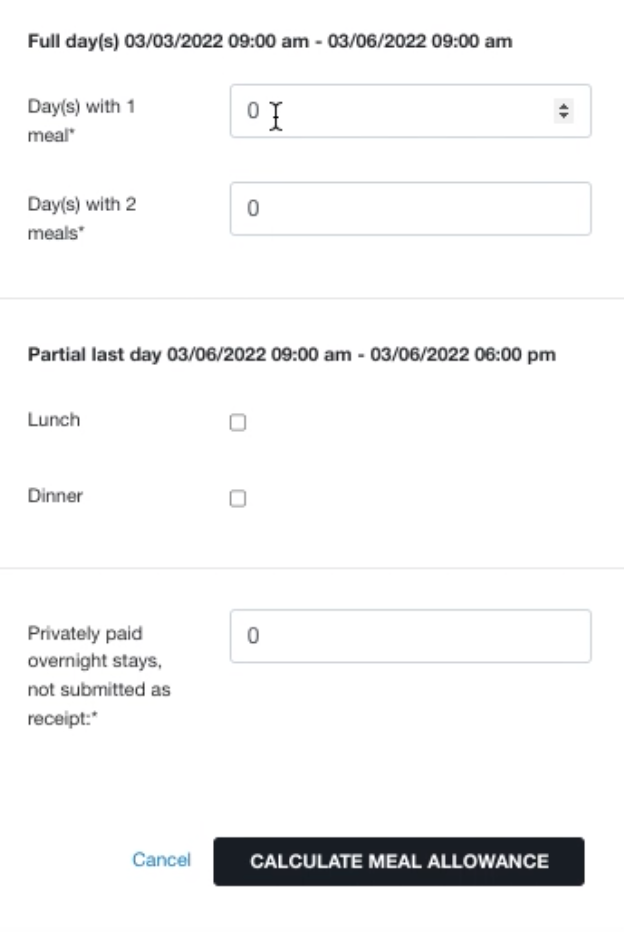 You have now created the additional expense for meals according to the Austrian guidelines.
Attention! Please note that this feature is currently in the BETA phase and that we do not yet take border crossings into account when creating meal allowances. The creation of a meal allowance for a trip with border crossing, is currently done via tseparate meal allowance records for the Austrian and international portion. The expansion of the feature to include the mapping and calculation of the border crossing is planned for the end of Q2/2022.