If the booking control level settings in your organization are set to "Strict" or "Very strict" and you are set as a travel manager for a user, you may have the task of depositing or denying allowances for trips.
In case a traveler requests an allowance, the designated travel manager receives the following email with a link for the allowance deposit, as shown in the following screenshot: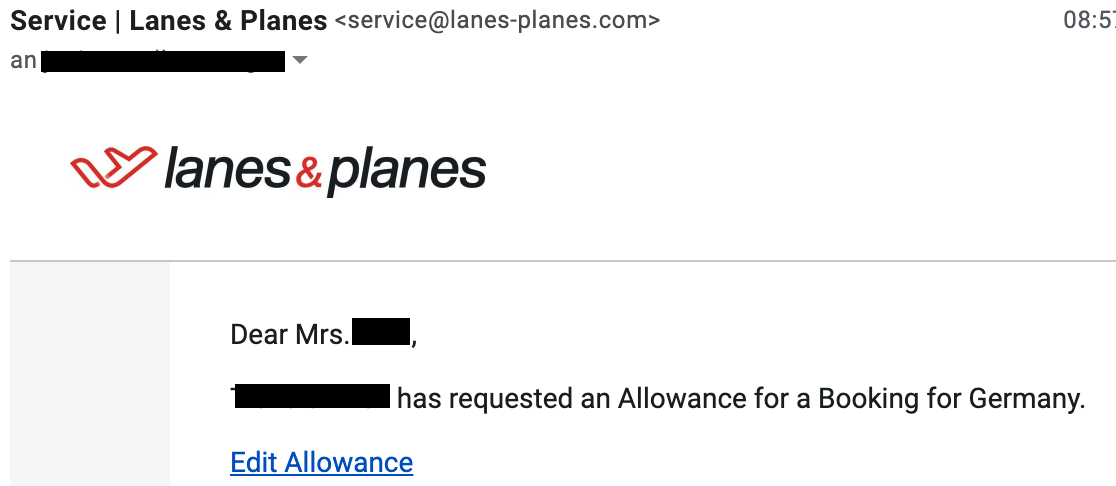 After clicking on the link, the allowance request shows up in the user account of the travel manager with the status "Requested":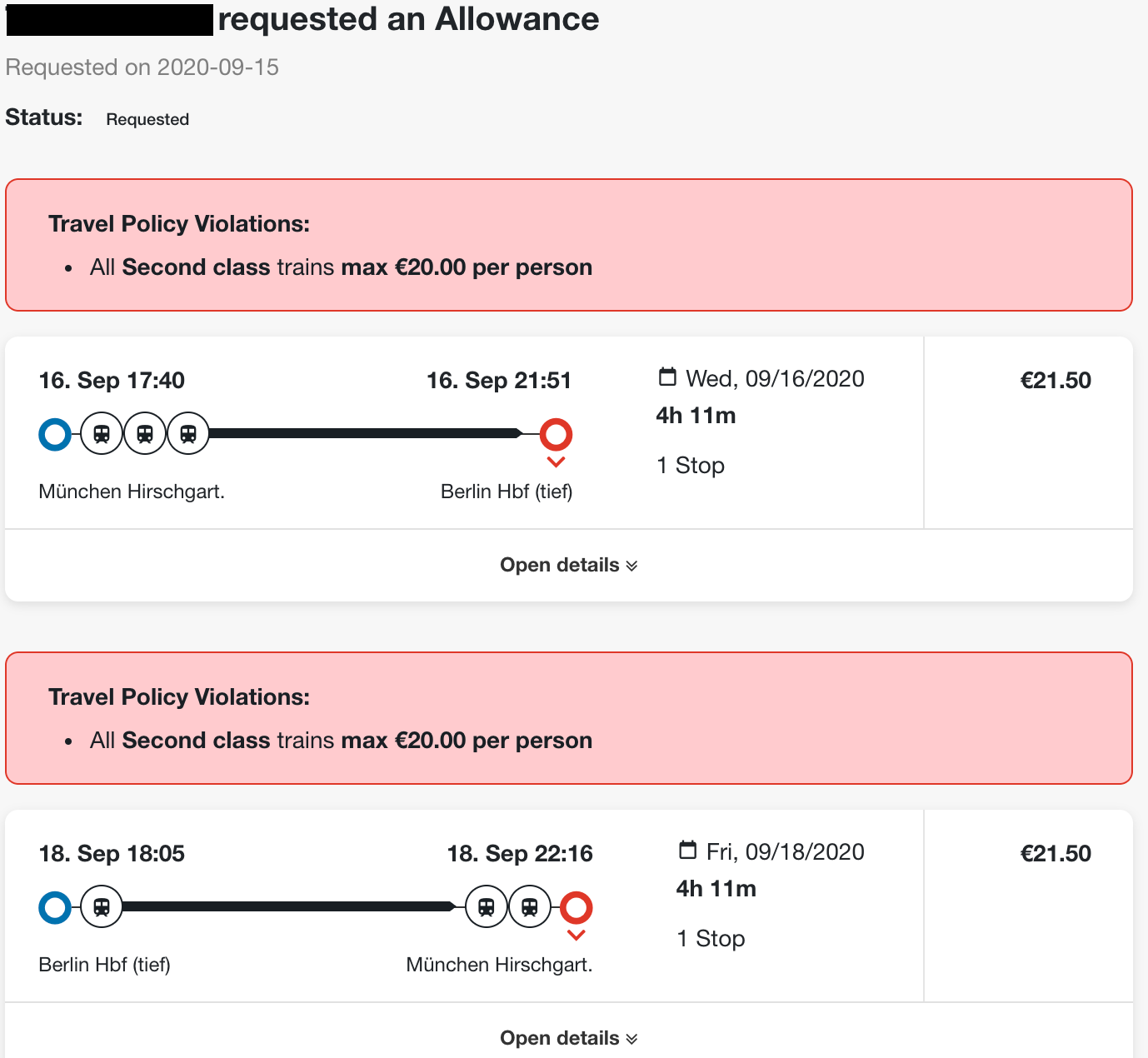 The travel manager can now see the requested travel services, leave a comment and set a maximum allowance budget, as shown in the following screenshot. Here, a fixed amount can be put in the field "Max price", or a percentage increase on the original price can be granted. (We recommend to grant an increase on top of the original price, since the price might rise between the allowance request and the deposit.) The travel manager can also deny the allowance request at this point.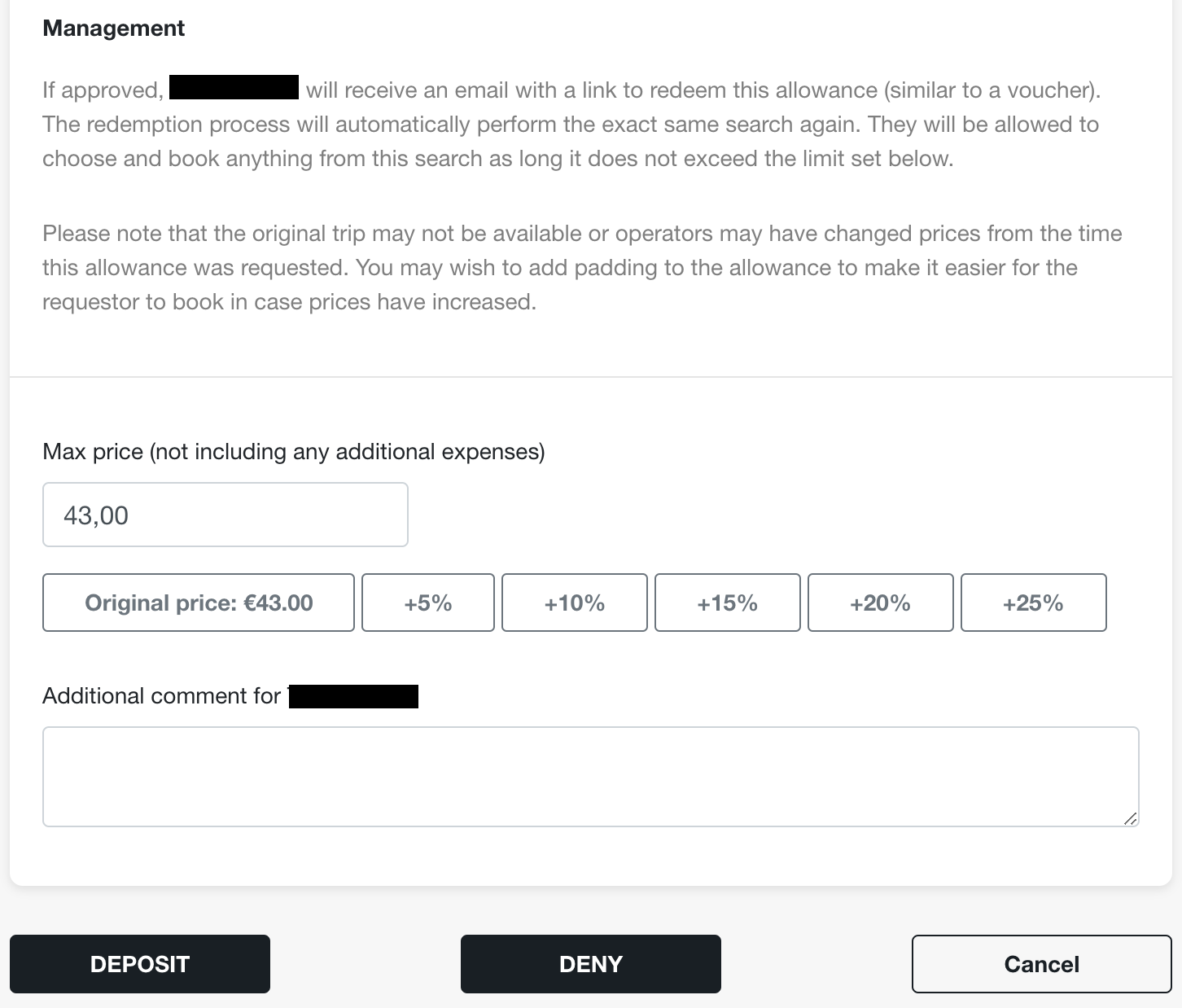 After clicking on the black buttons "Deposit" or "Deny", the traveler receives an email notification. In case of an allowance deposit, the traveler is now able to book his trip.
Would you like to book the trip directly for the traveler?
After depositing an allowance, you may also book the requestors trip by yourself. Therefore, go to your personal account and to "Approvals" > "Allowances" and select the relevant allowance request via "View":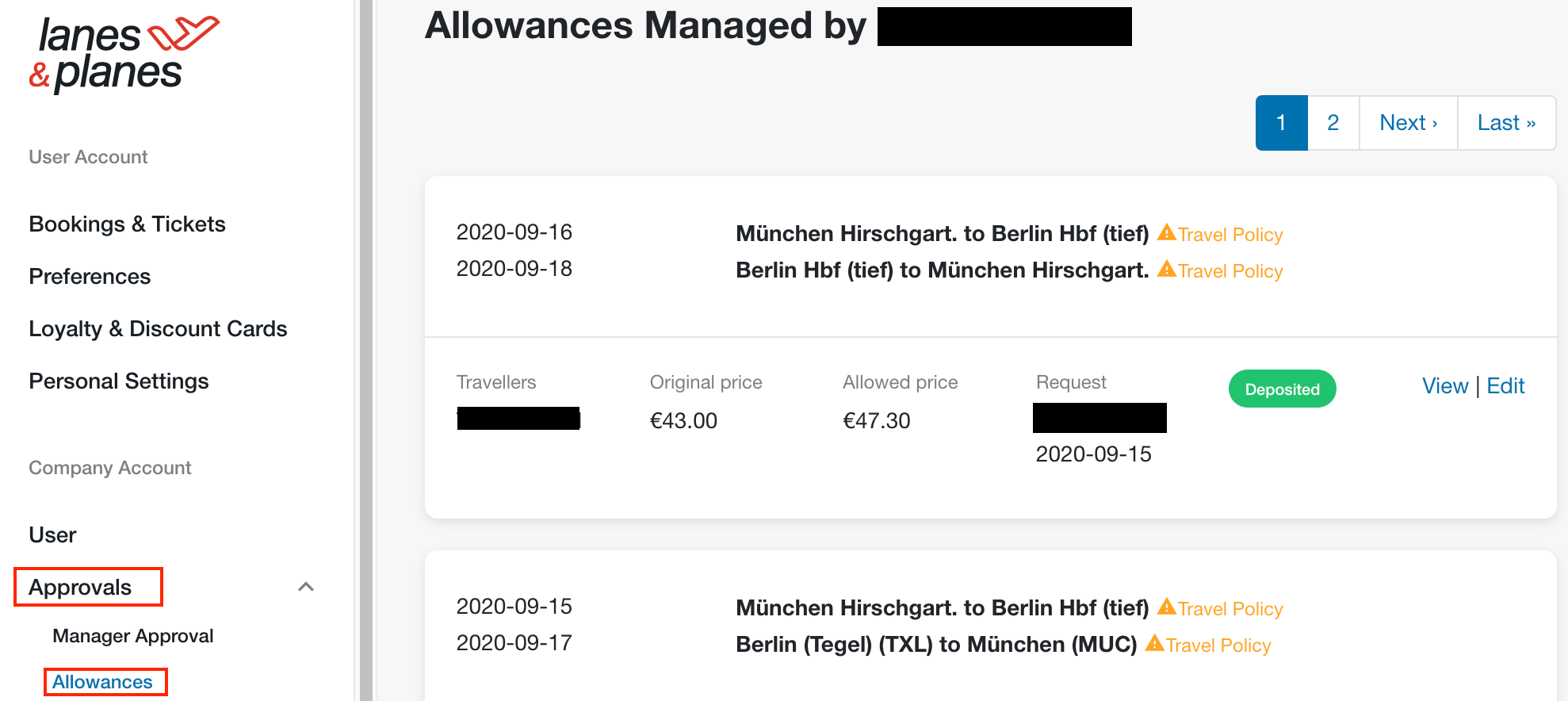 Scroll to the following section of the allowance request and click the black button "Redeem":

Now you can book the trip for the traveler. First choose the tariffs of the preferred travel services and then finish the booking as usually.
(How a traveler can request and redeem a deposited allowance, you can find here.)