Go to the train booking, which you would like to cancel. You will find this ticket in the "Booking and Tickets" section by clicking on "Order Details".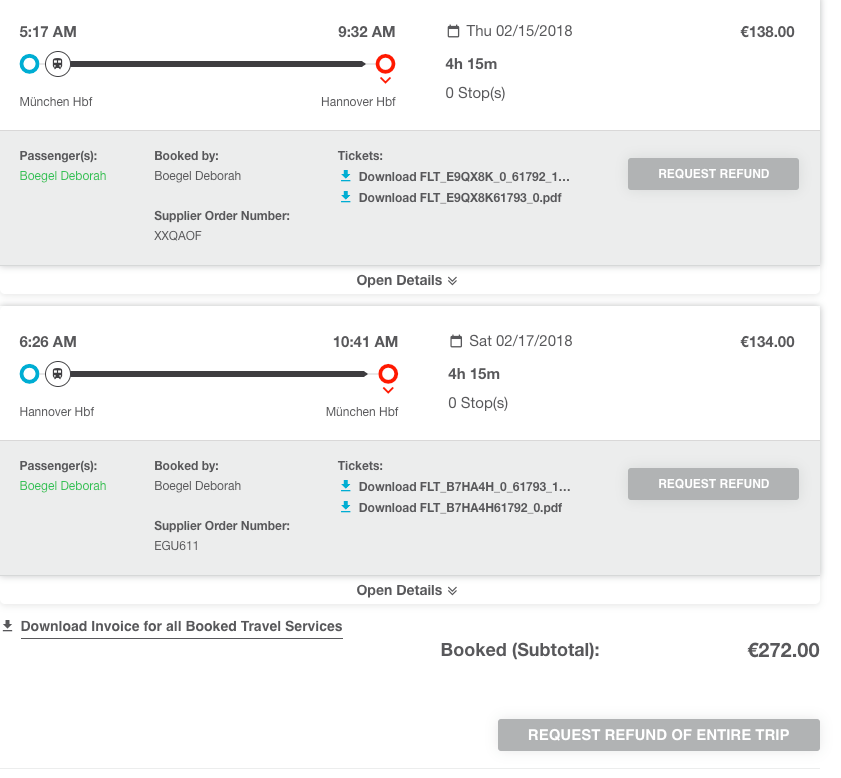 You can either request a refund for one route or for the whole trip. By clicking on "Request refund" or "Request refund of entire trip" you request the refund. 
After that, the cancellation details will show up: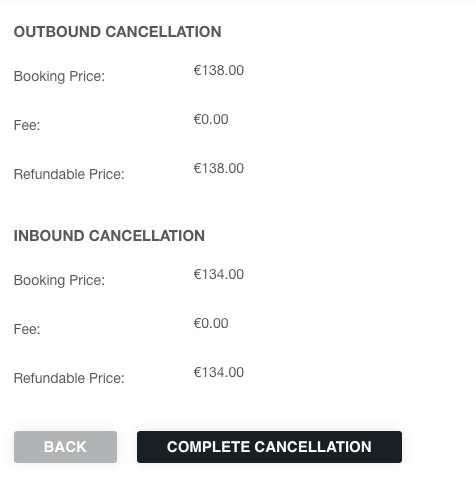 By clicking on "Complete Cancellation" the ticket will be cancelled and the amount will be added to your account.