All individual per diem rates and mileage allowances that differ from the systemically calculated amount (taking into account the valid rates of the Federal Ministry of Finance) are presented as a difference in a separate entry and posted to the same ledger account as for the regularly calculated rate. Rates always differ, when you have activated the feature custom rates.
Here is an example where the said change in the per diem rate from the systemically calculated amount can be made by the submitter or the accountant (or admin):
In step 3 when creating the meal allowance, the submitter can change the amount: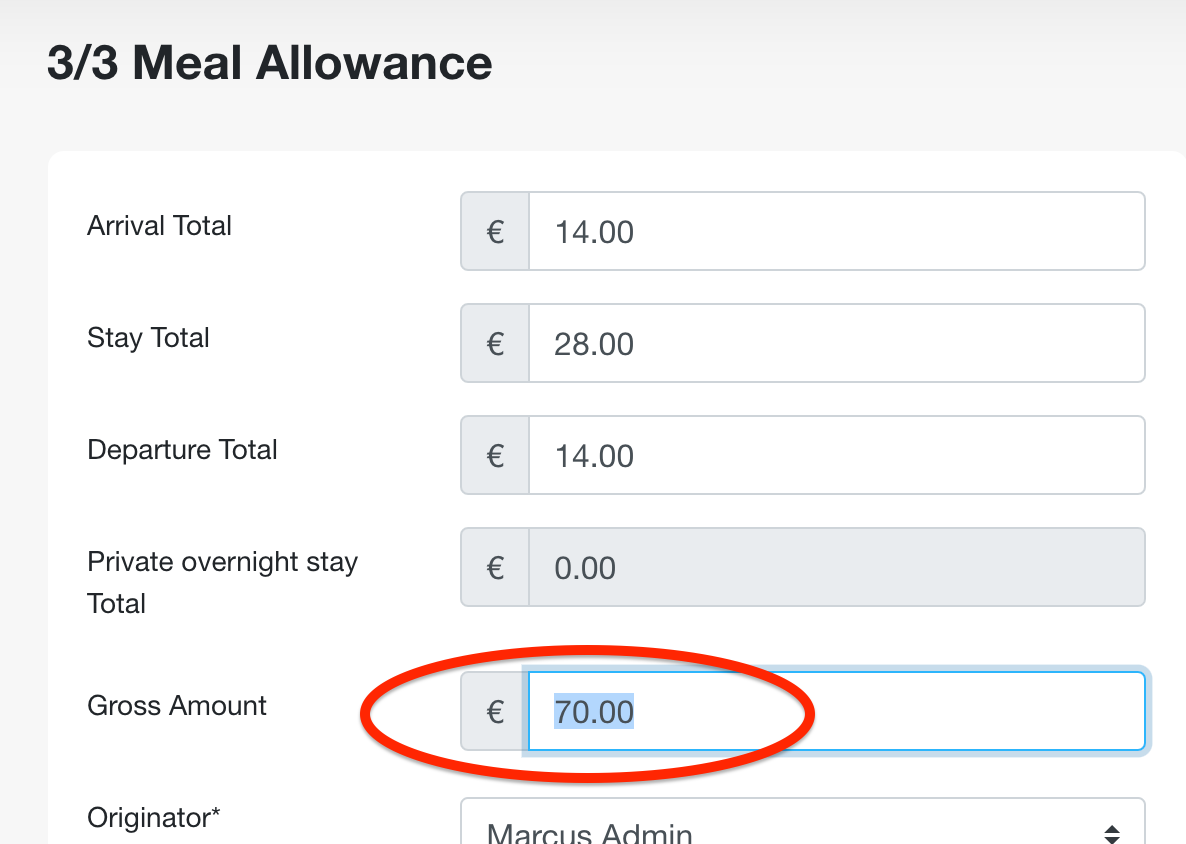 In the reconciliation, the accountant is informed about this manual intervention by a symbol and has the possibility to adjust it again - if necessary: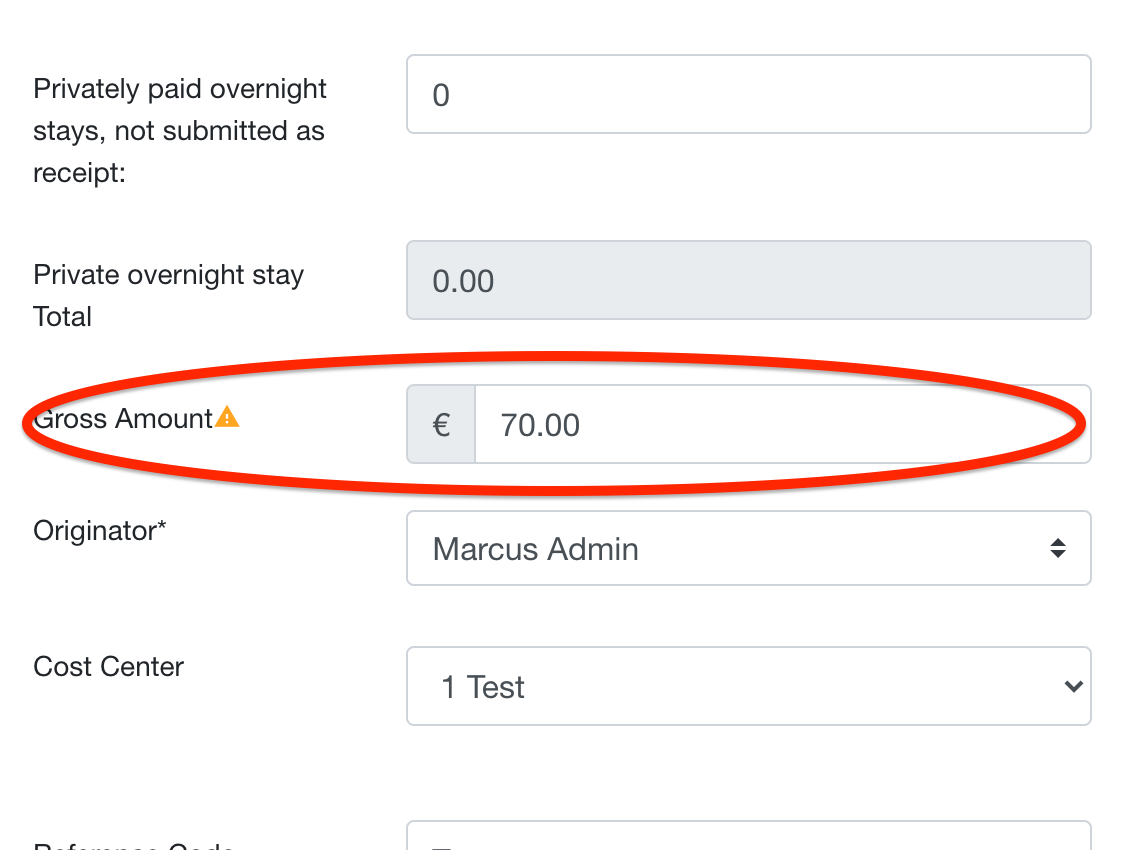 Analogous to the individual per diem rates, the mileage allowance can be adjusted by the submitter or accountant as described above.
Depending on the system settings of the approval processes, the following posting records are generated after accounting & manager approval and ported to your ERP system via CSV file: