You would like to add external bookings, because you have not booked via Lanes & Planes?
1. Then first open your current bookings in your user profile.
Then select "Add external bookings".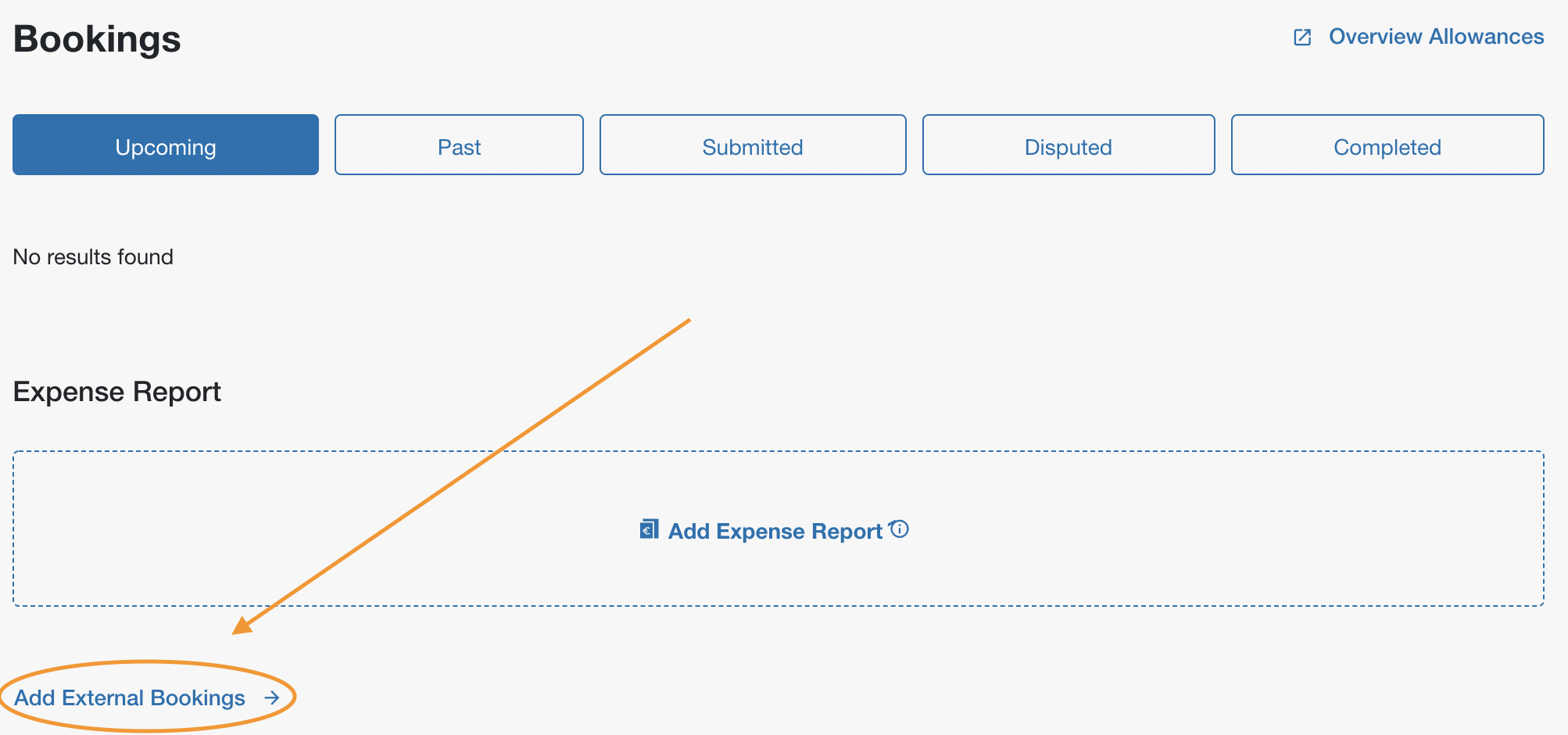 2. Now please fill in all relevant fields and click on "Create external booking".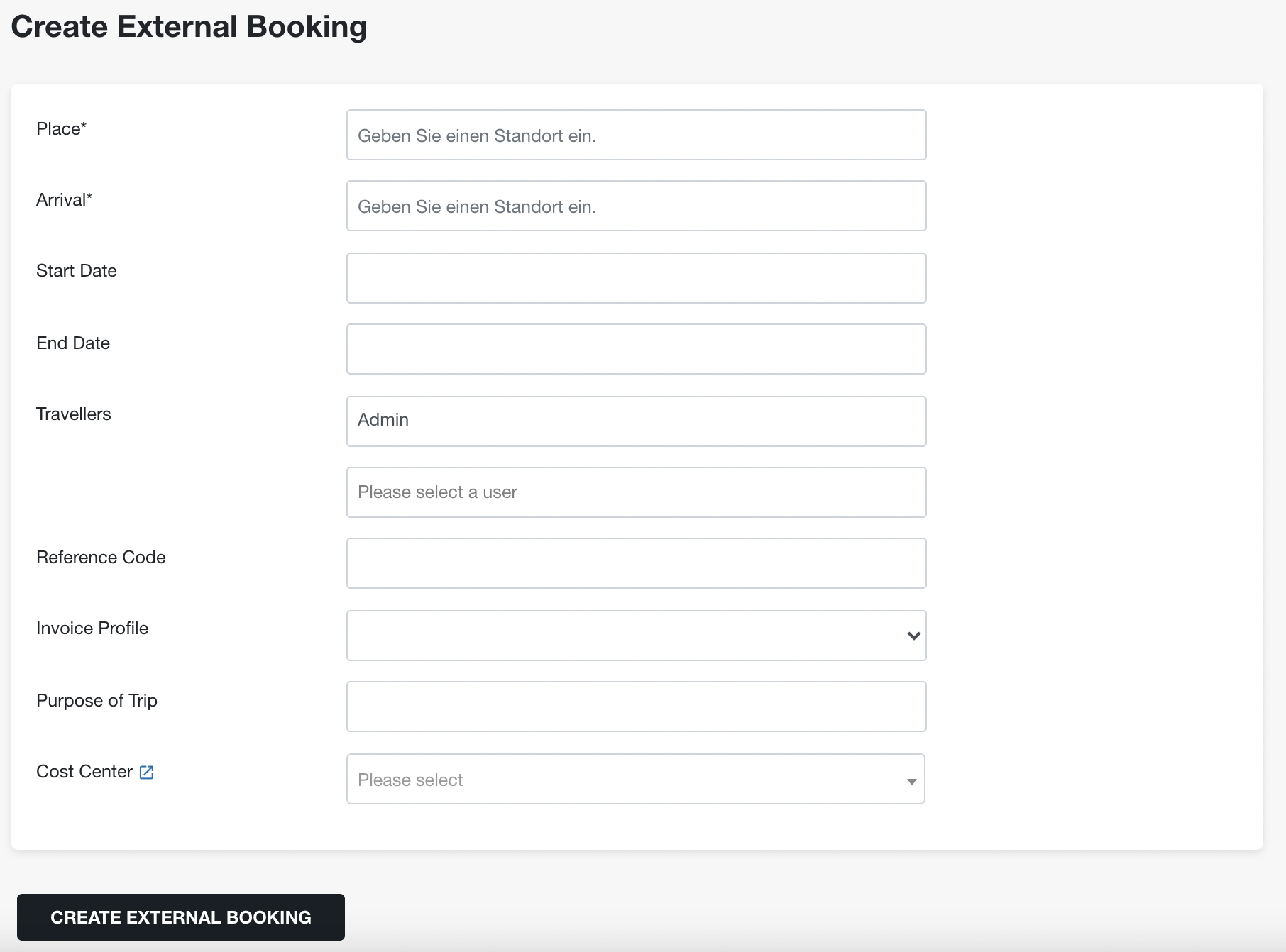 3. Now select whether it is a hotel or transport service. In the next step, enter the other booking details and save the trip. Your external booking is now stored in the system (as are all trips booked via Lanes & Planes).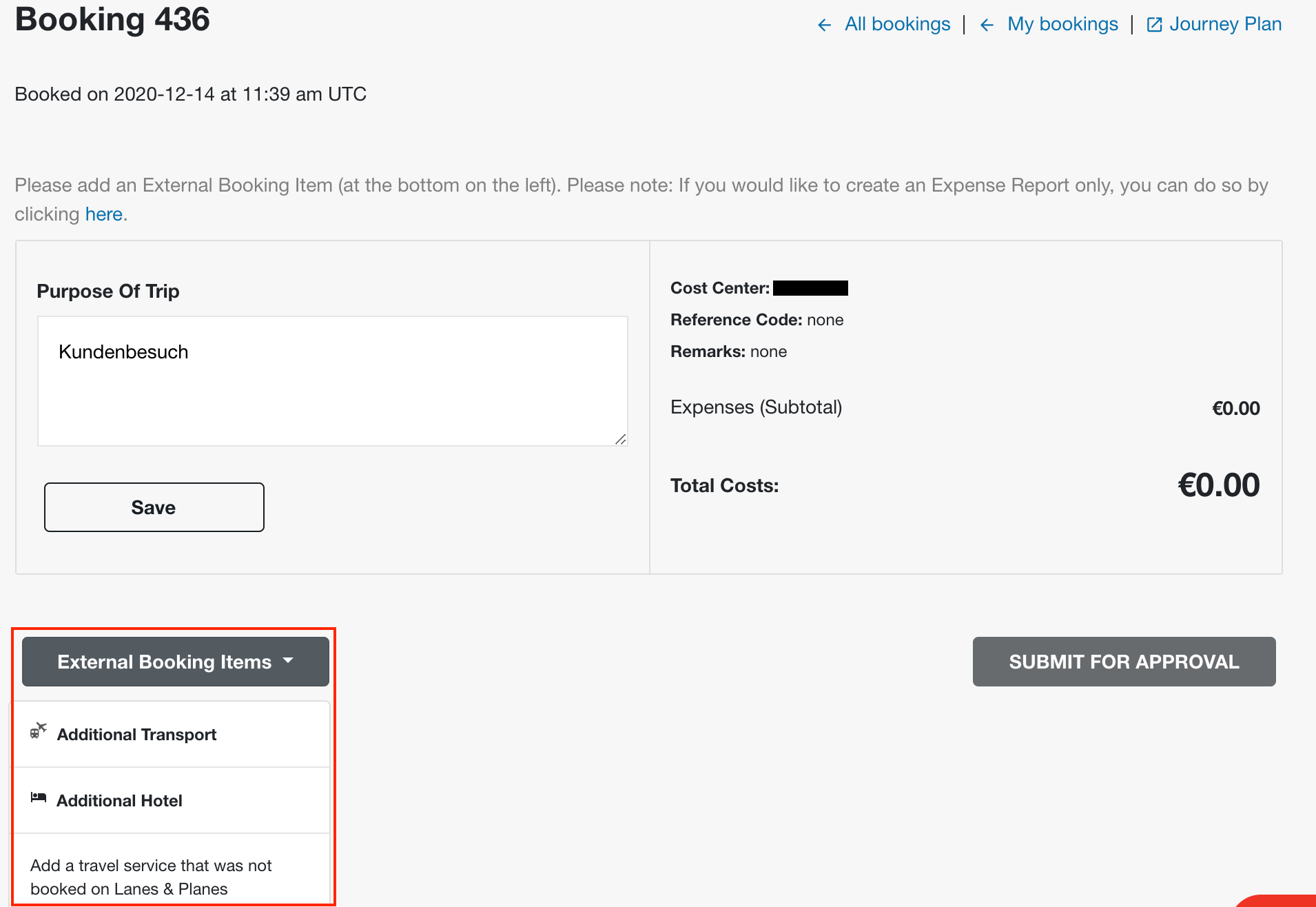 If you have manually added an external travel service and would like to remove it, you can easily do so using the "Delete" button.
If you have any questions, please contact our support team: service@lanes-planes.com