All general information on the topic of creating, assigning and editing cost centres can be found here.
If you have created and assigned more than ten cost centres, our intelligent search function will help you by finding them much fast.
By entering a number or a letter, the search function will filter suitable results for you.
Receipts or travel bookings:
By specifying at least 2 letters, you can, for example, find all assigned cost centres with the letters "up".
In this case 3 cost centres.

Receipts or travel bookings via Lanes & Planes Mobile App: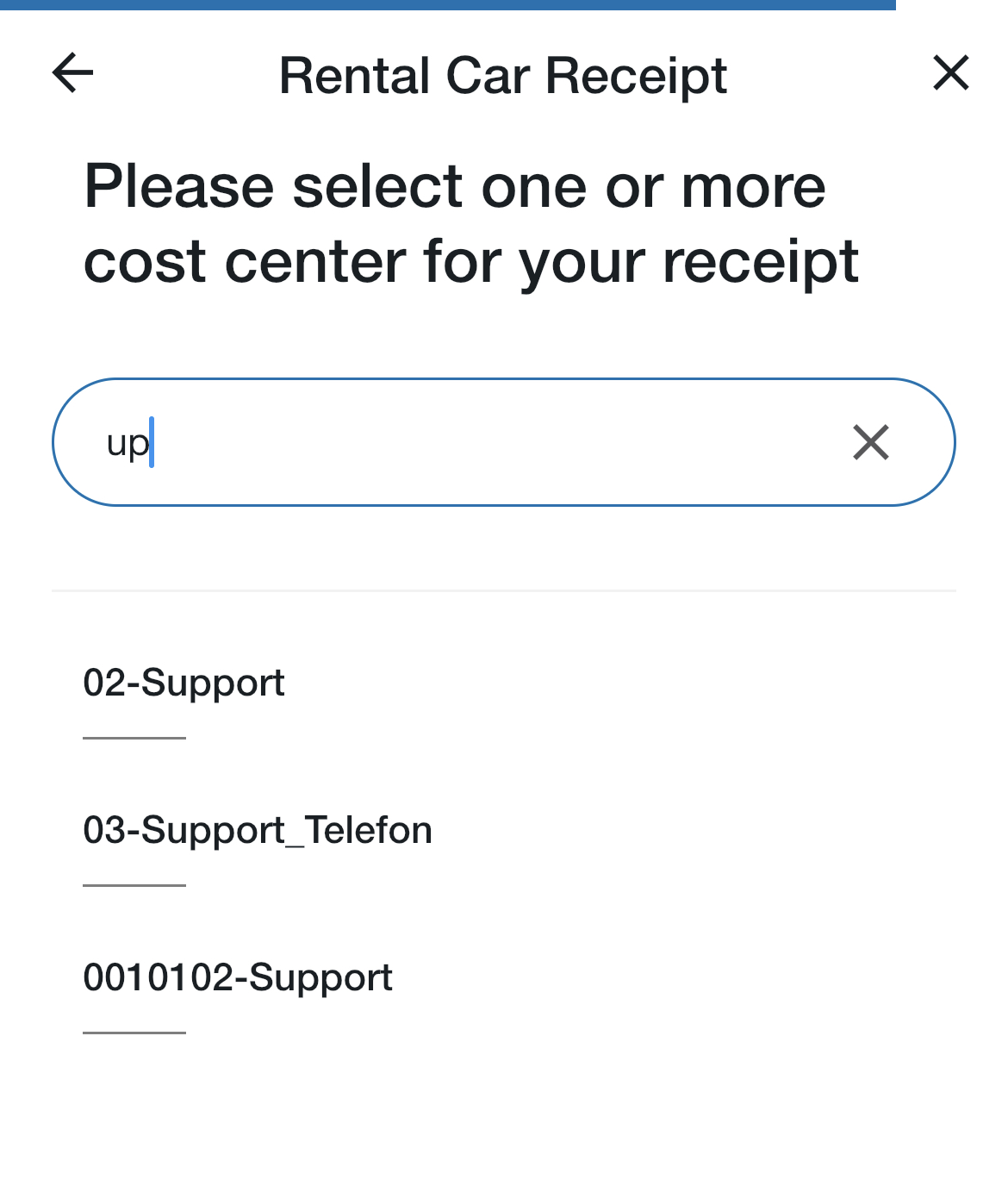 Any input is possible and makes your everyday work with Lanes & Planes easier.