Personal settings
You can find your personal settings in "User account - personal settings". In this section you can provide different personal information and change your settings.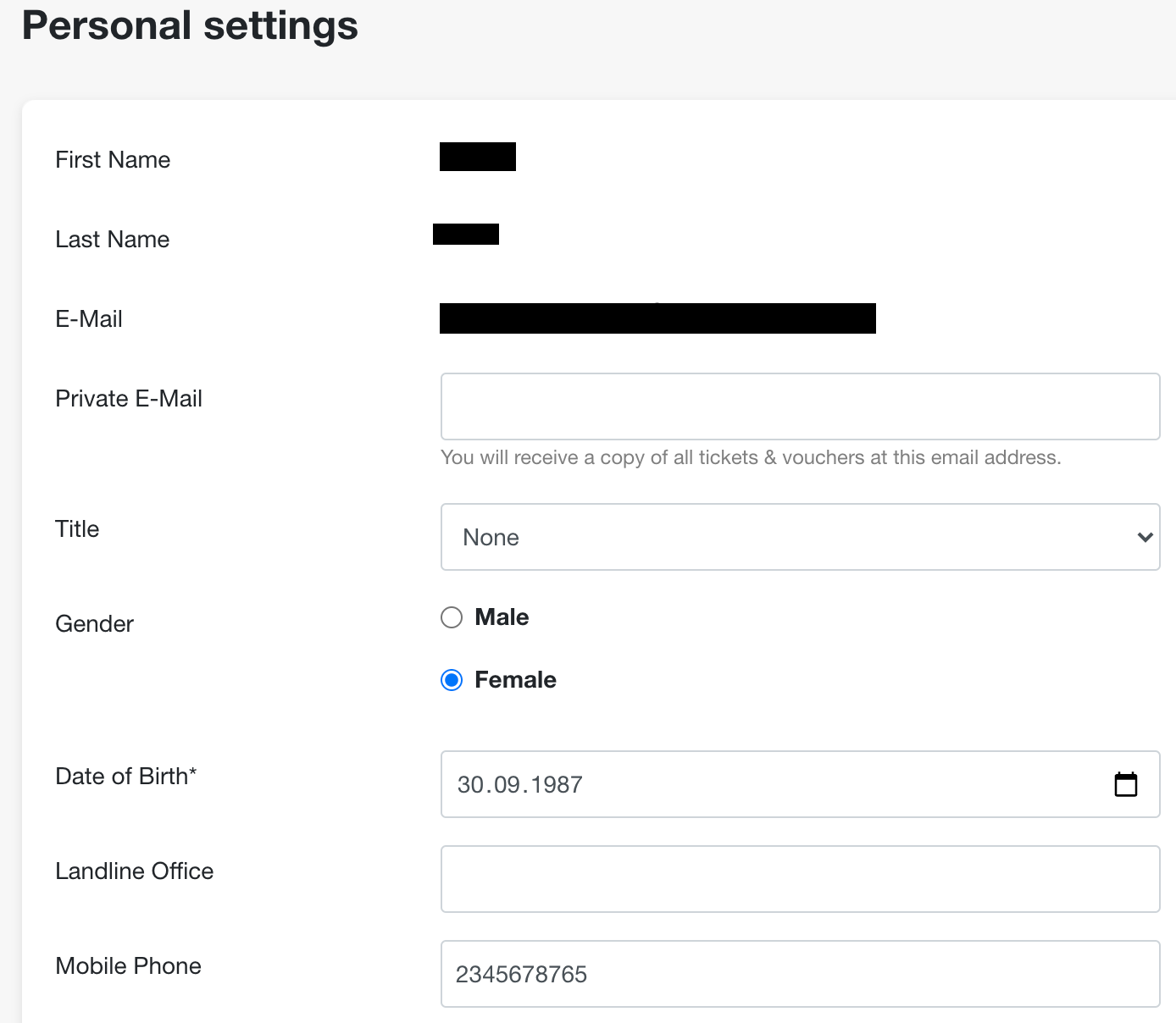 Note: To be able to book a journey the * marked mandatory fields have to be filled in correctly.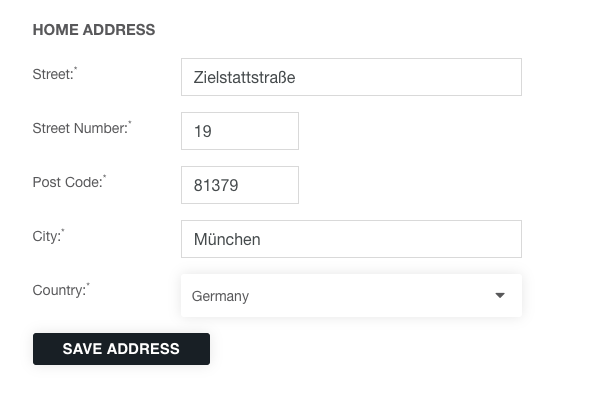 Additionally, up to two travel documents can be deposited (identity card and/or passport). These documents are required to enable Lanes & Planes to carry out the automatic check-in for your flights.