With the release of the mobile app version 2.1.0 from Lanes & Planes, your company now has the option of enabling optical character recognition (OCR) for expense receipts in the mobile app.

Your employees can then have their receipts scanned by mobile phone camera and adopt the suggested data for date, amount and tax recognized by the app. At the beginning of the receipt creation process, the user can decide for each receipt again whether he wants to use the OCR function during creation. Users can look at the recognized OCR results by tapping on the OCR symbol. OCR requires an active internet connection during the receipt creation.

Please note that the user must still actively select and confirm the suggested values. This prevents the user from inadvertently confirming an incorrectly recognized value.

Here is an example of a receipt from 10/09/2020 for 2.70 EUR: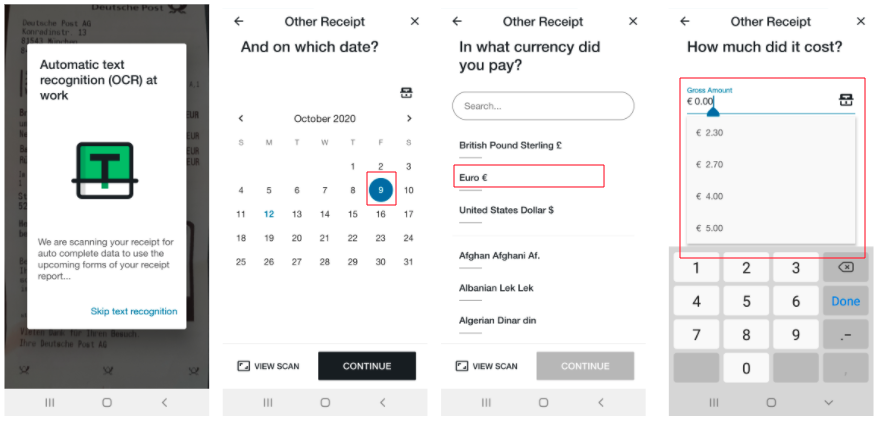 If you are interested in activating the OCR function, please contact your Implementation Manager or Account Manager.