In the section "User account – loyalty & discount cards"you have the possibility to enter your own frequent flyer cards, train cards etc. Click on "add card".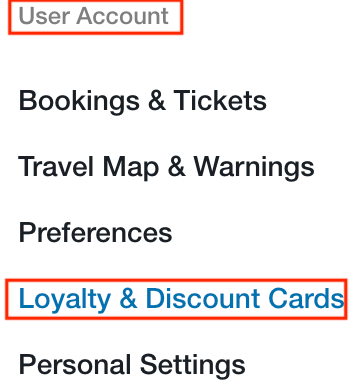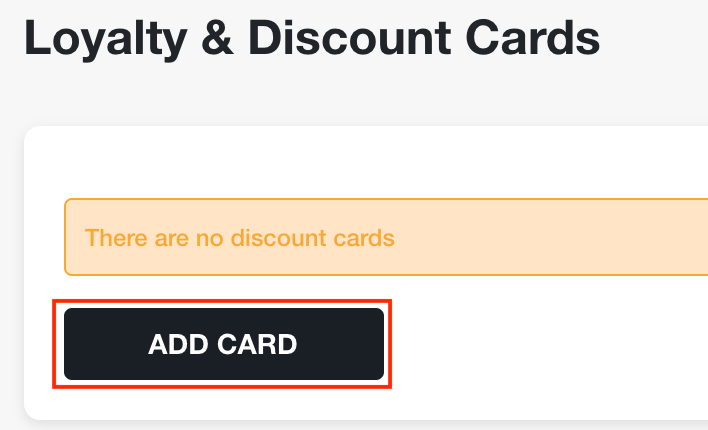 You have a new card and want to add it to your user account?
Please delete the registered card first and then add the new card.
Additional information on Deutsche Bahn bonus/discount cards:
Please note that only one Deutsche Bahn bonus/discount card can be applied to a booking.
If, for example, you enter a BahnBonus Card as well as a BahnCard in your profile, you will receive either the discount via the BahnCard OR the bonus points. To avoid misunderstandings, we therefore recommend that you only store a Deutsche Bahn card.
Provisional BahnCard:
You also have the option of store a provisional BahnCard.
To do this, select the relevant card and leave the field for the card number and the validity date blank. Then click on "Add". As soon as you have received your full BahnCard, you can add this data.