In the section "User account – loyalty & discount cards"you have the possibility to enter your own frequent flyer cards, train cards etc. Click on "add card".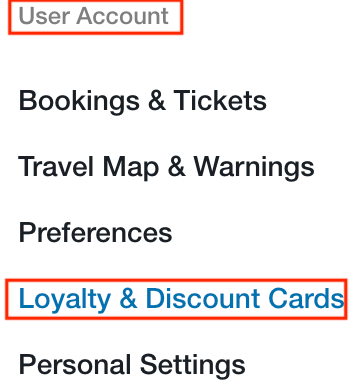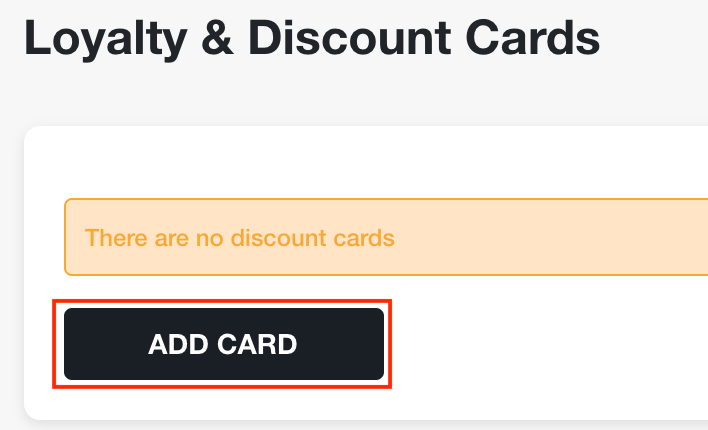 You have a new card and want to add it to your user account?
Please delete the registered card first and then add the new card.