Lanes & Planes offers you the possibility to filter your flight search by cabin class or to predefine it.
Before you start your search, you can choose between Economy Class, Premium Economy Class, Business Class and First Class:
As usual, select your flight route and the respective date of the outbound and/or return flight
Before you click on "SEARCH", you have the possibility to select the desired cabin class for the flight via the menu "Traveller(s)"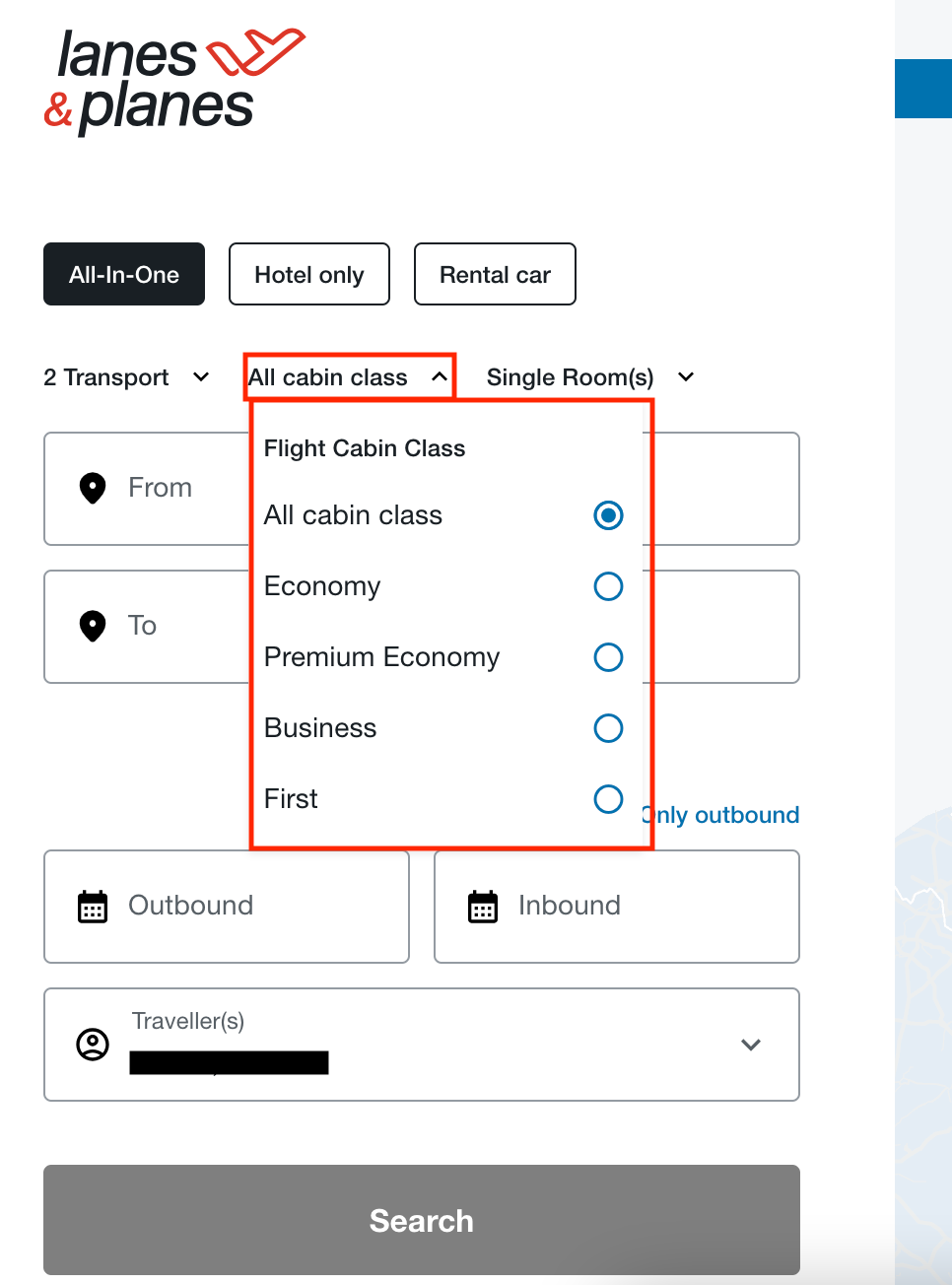 Please note that the respective cabin classes are defined by the airlines, and we have no influence on them.
A combination of cabin classes is not possible. Select "All classes" for a complete comparison.