With our Concierge Service, we offer you the possibility to book travel services, which are currently not possible to be booked directly via the system.
As soon as you have opened the booking mask, you will see the button "Concierge Service":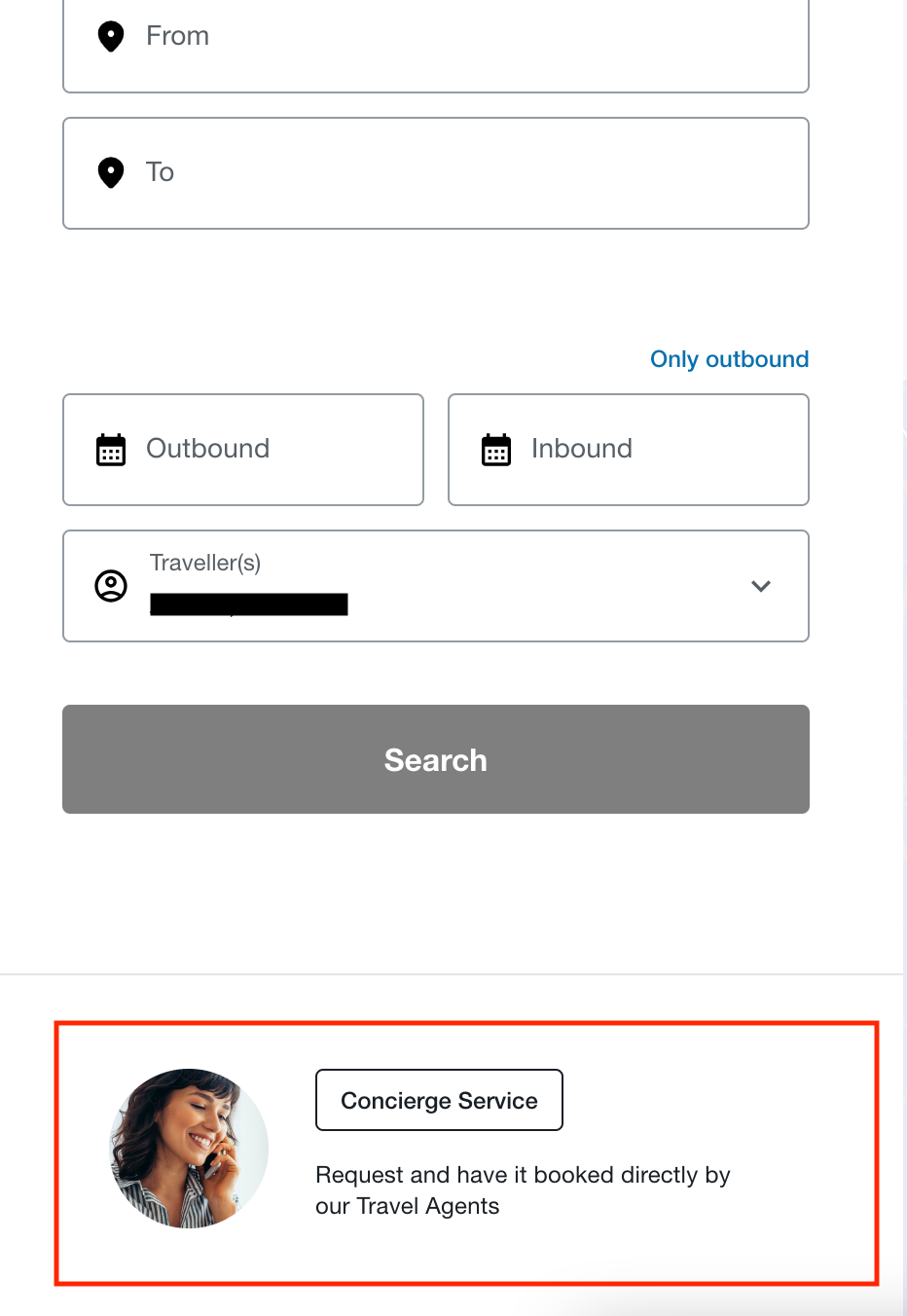 In the left-hand column, you can now select which service you wish to request. At the moment this includes Multi-Stop-Flights, Airbnb, shuttle, and airport transfers as well as special hotels and accommodations which you have not found in our hotel search. You can also send requests for airport parking, ferries, group travel, and rental cars to our support team.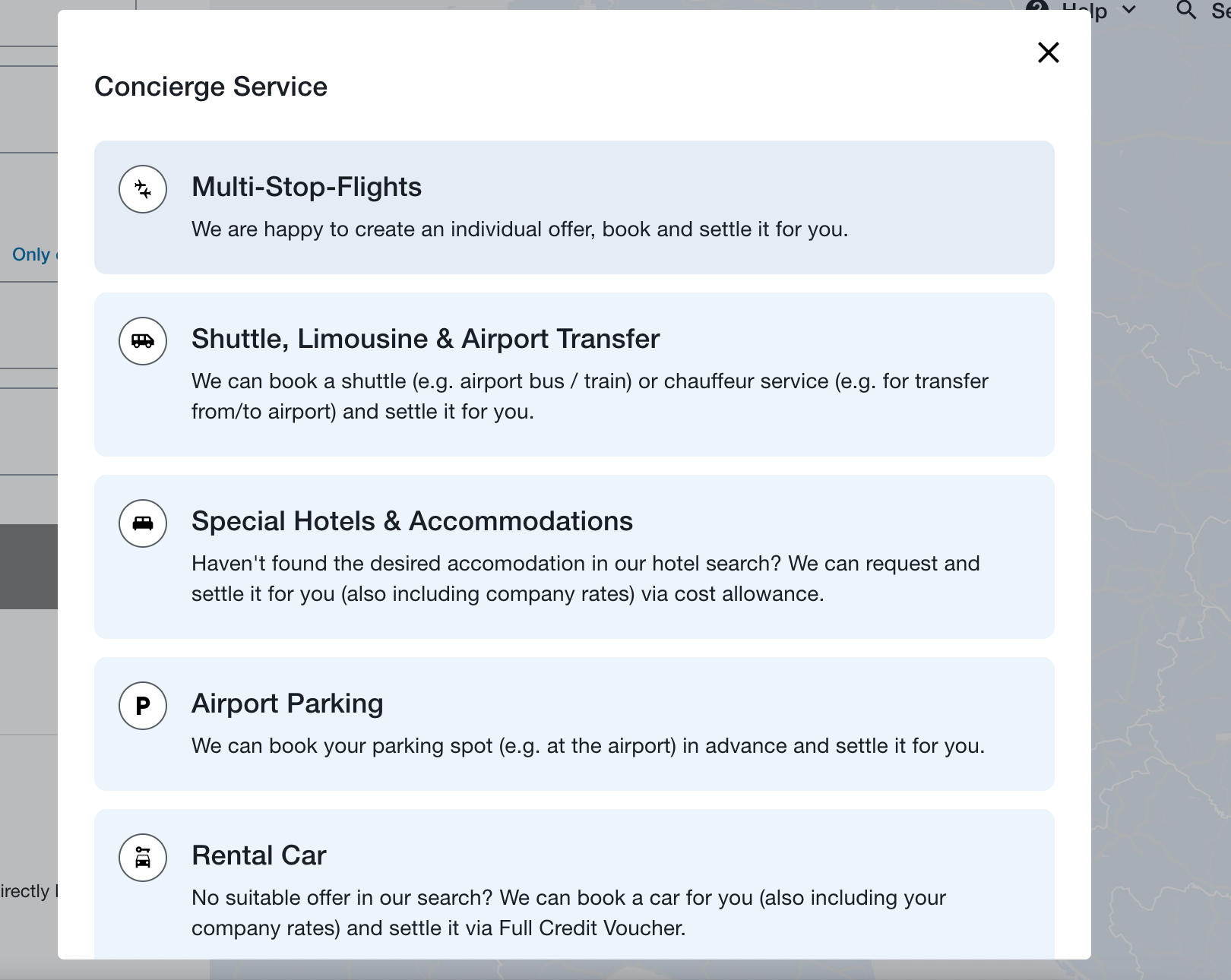 For other Services, please click on ,,Other''