What is a manager approval?
With the manager approval, trips and/or receipts of a trip can be approved or disputed. A distinction is made between an upstream business trip application and a downstream manager approval. The downstream manager approval takes place after the submission of a booking or expense report.
When does a manager approval take effect?
The approval is effective in various cases:
all bookings and expense reports
Bookings outside the travel policy
only the submission of expenses
The administrator of your organization can select whether and in which cases you want a downstream manager authorization in the corporate account and in the individual user settings under Settings & Policies.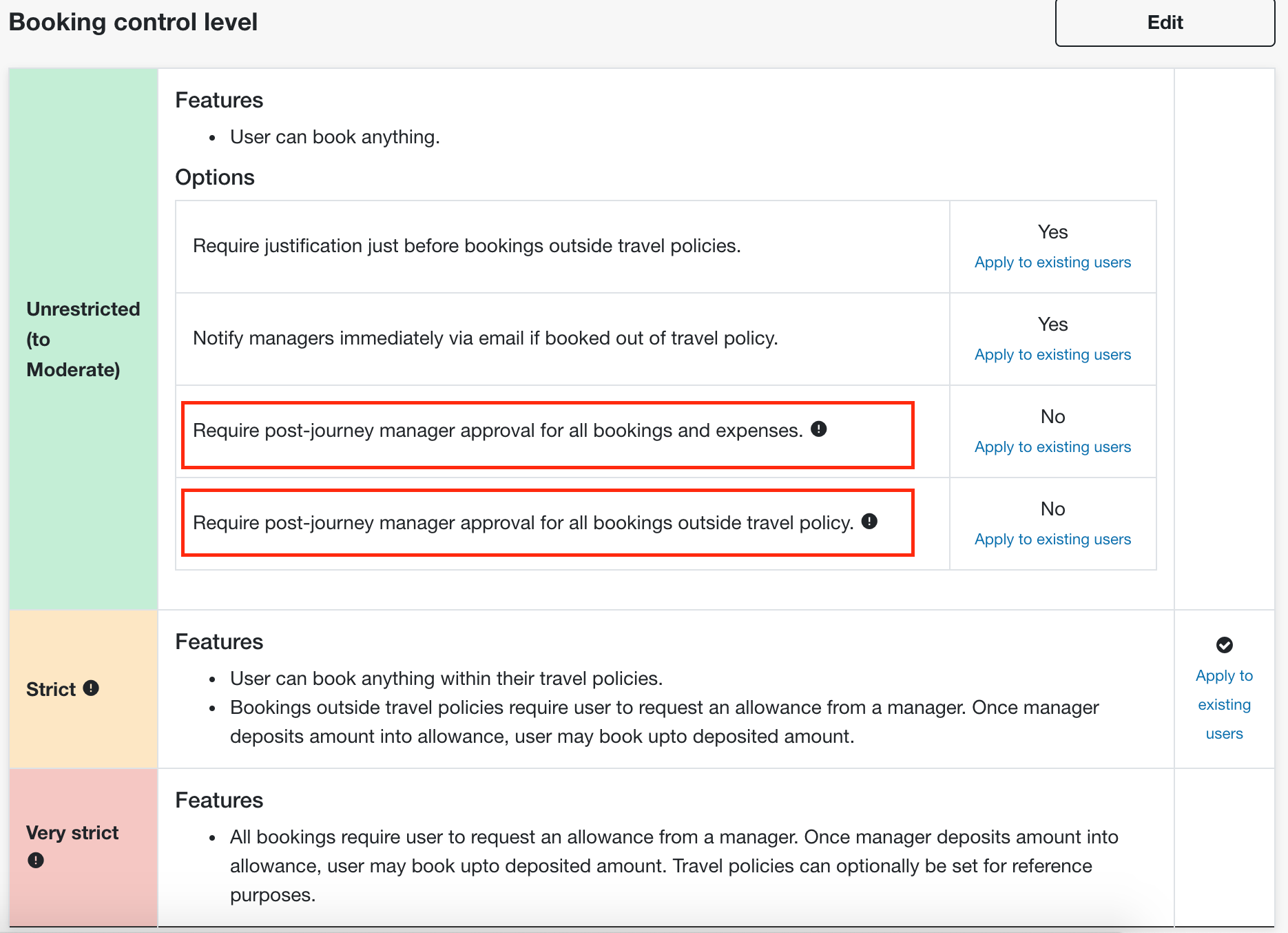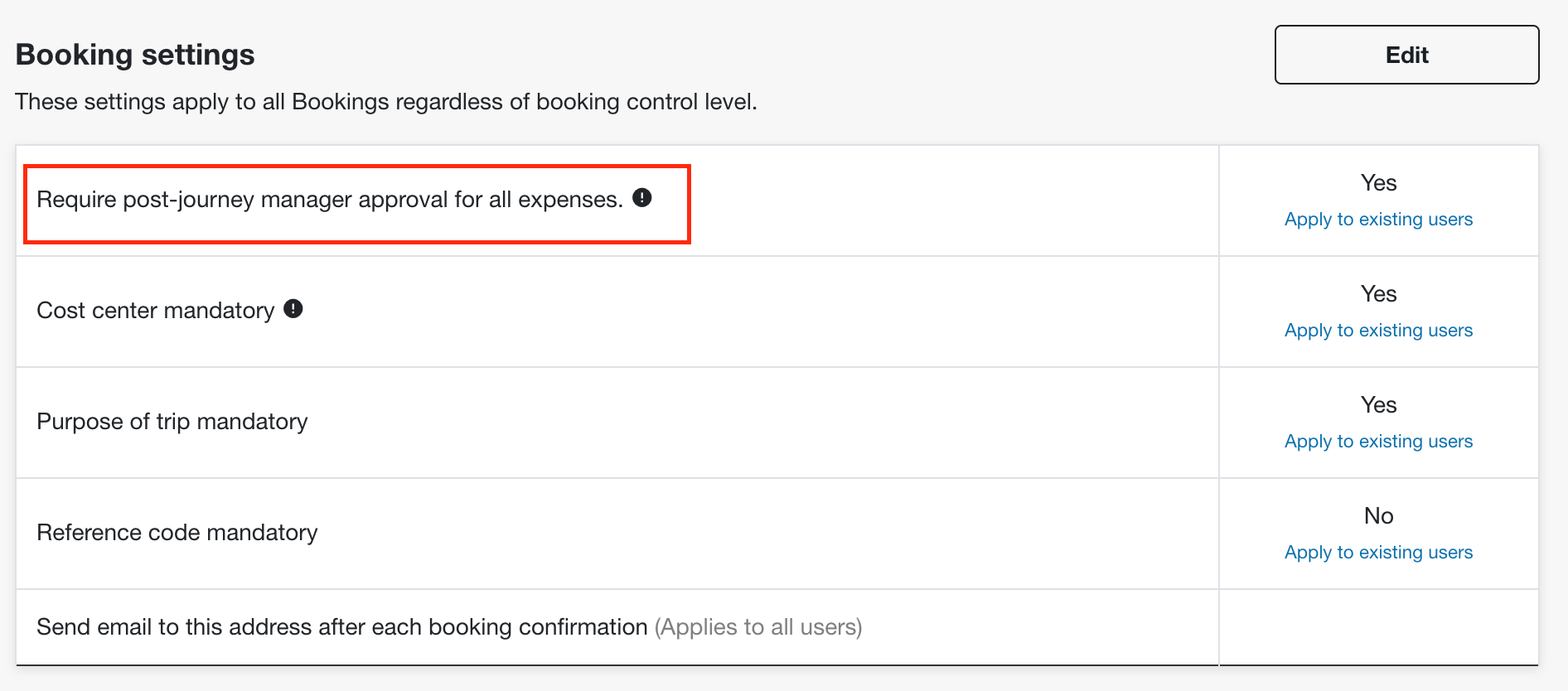 How do I assign a manager to travelers?
As administrator you can assign one or more managers to a user. To do so, follow the following path:
Company Account > Users > Search Users > Edit > Travel Manager(s): Selection from the drop down menu

Downstream manager approval from the traveler's perspective
Each traveler can make his or her booking without restriction with a downstream manager authorization.
As soon as all travel services are in the past, the trip can be transferred to the manager for approval. To do this, click on "Bookings & Tickets" in the user account. Under the tab "Past" you will find all trips you can submit.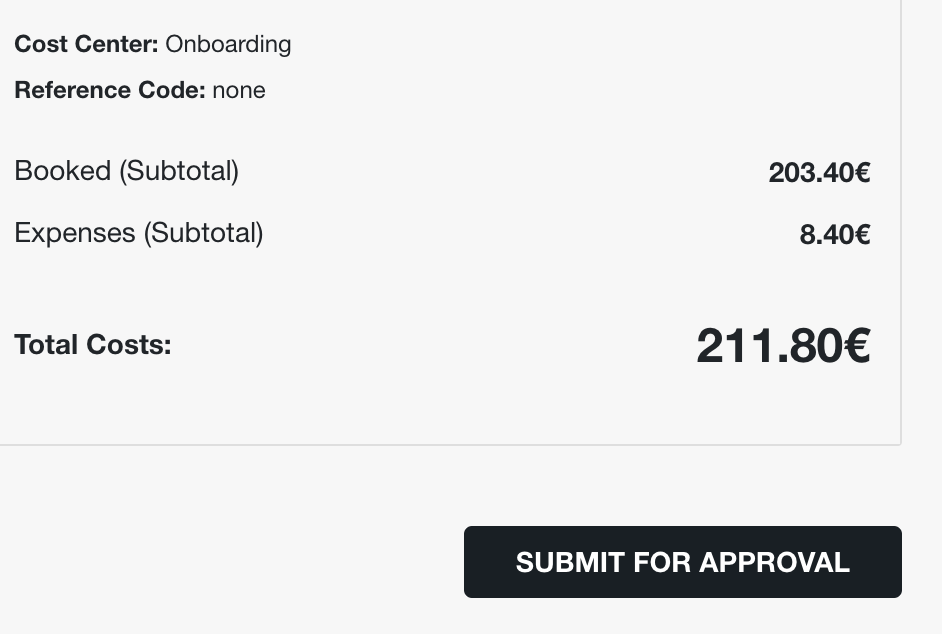 Every user also has the possibility to make his expense report and submit it in the same way for approval.
After submitting you will find your booking under the tab "Submitted".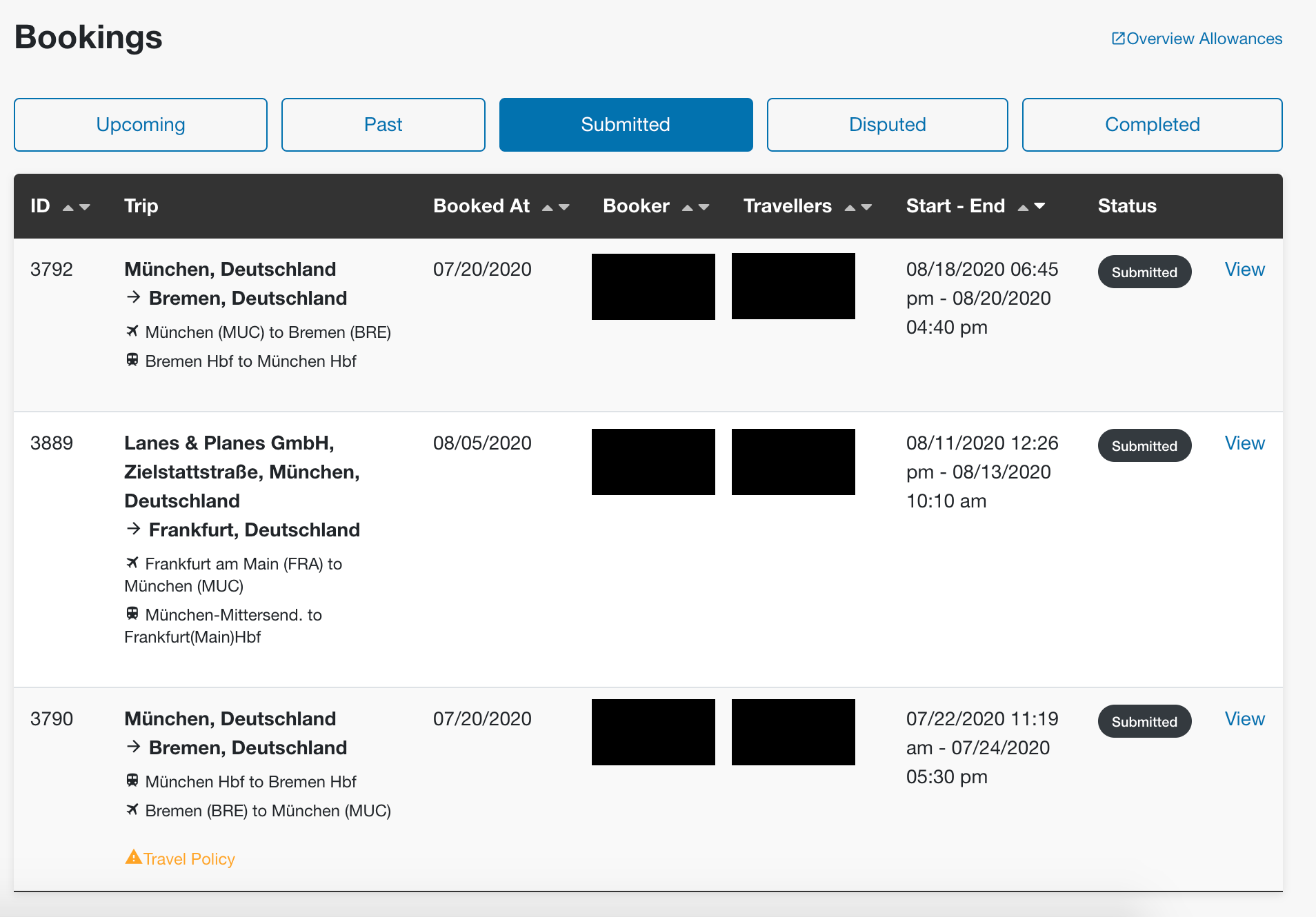 If the manager disputes the booking, it will be found under the "Disputed" tab and can be edited and resubmitted. If the manager approves it, the trip will be found under the "Completed" tab.
Downstream manager approval from the manager's perspective
Once the traveler has submitted a trip, the manager can view it in the company account in the "Manager Approval" section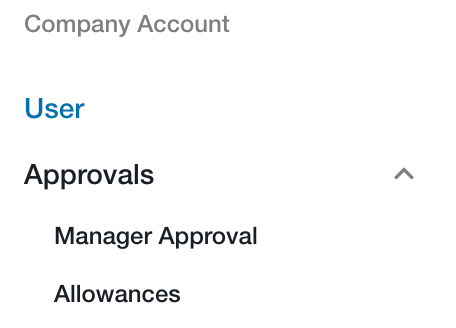 By clicking on "Order Details for Booking XXXX", the manager can view the details of the trip or expense report. Both outward and return journey and possible hotel stays are listed here. If the traveler has submitted additional receipts, these are listed below. By clicking on "View" the details can be displayed.

Now the manager has the possibility to grant or deny the approval (incl. comment). In case of a rejection, the booking goes back to the traveler and can be resubmitted after processing.
What is the connection between the manager's approval and the accounting overview?
Once a trip has been submitted, you can check its status under "View":


If you have set up a multilevel receipt check as a setting, both manager and accountant must approve so that the trip or expense report is complete and can be shown in the accounting overview. However, the two approval or verification processes are independent of each other. This means that the order in which managers or accountants have to approve is not preset.