If you want to cancel a hotel booking, go to booking & tickets, select your booking and click on "Order details".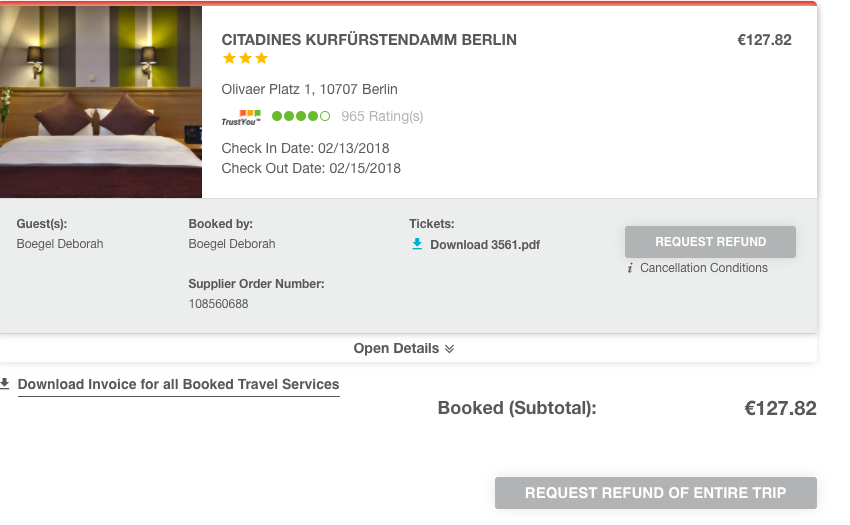 You can have a look on the cancellation conditions by scrolling over the Cancellation conditions button:
If you now want to cancel your booking click either on request refund or on request refund of the entire trip (if you want to cancel the whole trip).
You will be shown the cancellation conditions again: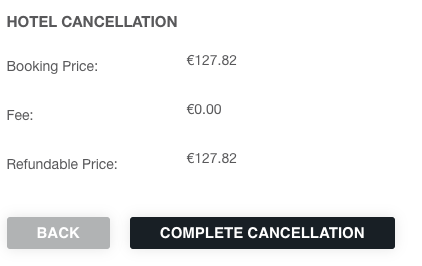 As soon as you click on "complete cancellation" the booking will be cancelled and the amount will be added to your account.