In addition to numerous hotels, Lanes & Planes as an accredited airbnb travel agency, also offers you the option of requesting an Airbnb accommodation directly via our hotel search.

This option must currently still be actively activated for your organization. Please let your contact person in the implementation or in the account management know that you want to enable this option. Until further notice, it is still possible to use the corresponding Airbnb form in the Concierge Service area to request an Airbnb overnight stay.Once the Airbnb option is enabled for you, you will be able to compare hotels and Airbnbs directly on the hotel results page.

To search for results for Airbnb accommodations, proceed in sync with hotel booking. You can find instructions on how to do this here.
On the results page, you can use the filter in the sidebar to decide whether you want to see hotel and Airbnb listings, or just one of the two choices.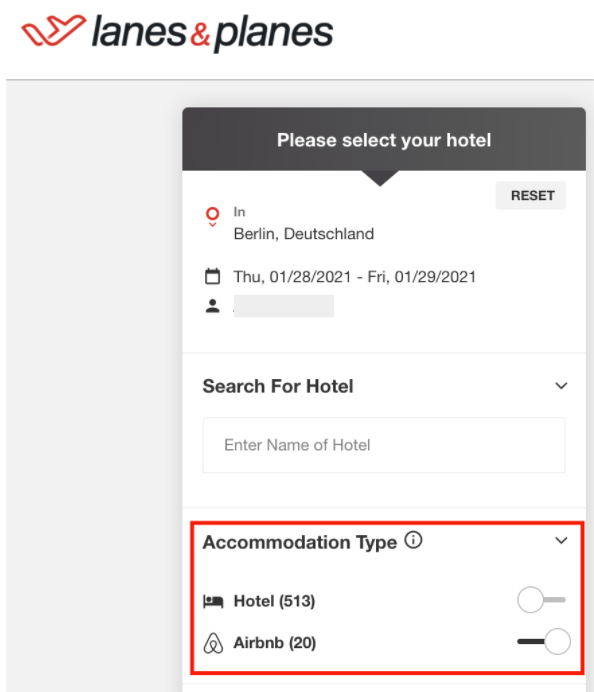 To view the Airbnb accommodation cancellation policy, first click on the details of the Airbnb accommodation in question and then click "Check".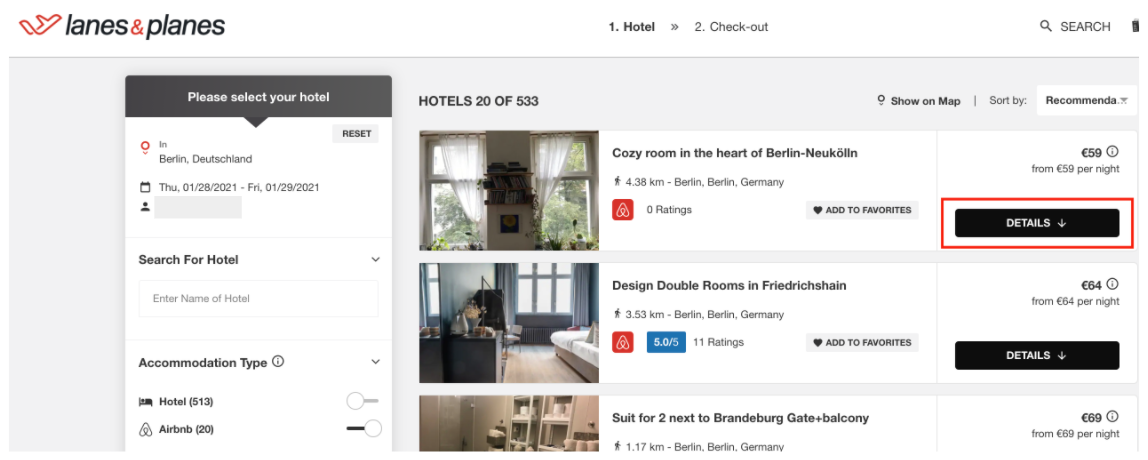 The following should be noted for Airbnb bookings:
1) Final booking confirmation
After you made a successful booking request via Lanes & Planes, our Support Team will be immediately notified and take care of your request. Please note that Airbnb booking requests are always confirmed only after the respective host of the accommodation has reconfirmed the booking. Therefore, you will receive your final Airbnb booking confirmation only after the host has communicated this confirmation to Lanes & Planes. We will then send you the booking confirmation immediately by e-mail and include it in your booking details in your user account. You will receive the invoice as usual via Lanes & Planes.
2) Verification of your email address with Airbnb
If you are making an Airbnb booking request through Lanes & Planes for the first time or you have not previously used a specific email address for your Airbnb business bookings, Airbnb will send you an email after your booking request through Lanes & Planes, asking you to verify your email address. Please confirm this verification. Only after successful confirmation on your part can the booking be made in your name by our Support Team.
We also recommend that you add a profile picture to your AirBnB profile and provide your identity card details, otherwise some hosts will not recognise your booking.
3) Leave your email address for future Airbnb bookings
If you already use a specific email address for your business Airbnb bookings, you can add it to your user account under Preferences > Airbnb We will then use this email address for future Airbnb booking requests.

Cancellation / Rebooking of your Airbnb booking
Go to your Airbnb booking details and click on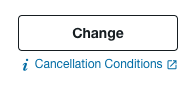 Now you'll find the following two options: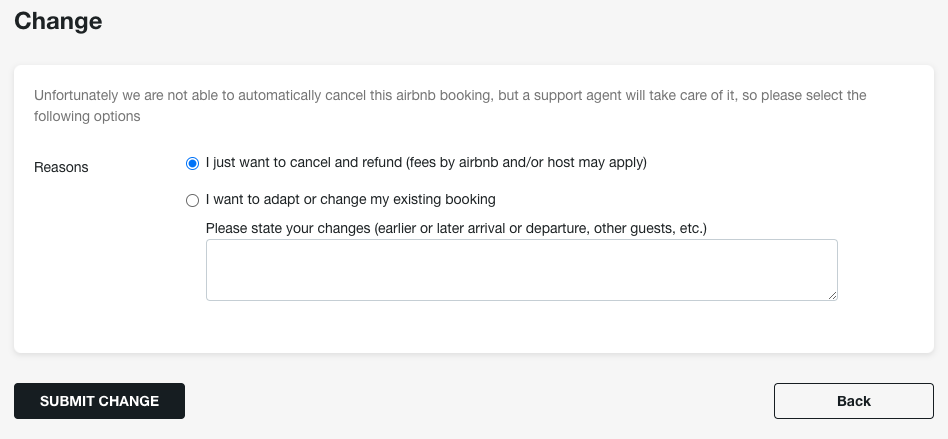 Please note that an AirBnB booking cannot be booked if the booking day is also the arrival day. This is because AirBnB bookings have a lead time as the host needs to confirm your booking and may need to verify your email address.