Employees of Swiss companies can have their mileage allowance calculated automatically via Lanes & Planes.
When deciding whether the mileage allowance is to be calculated according to the applicable regulations for employees of German or Swiss companies, the system takes into account the country of the invoice profile that was specified for the travel booking or expense report.


The following calculation basis applies:
Flat rate per kilometre: 0,70 CHF/km
Creation of the mileage allowance:
Call up the trip or expense report for which you want to enter a mileage allowance.
In the Expenses section, select "Mileage Allowance (CH)" and click Create.



On the next page, please enter one or more legs. The system will now automatically calculate the mileage allowance based on the recognized number of kilometres.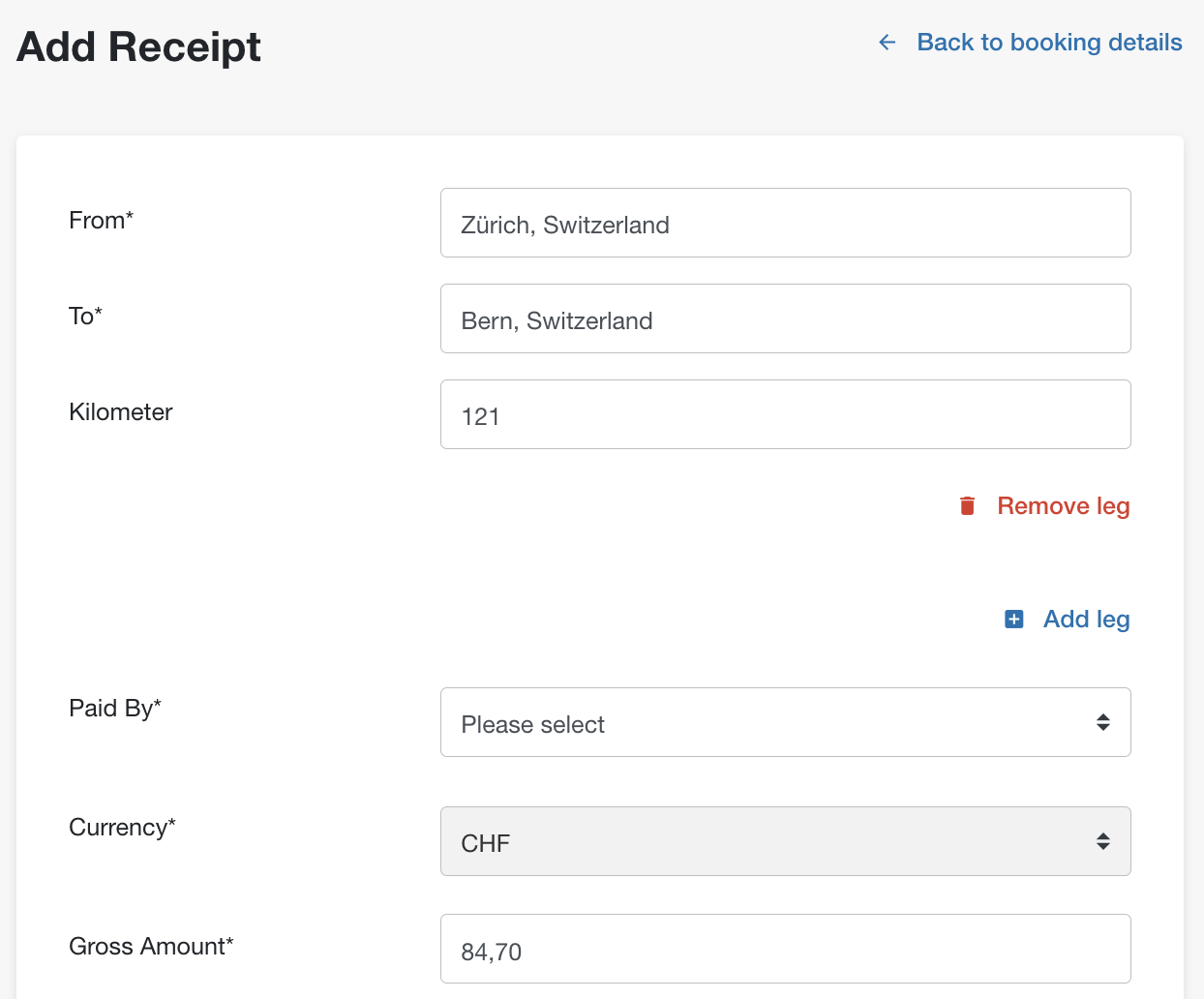 Enter additional data such as the date and the cost center and then finally create the mileage allowance via "Save".
The calculation of the mileage allowance for employees of Austrian companies is also possible via the Lanes & Planes app.