With Lanes & Planes you can enter your driven kilometres as a receipt for the mileage allowance
Select the mileage allowance receipt and click on "create".

Now you can the details for your receipt.
You can enter the route from A to B here and also for additional routes in one receipt,
for example, the outward and return journey or a journey with stopovers.
To do this, go to "Add leg".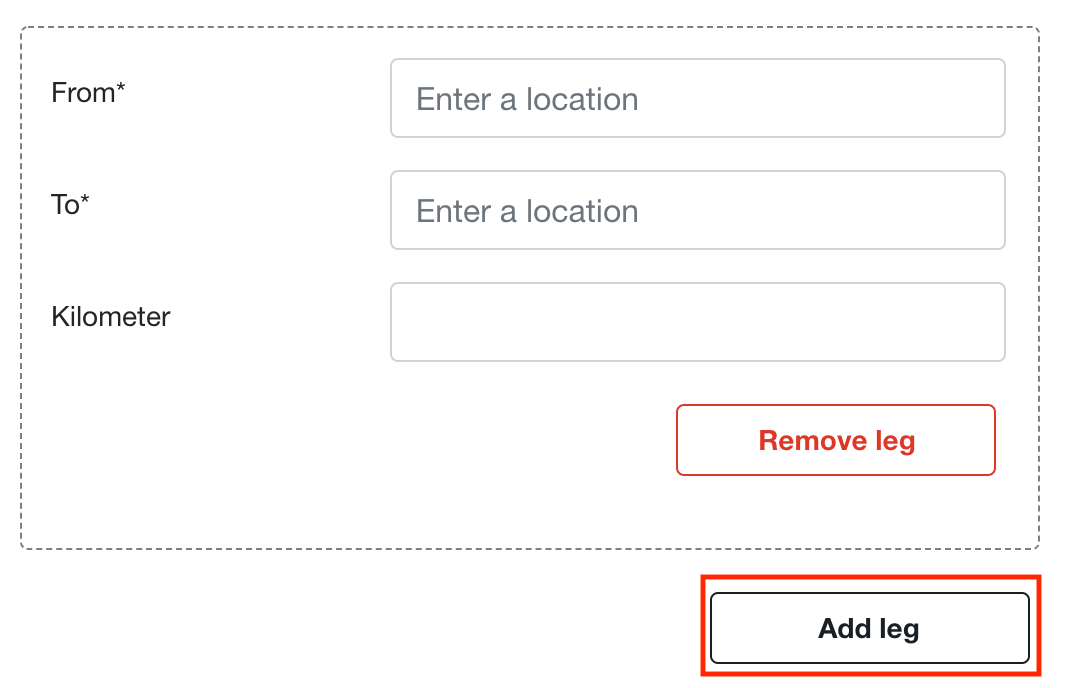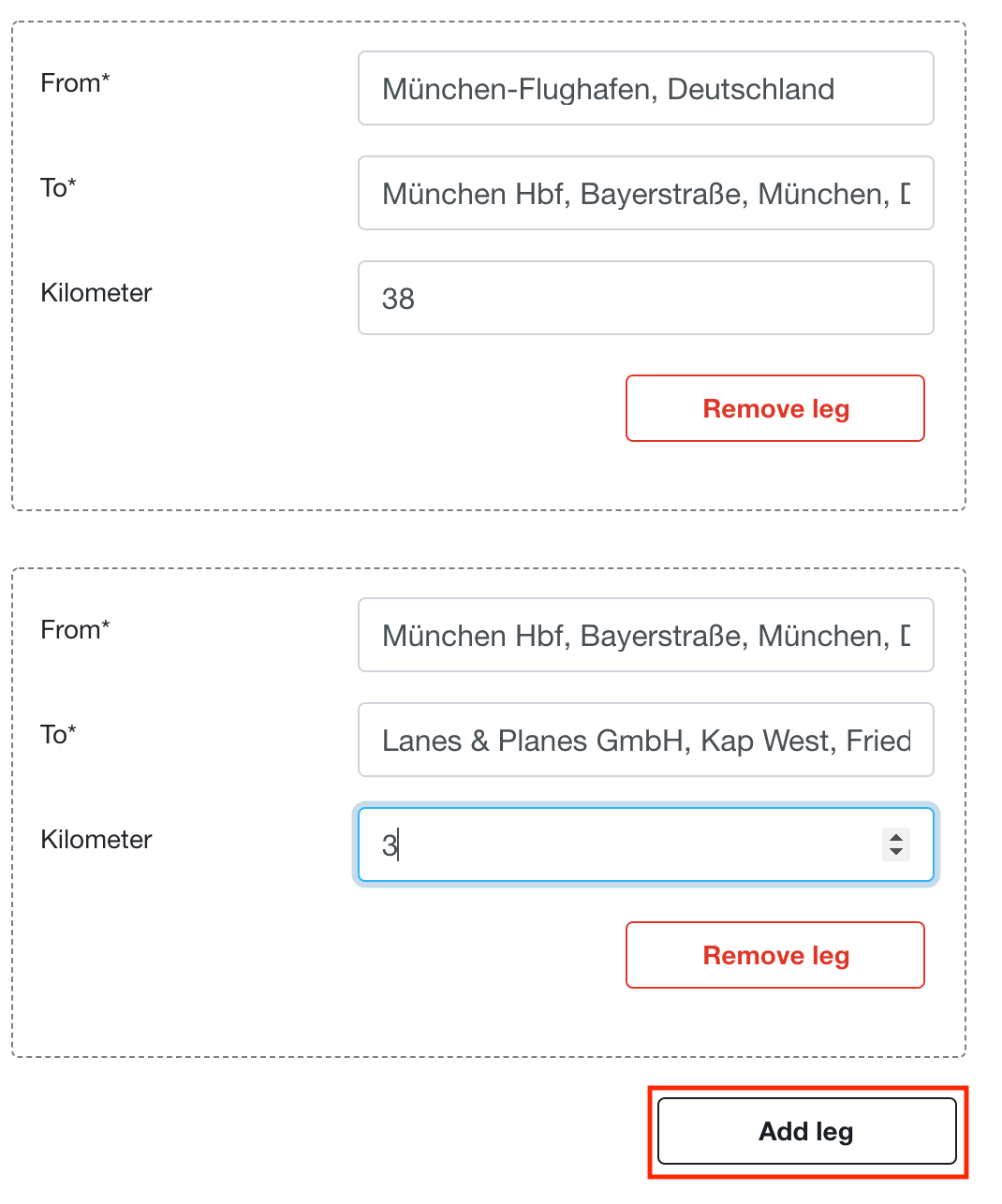 The calculation of the mileage allowance s also possible via the Lanes & Planes app.