After you have been registered and signed in at TripClickPro you can conveniently book a trip. The following steps will lead you through the process:
Step1: To book a journey from A to B you enter the following data. The TripClick Pro algorithm searches for the optimized journey. In step 2 you can adjust the desired filters and select your journey.
If you are booking for someone else in your company click on "+" in the 1 passenger bar.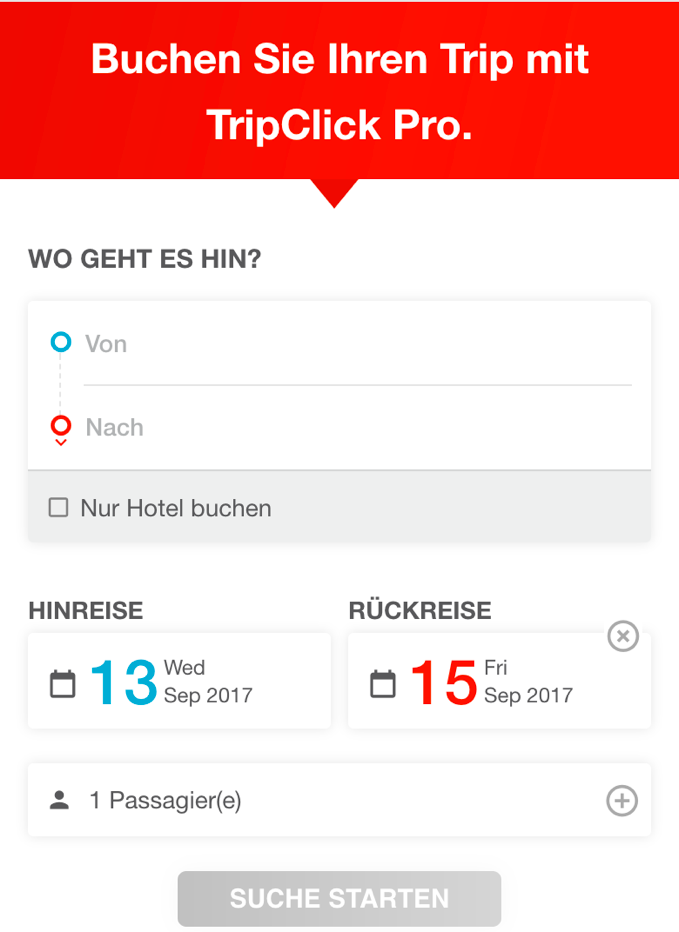 Step 2: The criteria and filter for your journey can be adjusted through moving the bar. The minimum and maximum assets are within the available routes and possibilites in your selection.
In the lower section of the filter you have the possibility to exclude various train stations and airports.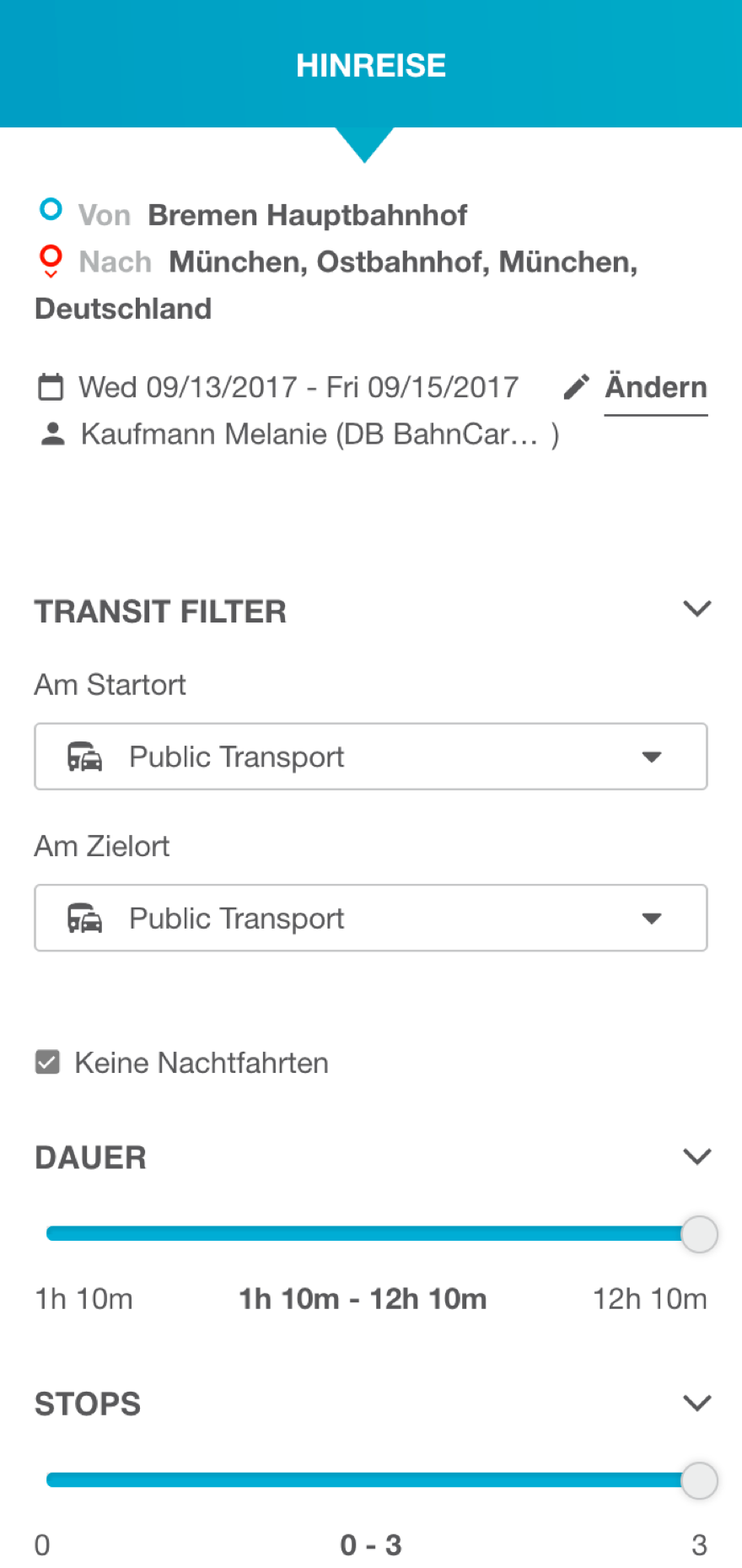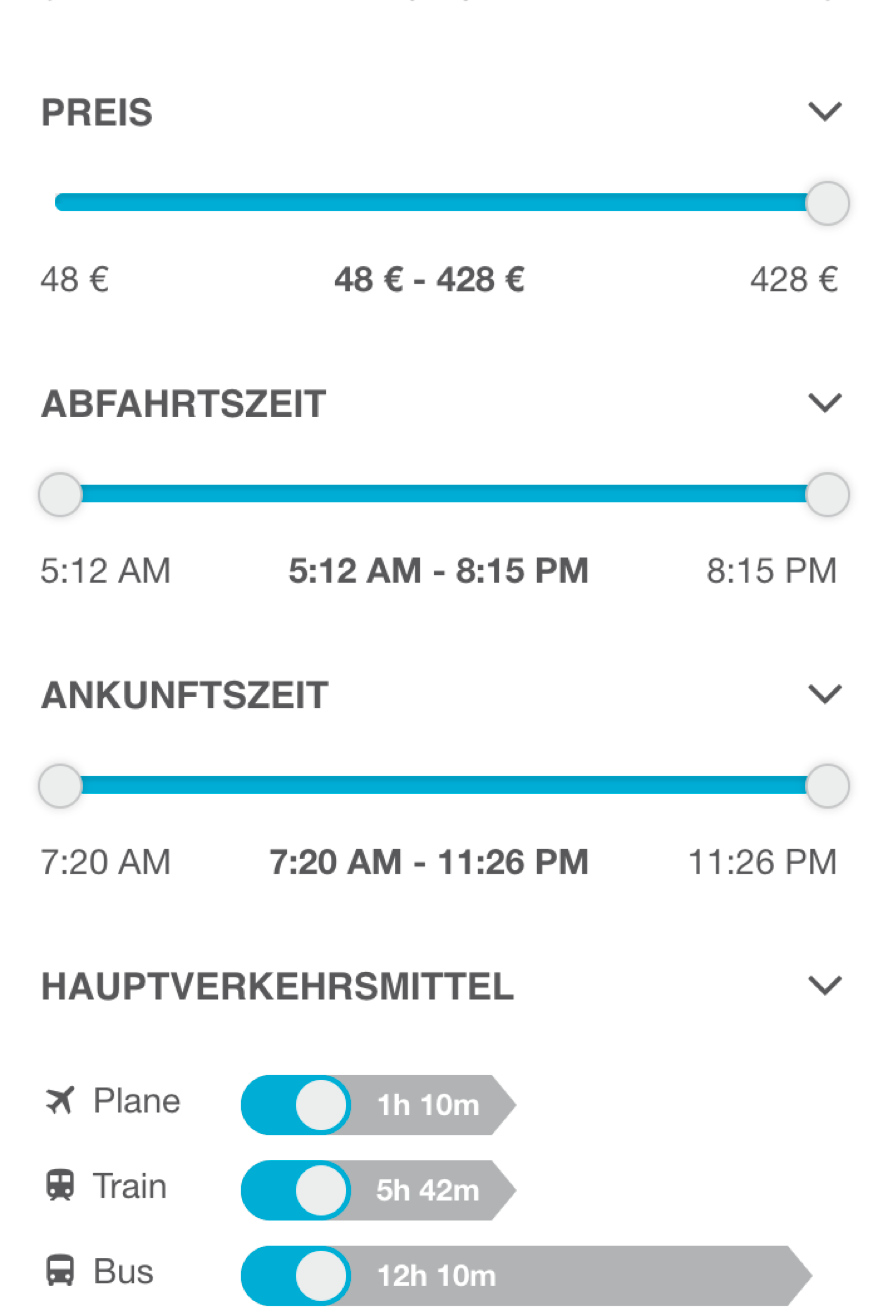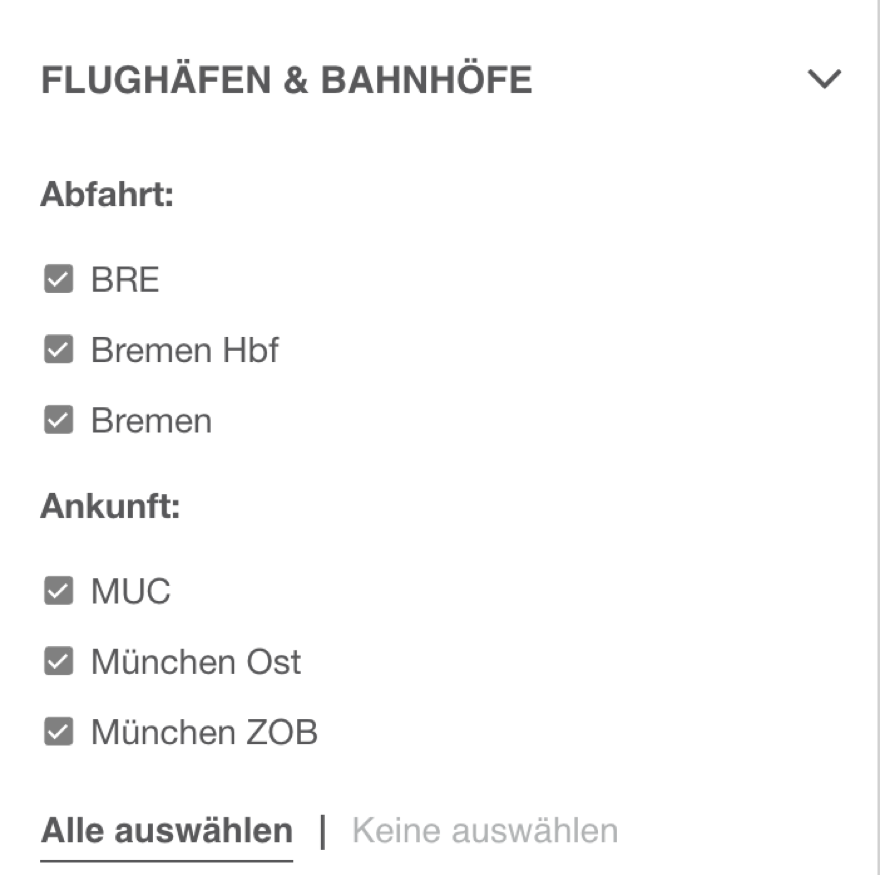 Step 3: Our searching engine suggests the best possible results concerning trip duration, price and effort of the journey.You can sort the results by particular categories. Choose the desired outbound journey and/or return journey. For the return trip the system uses the same settings, if the route makes this possible.
If you click on "open details" the places and times of changing will be shown. By selecting a ticket you can choose between booking class or the ticket type.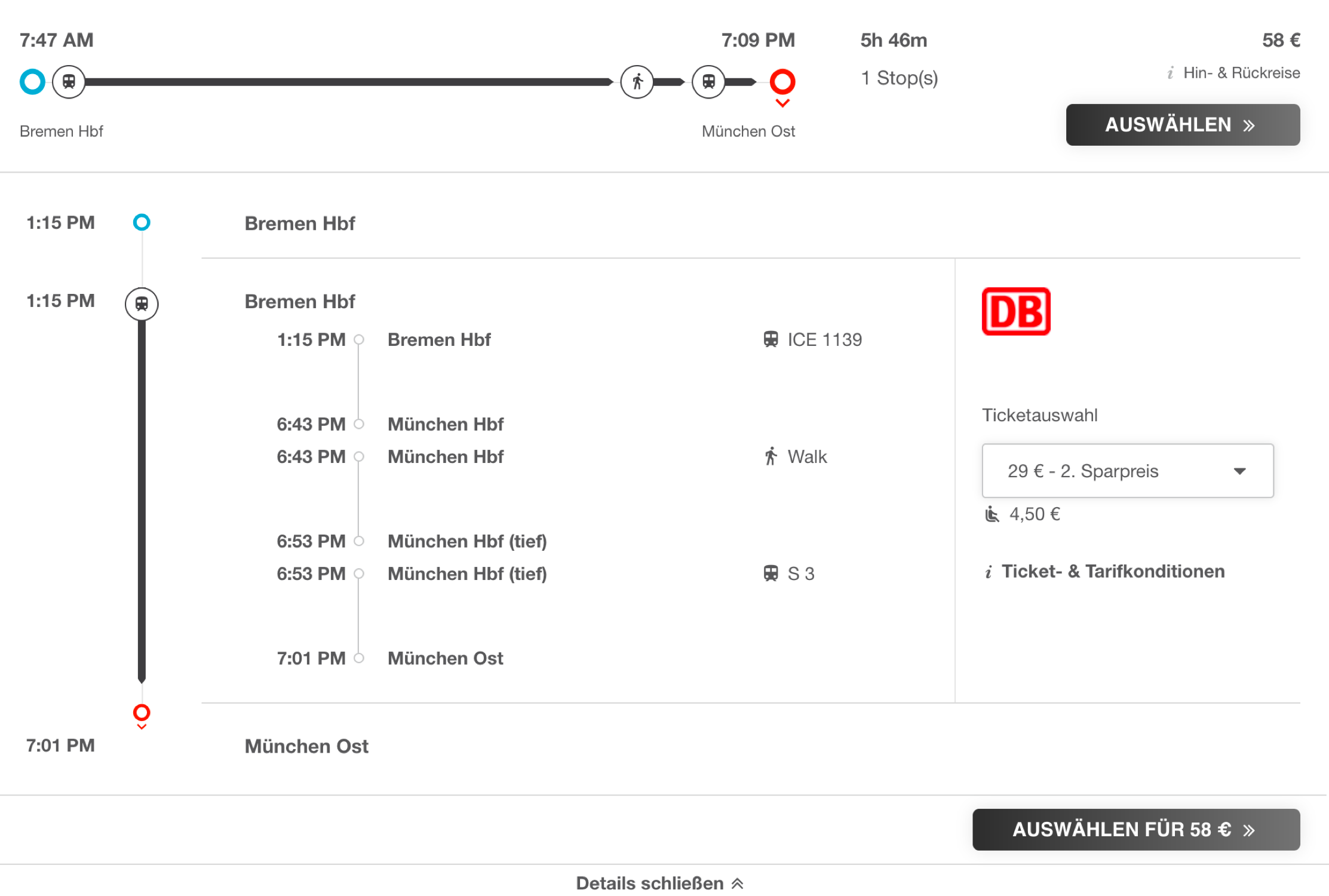 Step 4, hotel booking:  after choosing a mean of transportation you have the possibility to add a hotel to your selection. The options vary due to your travel policy. Just as the means of transportation you can adjust and filter your hotel selection: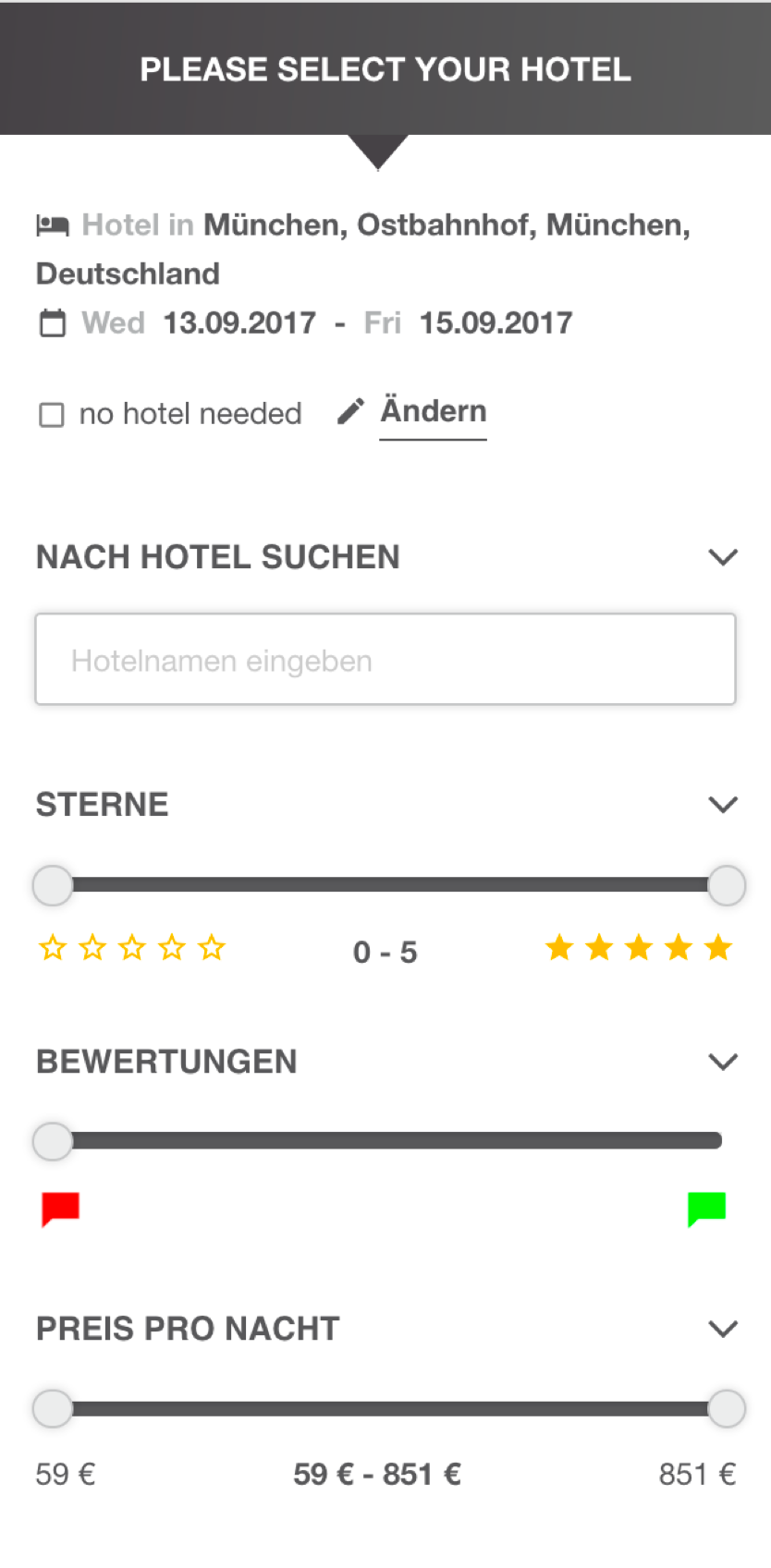 You can click on the small map to make it bigger. There you can see the prices or click on the red dots to see the hotel details.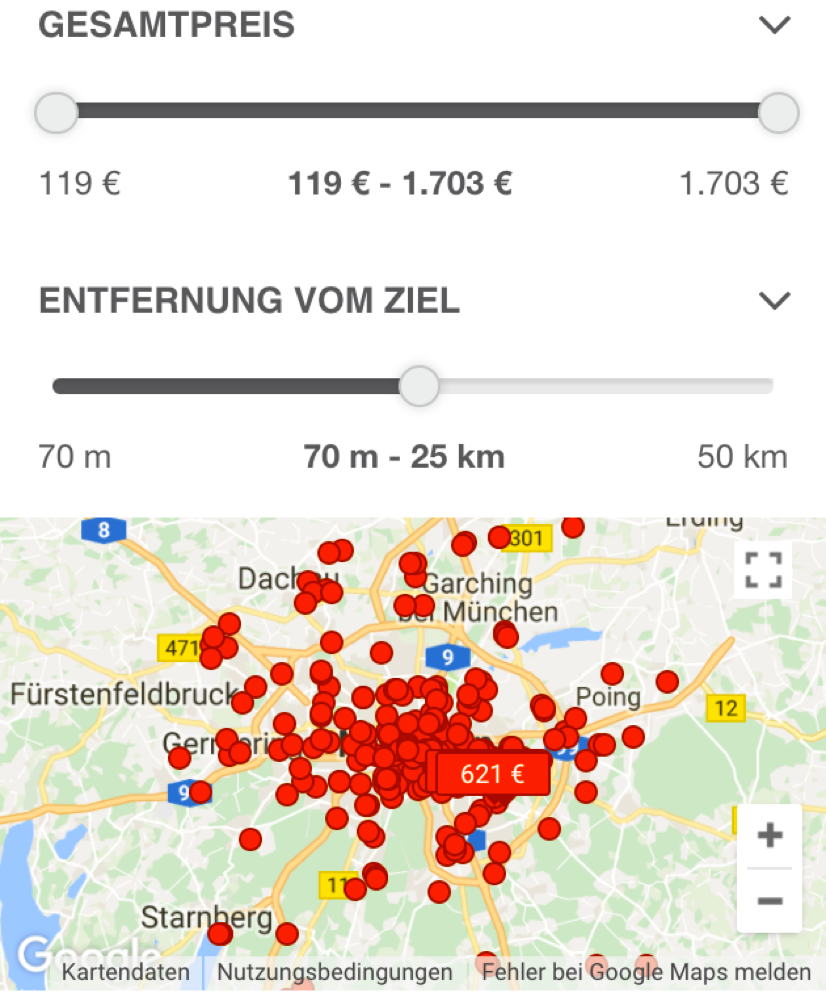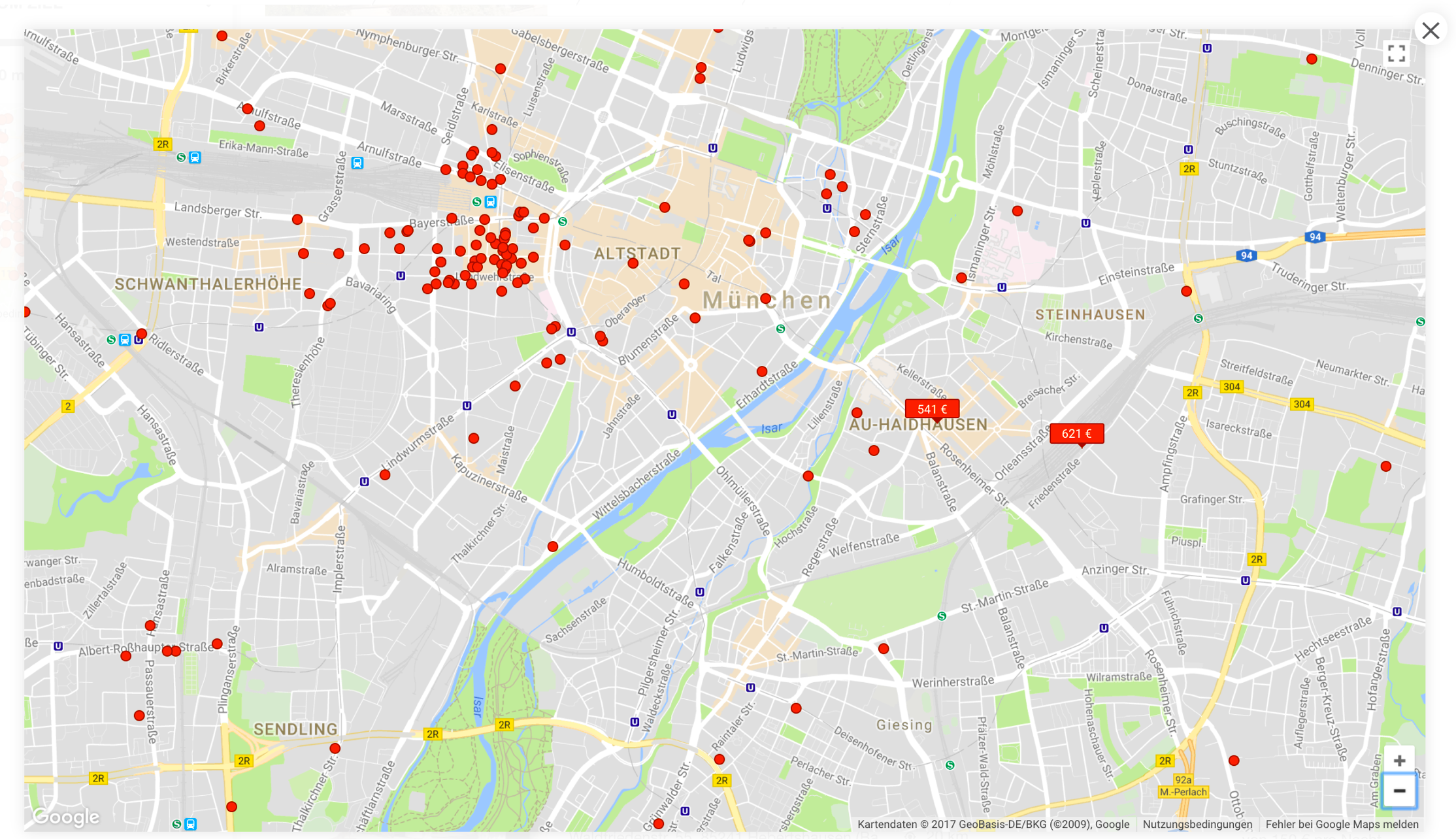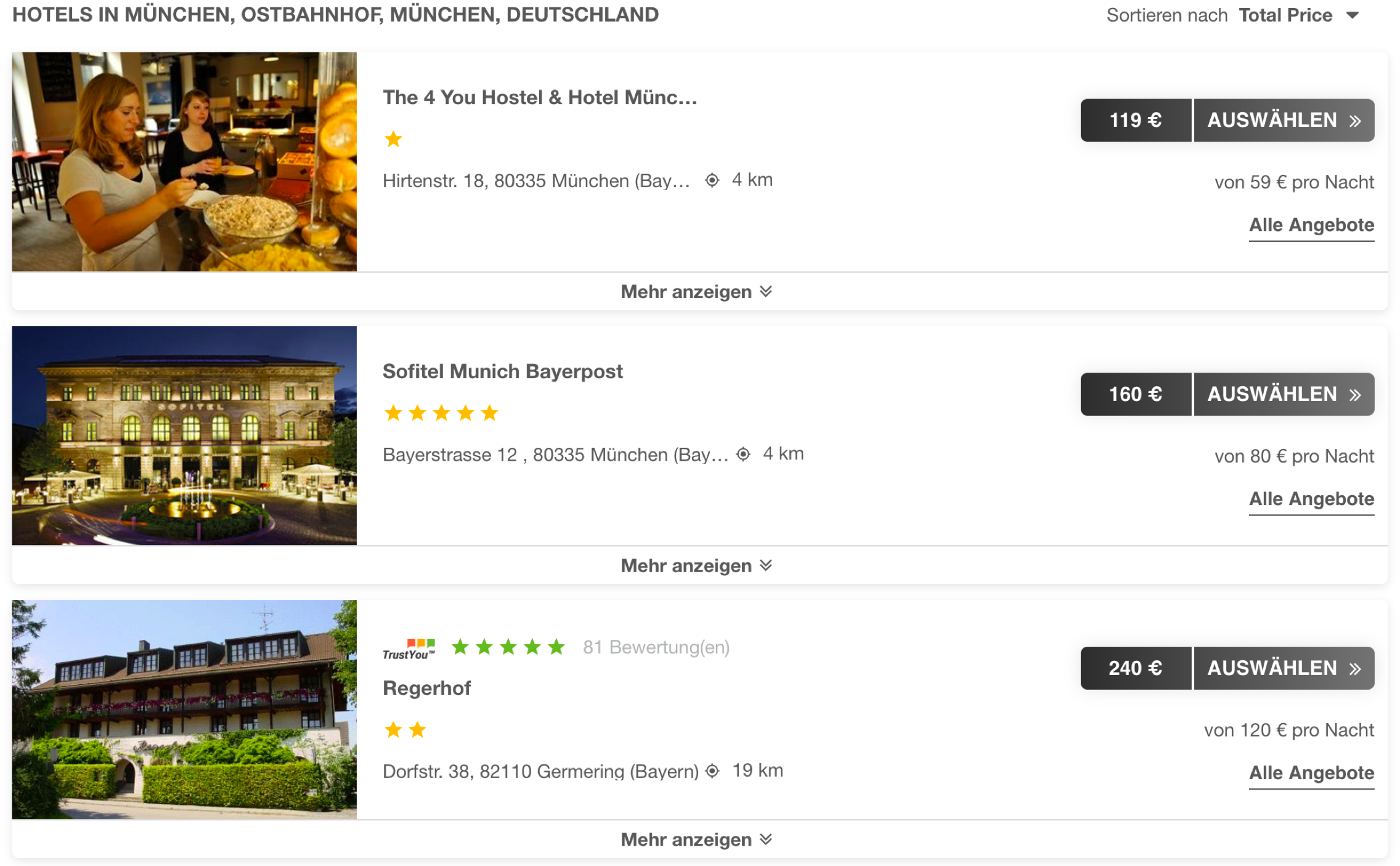 (note: If you realize during your booking that you can not select first class or only 2 Star hotels are available it might be because of the settings your admin has set up for you. Please contact him for an adjustment). After you have chosen a hotel or skipped this step you will be forwarded to an overview over your selection. After you have checked all details you have to confirm the booking. 
Step 5:  In this last step you accept the terms and conditions, chose (if necessary) a cost accound number and/or the reason for this trip. Now you can complete your booking.
Your journey is now booked and can be found in your account. All tickets and hotel voucher will be sent to you via email.
After the booking confirmation you can download your tickets in the shown window. This is of course later on possible too. Additionally you can find your tickets in our app as well.
Where and how to find your tickets and bookings anytime is explained hier.