You can collect PartnerPlusBenefit-Points when you book flights with Lanes & Planes. Further information about the point collection system can be found here.
If you are not registered for the PartnerPlusBenefit program yet, you can sign up here.
After successful registration and log-in, you can request a company-ID (Firmen-ID) as shown below.

As soon as PartnerPlusBenefit provides you with a company-ID number, you will find all necessary information in a pdf-File, which you can download.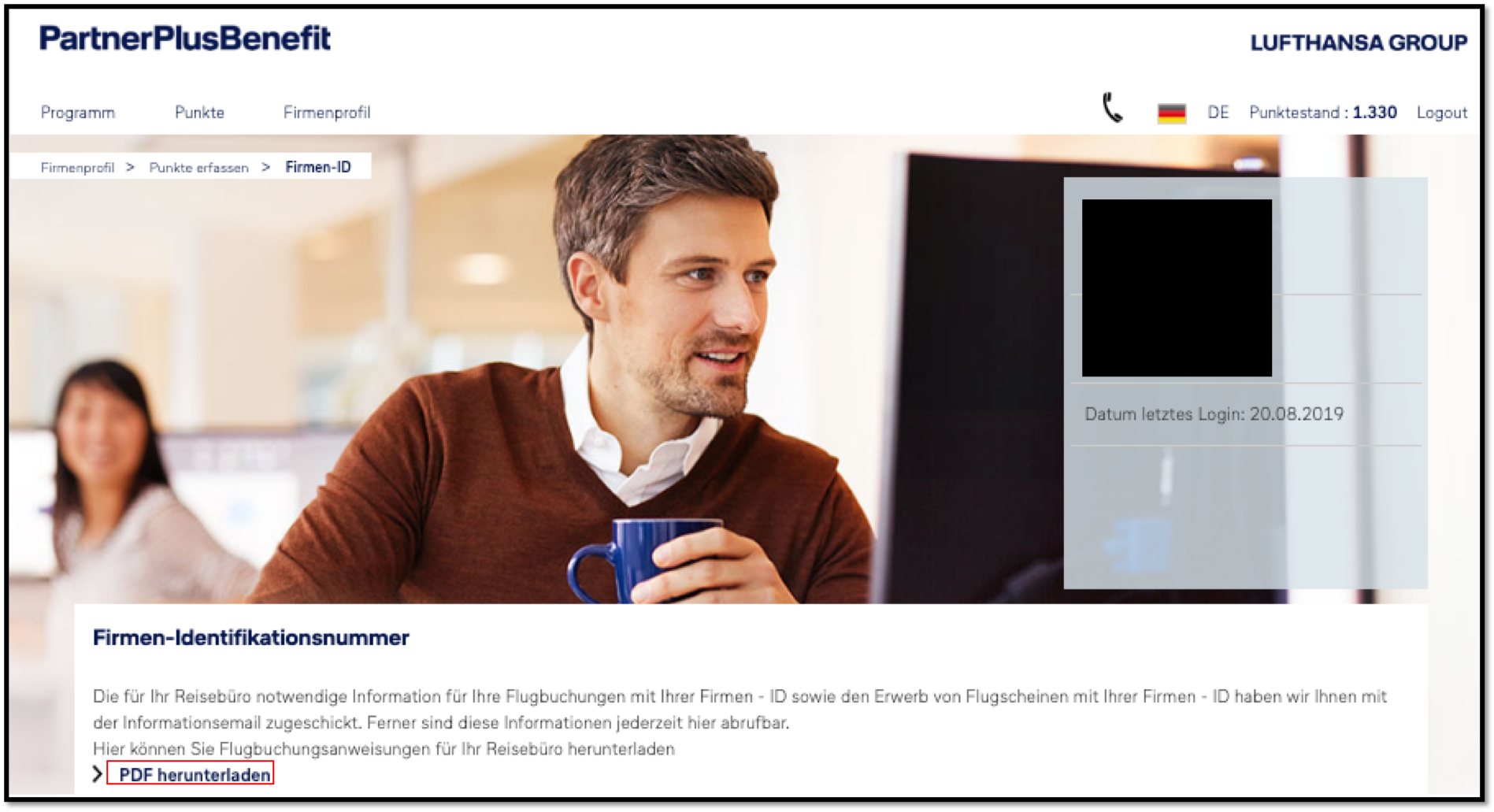 The number you will need to collect points can be found here: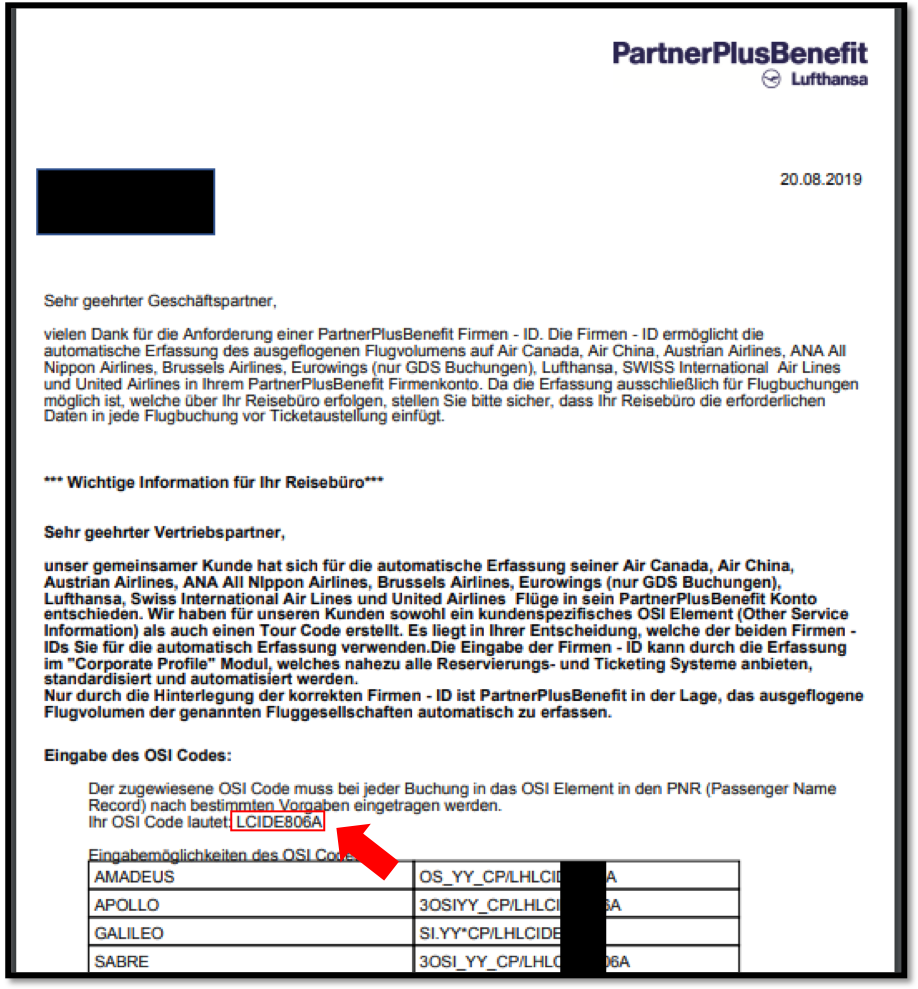 This number (starting with LC...) can be stored in your company account at Lanes & Planes within 'supplier agreements' and 'add card'.
(You need to be an administrator to be able to enter the company-ID for PartnerPlusBenefit)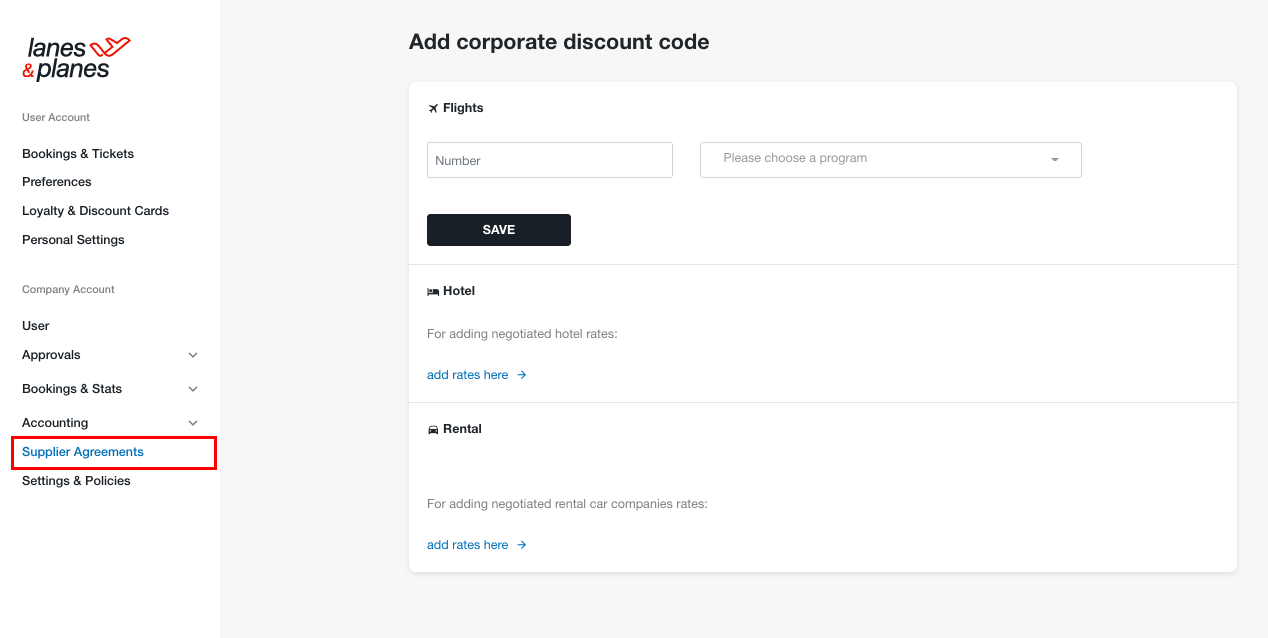 Please select your PartnerPlusBenefit program in the drop down menu.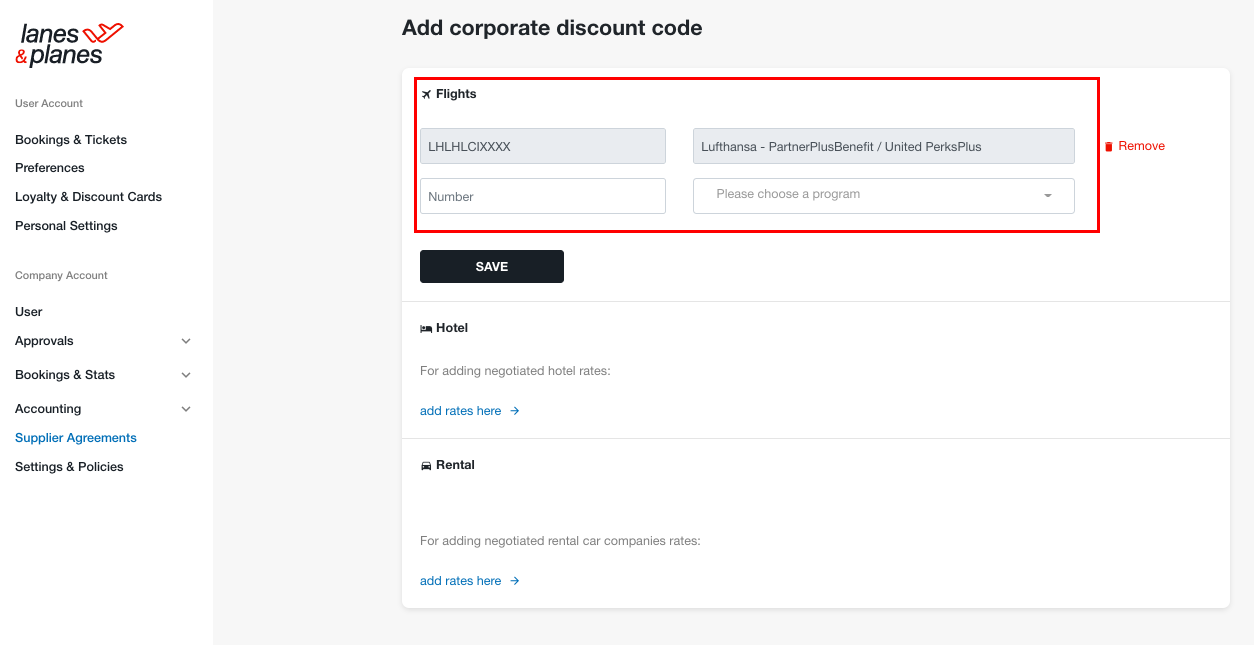 As soon as you stored your PartnerPlusBenefit company-ID in our system, you automatically collect points with your eligible flight bookings. You can access your point account via the PartnerPlusBenefit-website.