It is possible for you to add external bookings (which were not made via Lanes & Planes) to our system.
So you always have your complete trip in view! 
If you have not yet booked a trip, a basic structure must first be created. To do this, go to "Bookings and Tickets" in your user account and scroll down. Now select "Add external booking" and fill in the fields.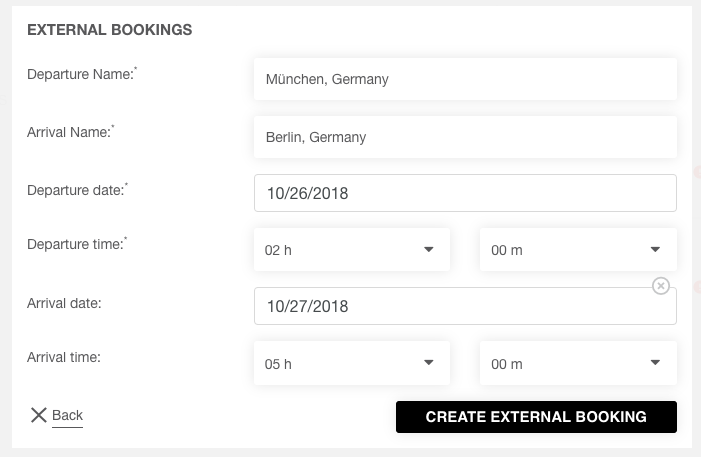 Fill in the data and upload your travel confirmation - done! You can now also add your receipts to the trip.
If you have already booked a journey and you want to add another external booking to it please choose this journey under '' Bookings & Tickets''. Then click on ''external booking items'' and ''+ Add External Booking item''. Then choose which kind of external item you want to add.


Please fill in the data individually for each travel service. The data in the travel service decide on the sorting of your trips (by date) and when they appear in "Soon" or "Past".