You can reserve your seats for your upcoming flights directly in the Lanes & Planes system just before you're about to finish your reservation. That goes for flights of the Lufthansa Group (LH, Swiss, Austrian, Brussels) and for other scheduled flights. The seat map will show available seats schematically.
It's also possible to reserve seats for low-cost flights (such as Eurowings and EasyJet).
You will get the same prices for seat reservations as you will get when booking at the airline directly. That means for LH flights that you will have to pay an extra charge for seat reservations for Eco Light flights, but for Eco Classic or Flex flights your seat reservation is already included in the price.
How can I choose my seat?
1. After reserving your flights, you will be guided to the section ''validate & reserve''. Now, please choose ''Select seat for flight''.

2. Now the seat map will be shown for your upcoming flight. Please choose where you want to sit while clicking on your preferred seat. You will see the price directly on the seat map.
You want to reserve seats for several guests? This will work the same way as for one guest, just that you have to reserve the seats one by one.
3. To save your seats, please click on ''Save and continue''.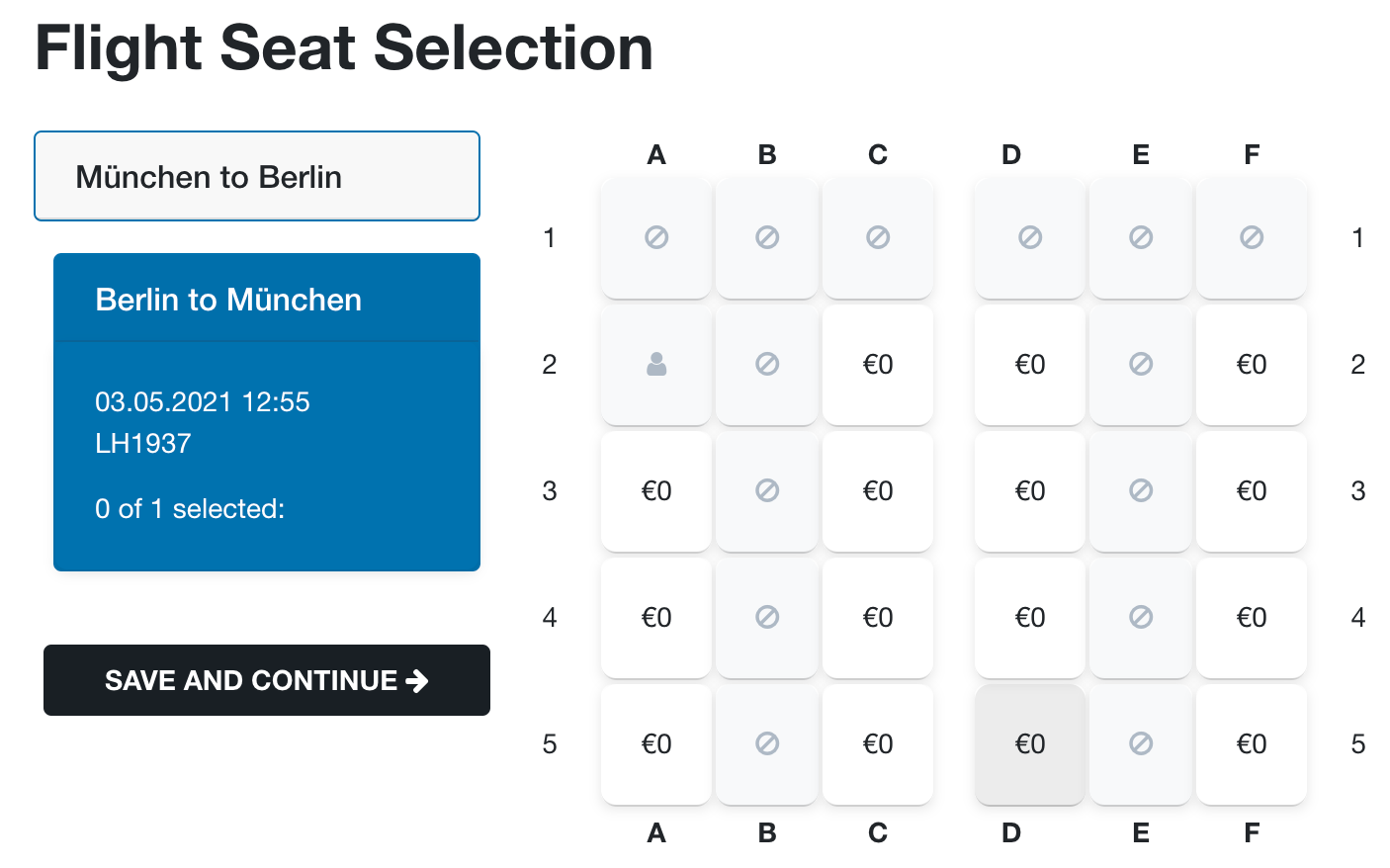 4. Back on the overview page, you have the option to display your selected seat. Simply move your mouse over the appropriate icon.
In the last step, you can book your trip as usual.

For airlines for which the seat reservation is not available in the Lanes & Planes yet, we will reserve your seats according to your preference in your profile as soon as the online check-in will be opened.
For any questions, please contact our Support-Team: