If you want to book a fare with luggage, you will recognize the corresponding rates by the following icon: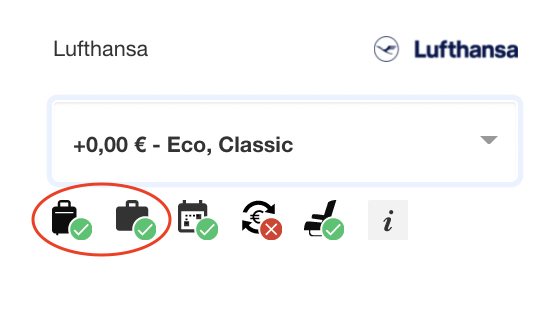 You can move your mouse over the respective icon and the weight or piece concept (depending on the airline's concept) will be displayed.
If you want to add a piece of luggage to an already booked flight, please send us a message to service@lanes-planes.com. You also can book the luggage directly on the homepage of the service provider.