In your company settings, you have the option to define extensive travel policies.

You will find the various design options below:
- Train: For train bookings, you can choose between 2nd and 1st class or enter the maximal amount a trip may cost.

- Flight: For flight bookings you can make different settings for different variables. For example, you can specify the transport category (Economy, Premium Economy, Business, First) and a permitted maximum fare for short, medium and long-haul flights.

- Hotel: For hotel bookings, you can enter the permitted maximum price in addition to the permitted number of stars. The travel policy for hotels can be entered in different ways. For example, a restriction may apply to a specific country or city. This allows you to enter your own travel policy for certain destinations with higher expected costs.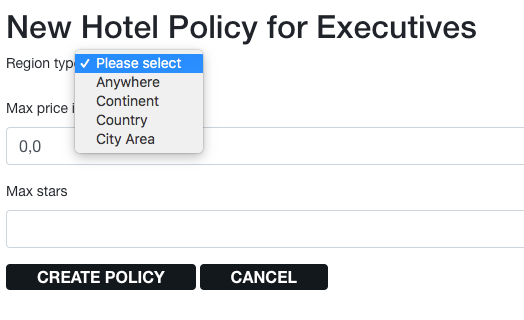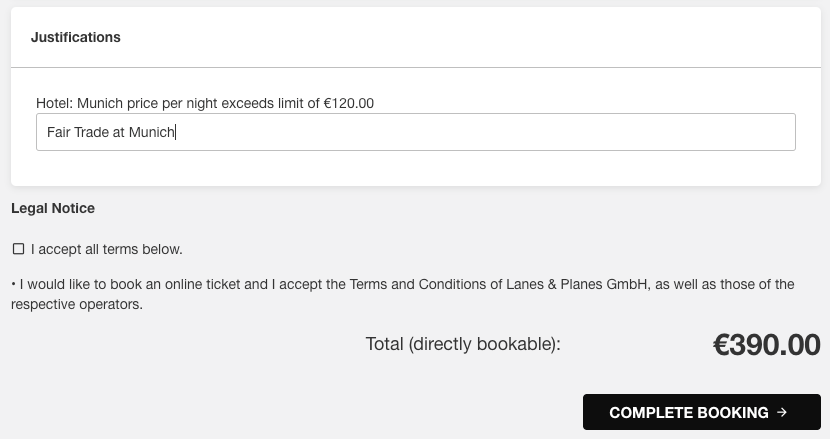 There are many reasons to book outside the travel policy. Lanes & Planes has decided that traveler can also book outside the travel policy if they follow a corresponding warning. To get a better overview of your travelers' violations, you have the option of requiring them to justify the violation and/or notifying the manager/supervisor of the violation immediately by email.
If you want to set up travel policies for your company, your Lanes & Planes service team will be happy to help.