As a Travel Assistant, Manager or Administrator you can book for guest users. Guest user bookings are useful if you want to make bookings for or applicants or clients of the company for whom you want to cover the costs.
You can combine guest user bookings with bookings for already registered users.
1. To add a guest please open the Lanes & Planes booking mask. Then click on the users name. At the bottom of the username please choose ''Book for a guest''.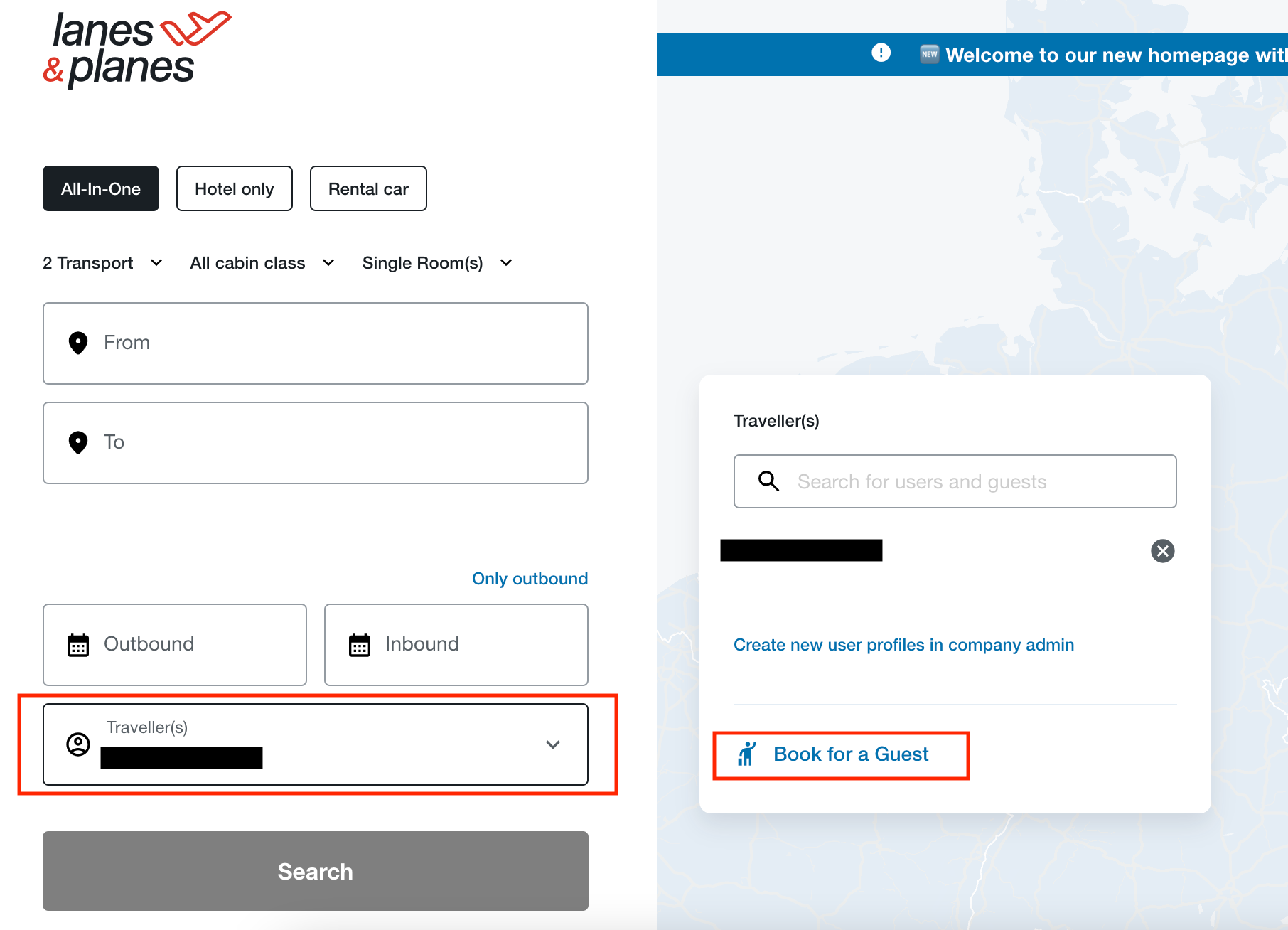 2. Now please enter the information required below.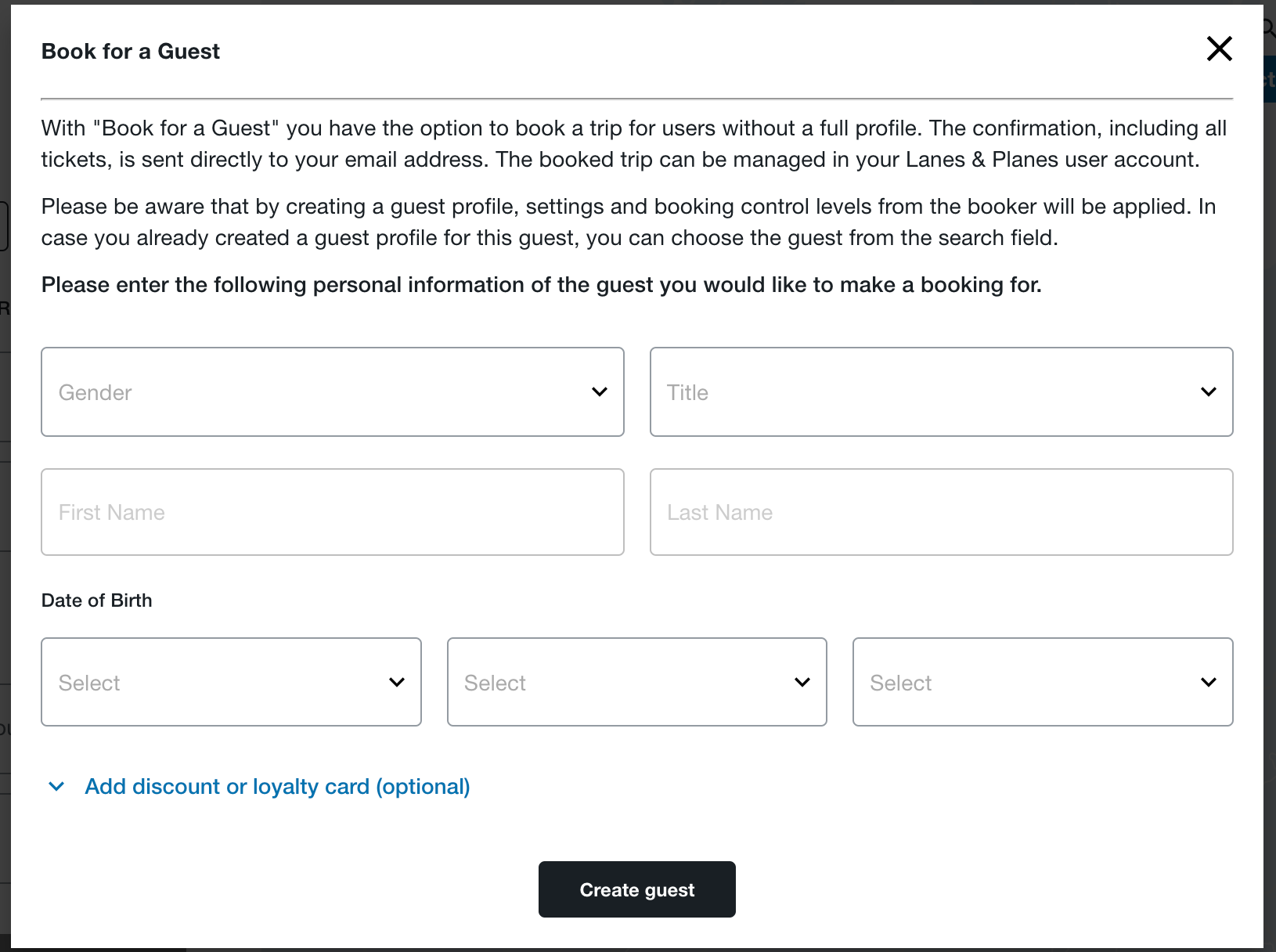 4. Please choose ''Create guest'' to save the information. Now you can go on with the booking as usual. The booking confirmation will be send to the one who made the booking.
5. Please note:
- You can make guest user bookings based on cost centers of the person who books the trip
- The one who books can see and manage the guest booking, add receipts, rebook and cancel the booking
- We don't do the check-in for the guest users because some required check-in information is not provided in our system.