You have the option to split the gross amount of a booking into different cost centers. You can split the total amount to up to five cost centres.
Example: Traveler A (cost center A) and traveler B (cost center B) are in the same booking, and the booking amount shall be split 50 / 50 between cost center A and cost center B.
Please be aware, that the system only allows whole numbers as percentages.
The screenshot shows an example of a split between three different cost centers: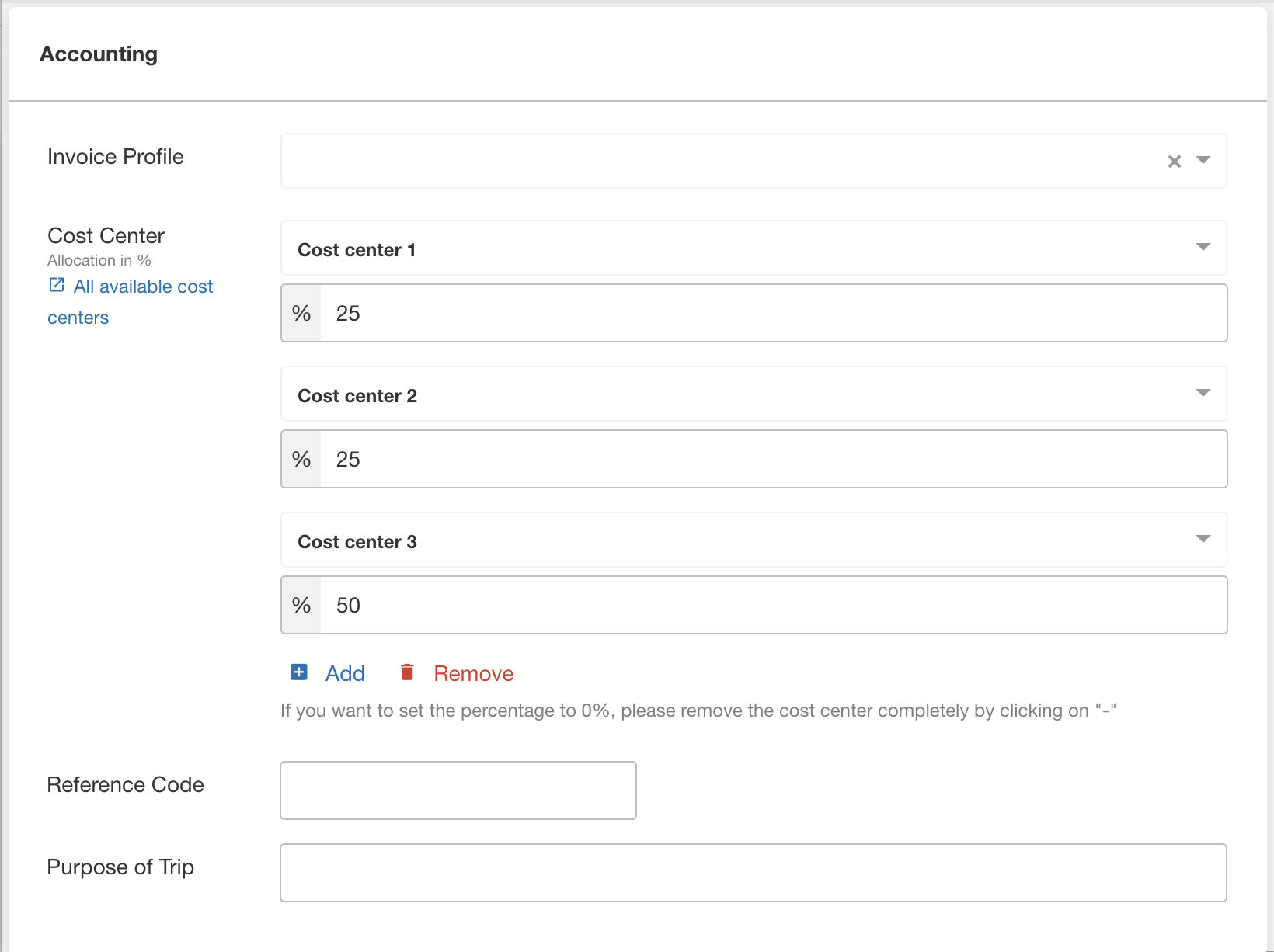 In case you want to enable multiple cost centers for your organization, please contact implementation@lanes-planes.com