If you want to change your seat on a booked train journey, the support team will be happy to assist you. Please note that the seat cannot be exchanged or canceled, but must be rebooked.
Deutsche Bahn charges 4.90 euros for rebooking a seat in the 2nd class.
In the 1st class, the price is 5.90 euros.
You can request the change through the support team using the following form: Change Seat
This link will also be provided to you at the end of your train booking made through our Lanes & Planes tool.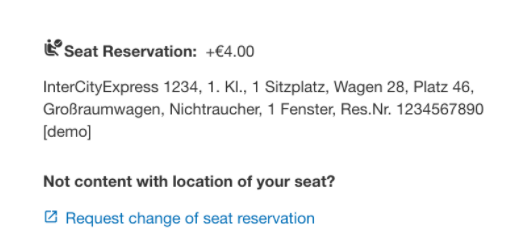 If you have any questions, please feel free to contact us by phone or email at service@lanes-planes.com.